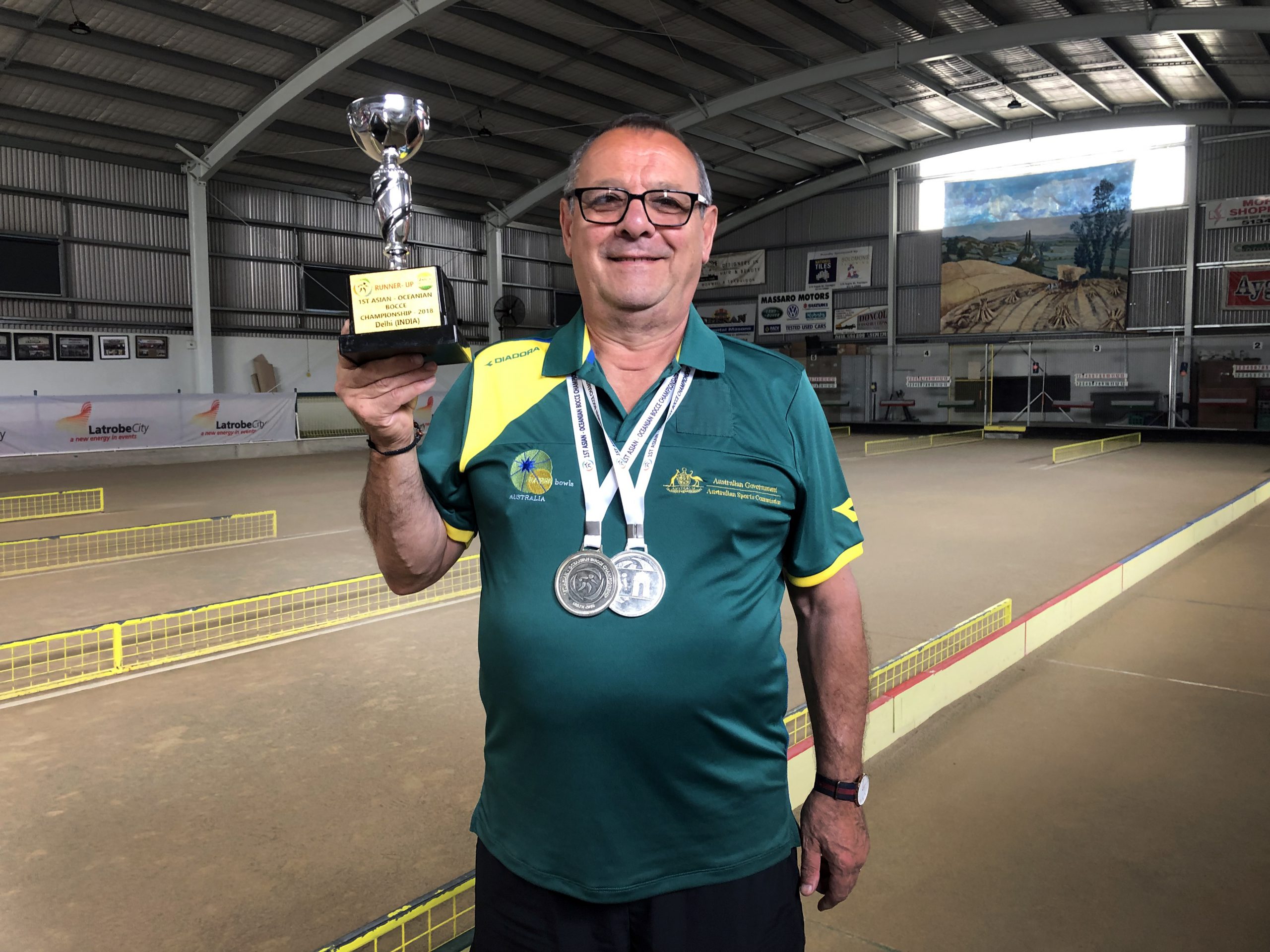 Kate Withers
BOCCE

Sporting two shiny medals and an equally impressive piece of silverware, Frank Fava has returned home from a whirlwind trip to India with a swag full of awards.
The Morwell Bocce Club member took off to Delhi to represent Australia in the First Asia and Oceania Raffa Championships in December as a referee, but a last minute decision to throw his hat in the competition ring paid off.
Up against nations such as Nepal, Pakistan, Afghanistan, China, Mongolia and Malaysia, Fava and Tony Biancacci paired up in the doubles and lost out to Hong Kong by the barest of margins to finish with the silver medal.
"We went there at the last minute, and I went to referee but we thought while we were there we might as well play and we've done quite well," Fava said.
"I tell you what, I got so close to the gold. We were six and they were five and two bocces didn't go the way we wanted them so they won seven-six."
In the singles, Fava enjoyed a dream run to the final where he lost out to a former world champion to finish with his second silver medal.
"I put 12 [bocces] on the jack and he just went bang. He has been a world champion and he's a very good player but I gave him a bit of a run," he said.
"I won every game to get to the final, so it was good."
There was little opportunity for sight-seeing for Fava who not only refereed and played at the championships but also found himself helping out with maintenance.
"The courts, I actually had to help them the last day to finish them and put the sand on," he said.
"But it was a very good tournament. A really nice, safe place and the opening and closing ceremonies were fantastic."
Fava and the Morwell Bocce Club are preparing for a year jam-packed with tournament action, starting with a trip to Argentina in March.
Mother and son duo Dianne Penney and Nick Penney will don the green and gold to represent Australia at the world championships with Fava in tow as coach.
"It's going to be a very busy year for us," Fava said.