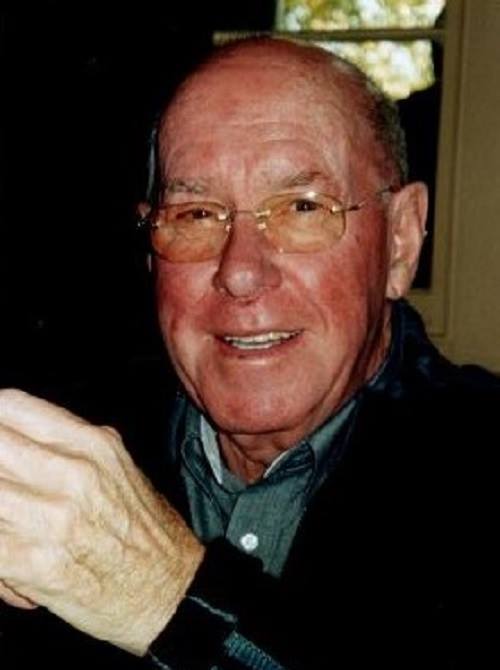 Kate Withers
HORSE RACING

The Moe Racing Club paid homage to a beloved life member last week at the Mick Johnson Race Day.
Johnson, affectionately known as 'Moe Mick', was a larger-than-life stalwart of the club who dedicated himself to racing for three decades.
Chief executive Shane Berry described Johnson as "an out and out champion" of the club and the region.
"He was a man who was extremely proud of his club," Berry said.
Johnson, who attended an astonishing 55 editions of the Moe Cup, died last year aged 86 and left an indelible imprint on the club.
The Mick Johnson Owners and Trainers Bar was overflowing on race day last Wednesday, with hundreds of people flocking to Moe to attend the inaugural race day in his honour.
"When we have a mid-week meeting we don't get many people, maybe 200, and we had 500 on Wednesday and we were up against the Big Bash as well," Berry said.
"We had family of Mick's turn up for the day and they all backed a horse called Heaven's Reject, which they were all having a laugh about because he was an avid atheist.
"We had a lunch and race five was a memorial race in his honour. It was just a really special day."
Berry credited Johnson for being one of the "driving forces" behind the landmark redevelopments at the Moe Racing Club.
"At the time, Mick managed to get it passed through the committee and because of that we're able to fund our racing club and racing course to the standard it is today," Berry said.
"The committee, facilities – you name it ,we've got it – so the club itself is set up for the future because of some of Mick's decisions in the past and it was all volunteer work for him back then.
"Because of Mick's decisions there are other [clubs] that have got nowhere near the facilities that we have today."
Matt Laurie-trained Stryker Queen took out the feature Mick Johnson Memorial Fillies and Mares Handicap on the day.