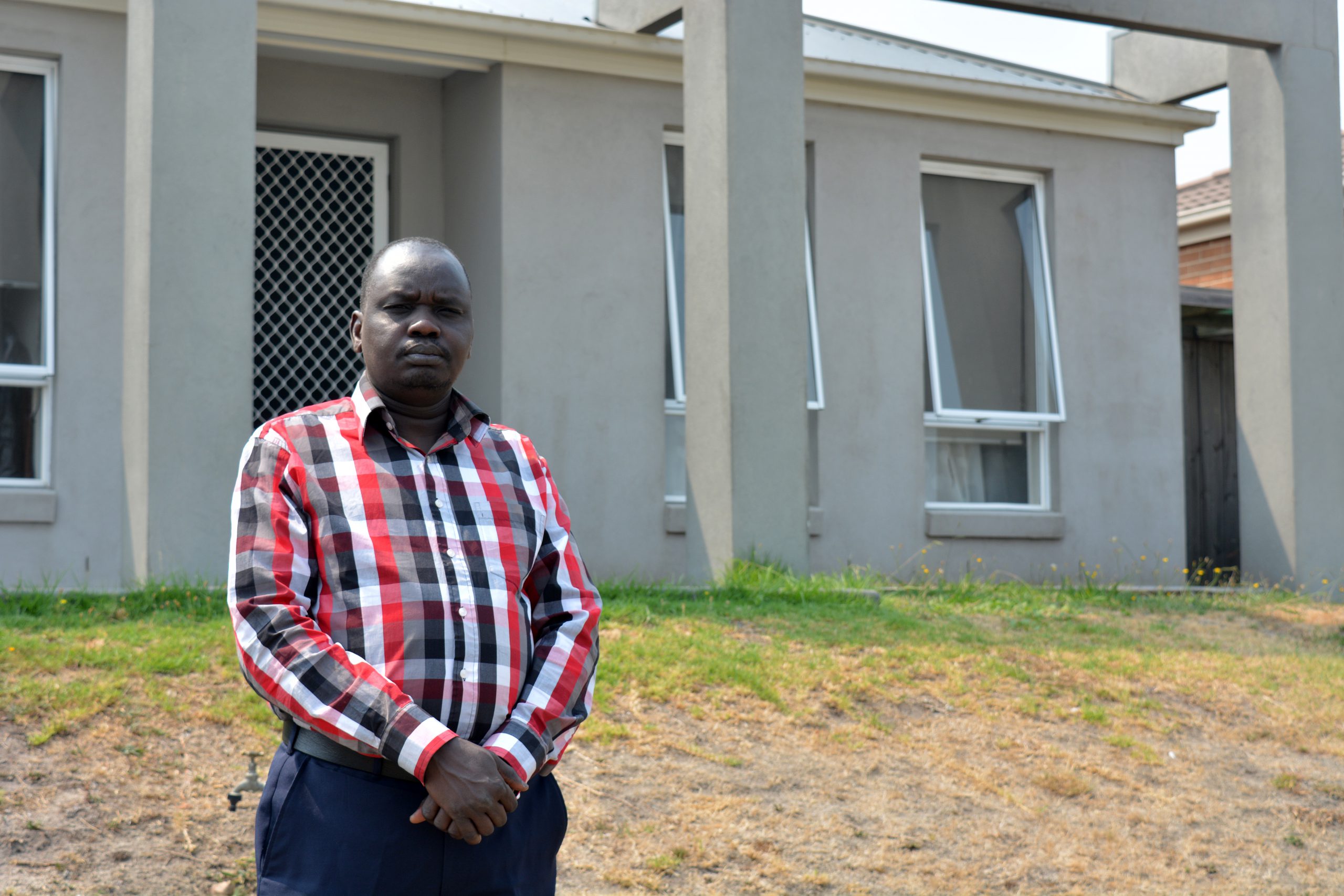 Bryce Eishold
They may have come face to face with lions and run for months to escape bullets and bombs, but when a bushfire started at Traralgon South in 2009 sending ashes and embers onto roofs, the South Sudanese community was confused.

Abraham Malual had just picked up his three children at Liddiard Primary School when a local radio station started broadcasting about a bushfire happening in the area and advised people to keep safe.
Mr Malual, a member of a group known as the Lost Boys of the Sudan, braved wild animals while running on foot to escape civil war in southern Sudan and was bombarded by questions from newly-arrived refugees in Traralgon South.
"Some of the south Sudanese community were coming to me and asking me where they should go. I said 'you don't need to move, we have to wait for the advice from local authorities'," he said.
Mr Malual said Black Saturday was the Sudanese community's first bushfire experience because in Sudan, residents lived far away from the forests and trees were not planted near homes.
"They were wondering why people were living in the bushes and why the fire was killing people. Back home nobody lived in the bush – even in the villages they don't plant trees near houses," he said.
Mr Malual was the Sudanese community's point of contact because he worked as a multicultural education aide at Liddiard Road Primary and Traralgon College.
The position was created to provide a link between the school and the local community to address certain stereotypes when the first group of Sudanese refugees settled in Traralgon in 2008.
Mr Malual said there were about 12 Sudanese families in the area 10 years ago during Black Saturday.
"I was liaising between the school and the community because when we arrived here we were stereotyped. [They said] the Sudanese moved in to the area to destroy [it]," he said.
Having experienced a bushfire for the first time, Mr Malual said the Sudanese community had some interesting ideas about what caused it and what to do when confronted by it.
"They were scared that the fire will run through power lines and burn their houses down," Mr Malual said.
They also believed that 45-degree temperatures would cause grass to burn and that humans were not capable of starting bushfires.
Mr Malual said while the Sudanese community felt it was more dangerous facing war than a bushfire, many were confused and scared, especially when the skies turned dark and ashes began to fall.
They also avoided driving during the fires and believed that running, as they did when they fled Sudan, was the best way to escape the inferno.
"When they heard about the fire they stopped driving. You should not drive because in the car there's petrol and it's dangerous," Mr Mulual said.
"They believe that physical experience is better than relying on machines. To inhale the smoke is better than the heat reaching you."