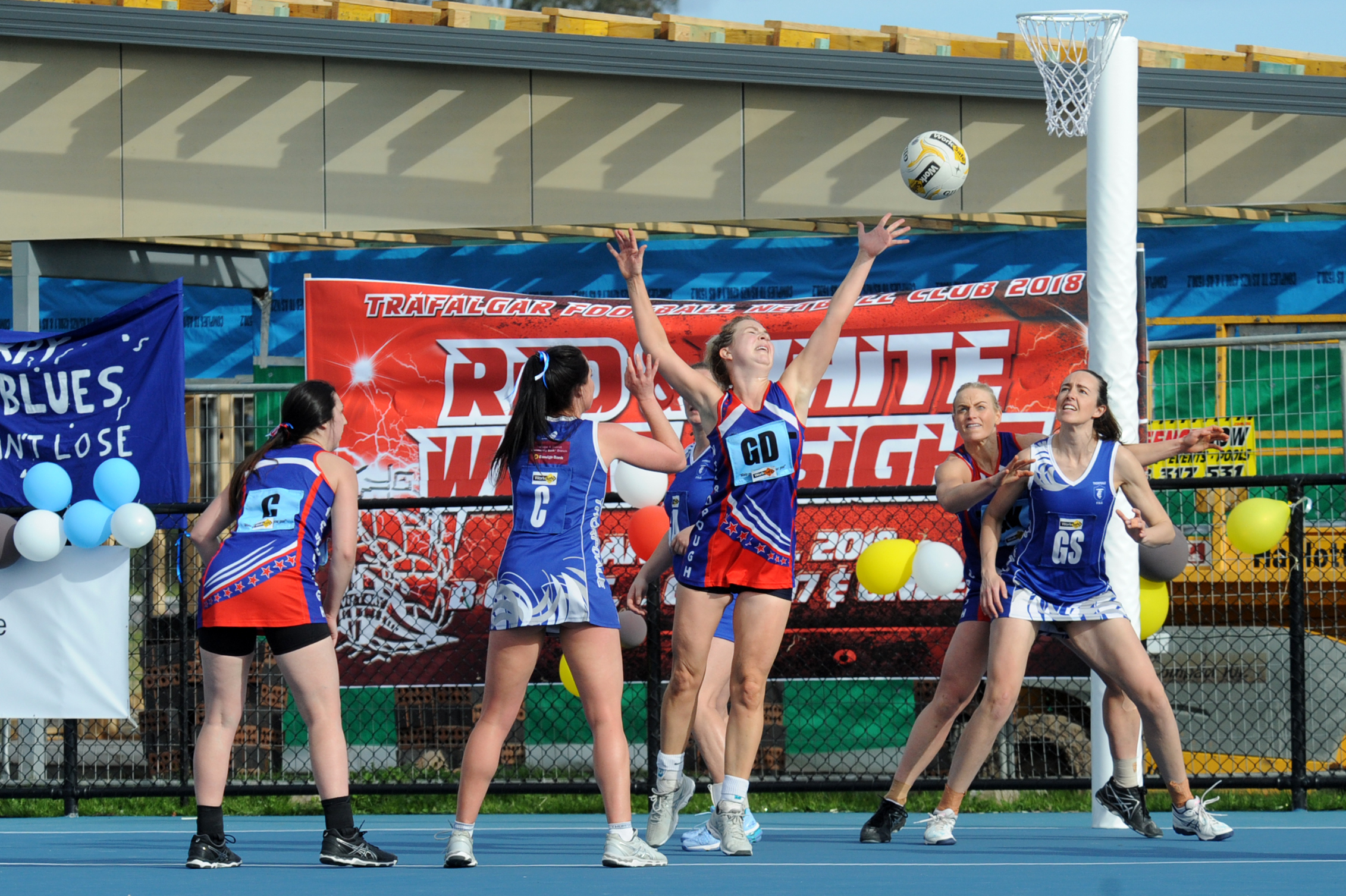 NETBALL

The Eastern Zone Premier Netball Competition reached the half-way mark of the home and away series on Friday night and the cream is now starting to come to the top, but it wasn't all easy going as tight matches continued to be played out.

The 17-and-under division match of the night was played between Mid Gippsland Netball Association and North Gippsland Football Netball League.
North Gippsland came out firing in what appears to be their trademark, scoring 18 goals in the first quarter.
However, Mid Gippsland was matching them at the other end with sharp shooter Mikaeli Hilliar scoring 12 of the 13 goals, only missing one along the way.
Mid Gippsland's persistence kept them in the game but the defence struggled to match the height of North's goalers, with Ellie Farmer doing all she could to fight off the strength of Chloe Finn.
With North always in the lead, Mid Gippsland continued to close the gap but never quite enough to edge in front of their opponents, with North emerging 58-47 winners.
The other 17-and-under match was played out between Gippsland League and Sale with Gippsland easily accounting for Sale after coming off the bye, 62-14.
Both matches in the open division were won with clear margins but the night went to Mid Gippsland as far as skill and intensity goes.
Mid Gippsland met Sale for the first time and while Sale showed flashes of brilliance, Mid Gippsland's Courtney Risol and Georgia Hutchinson were in top form.
Risol held her hand to almost every ball in the goal circle as Sale attempted to feed their goalers and Hutchinson carved up the mid court with ease.
A win of 66-31 sees Mid Gippsland sitting second on the ladder behind Churchill/Traralgon who remain the only undefeated team after their win over Bairnsdale, 43-26.
In the 15-and-under division played in Sale on Monday, Mid Gippsland showed strong signs of improvement against the power of Gippsland League Red.
Round four will be a repeat of round one matches and the opportunity in the open division for Mid Gippsland Netball Association to seek revenge on the combined Churchill/Traralgon who stole the premiership points from them in the dying seconds of the match.
The match up between Hutchinson and Churchill/Traralgon's Stacey O'Brien will be the one to watch.
Sale will take on Bairnsdale at the Gippsland Regional Sporting Complex on Friday night.
The 17-and-under competition will also be a spectator's delight with the rematch of North Gippsland Football Netball League and Gippsland League after the request to swap rounds four and six was approved.