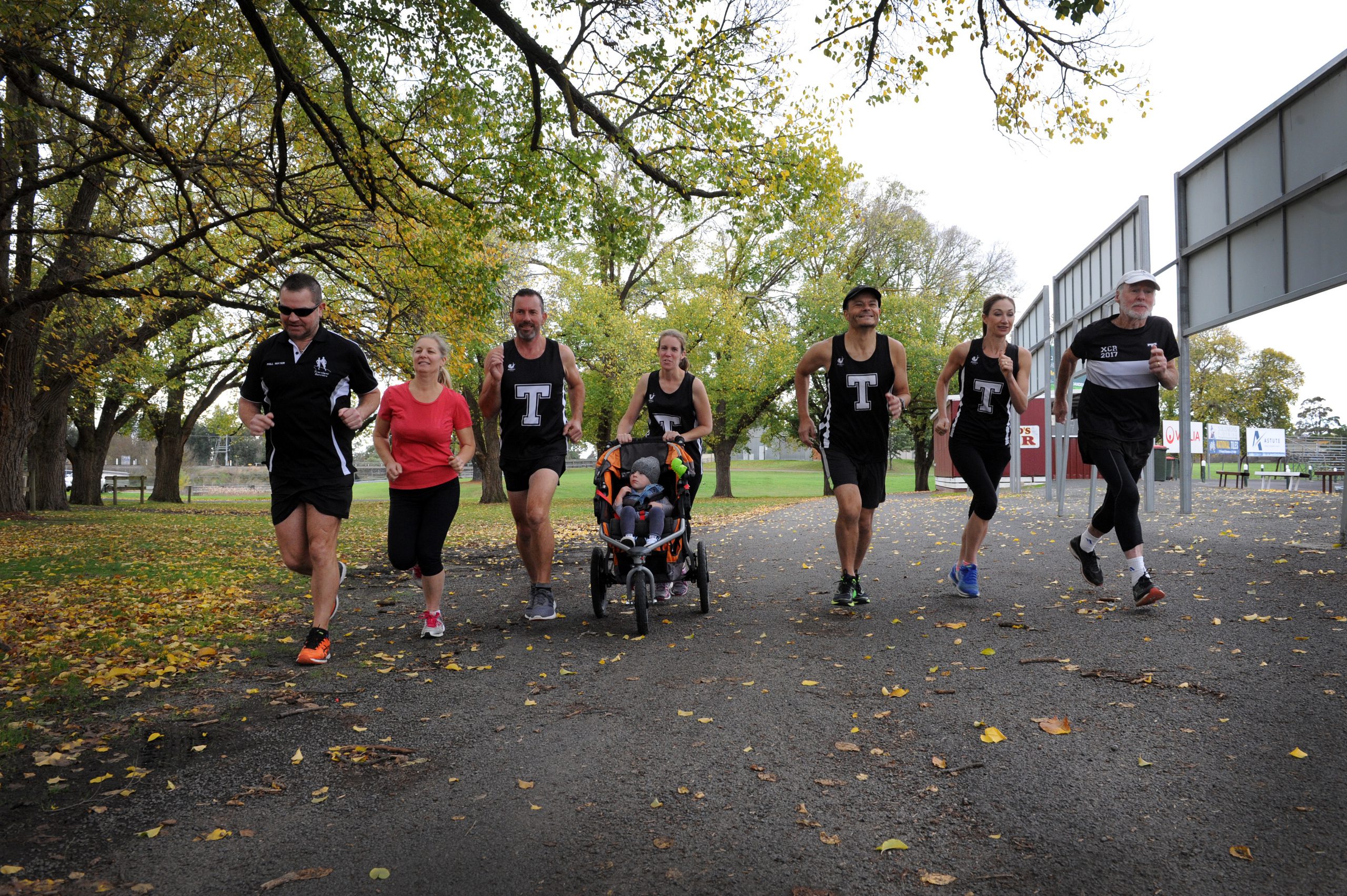 Kate Withers
RUNNING

The 21st edition of the Traralgon Harriers' Community Fun Run will hit Kay Street next weekend and participants are once again promised a festival of fun in the name of a worthy cause.

The community event will raise funds for Gippsland Rotary Centenary House, which is a not-for-profit facility that provides accommodation for cancer patients undergoing treatment and their families.
As part of their mission to promote the benefits of health and fitness within the community, the Harriers will donate all proceeds from the fun run to the House.
"We've supported the Centenary House for many years and want to continue to raise money for them because it's a good, worthy charity that so many people need," race director Phill Mayer said.
"We're encouraging everyone to come. People with pushers, people who want to just walk in a really supportive environment and we want some super speedy runners as well.
"We're closing up Kay Street again for the 21st running of the event and we're looking at having hundreds of runners and creating a real festival atmosphere."
This feature race will be a five-kilometre run along the green belt of Kay Street while a 1.5-kilometre course is again available for children under 12.
"We have over 70 kids run last year and they all get medals at the end, so it's a really fun distance," Mayer said.
"The crowd lines Kay Street and cheers the kids along and of course we still have the five-kilometre event for everyone else.
"People don't have to be super fit, so it's not all about running fast times, but there are timing chips on the bibs so everyone will get a time at the end of their run."
Prizes will be awarded for first, second and third in each event but the fun run is also a teams event with plaques presented to each workplace, school and sporting club with the most entrants.
"The schools especially seem to get out and be really competitive as far as the numbers go," Mayer said.
Off the race course there will be plenty on offer for participants and spectators alike.
"We've got food carts, a shoe display and a masseuse so we've got lots going on to entertain and feed people," Mayer said.
"We also have a barbecue, coffee, donut vans and ice cream, so there's lots to cover people for food and that sort of thing."
The Harriers Community Fun Run will hit Kay Street, Traralgon on Sunday, March 17.
Online entries close on Friday, March 15 and participants are encouraged to pre-register.
To register or for more information, visit traralgonharriers.org.au.