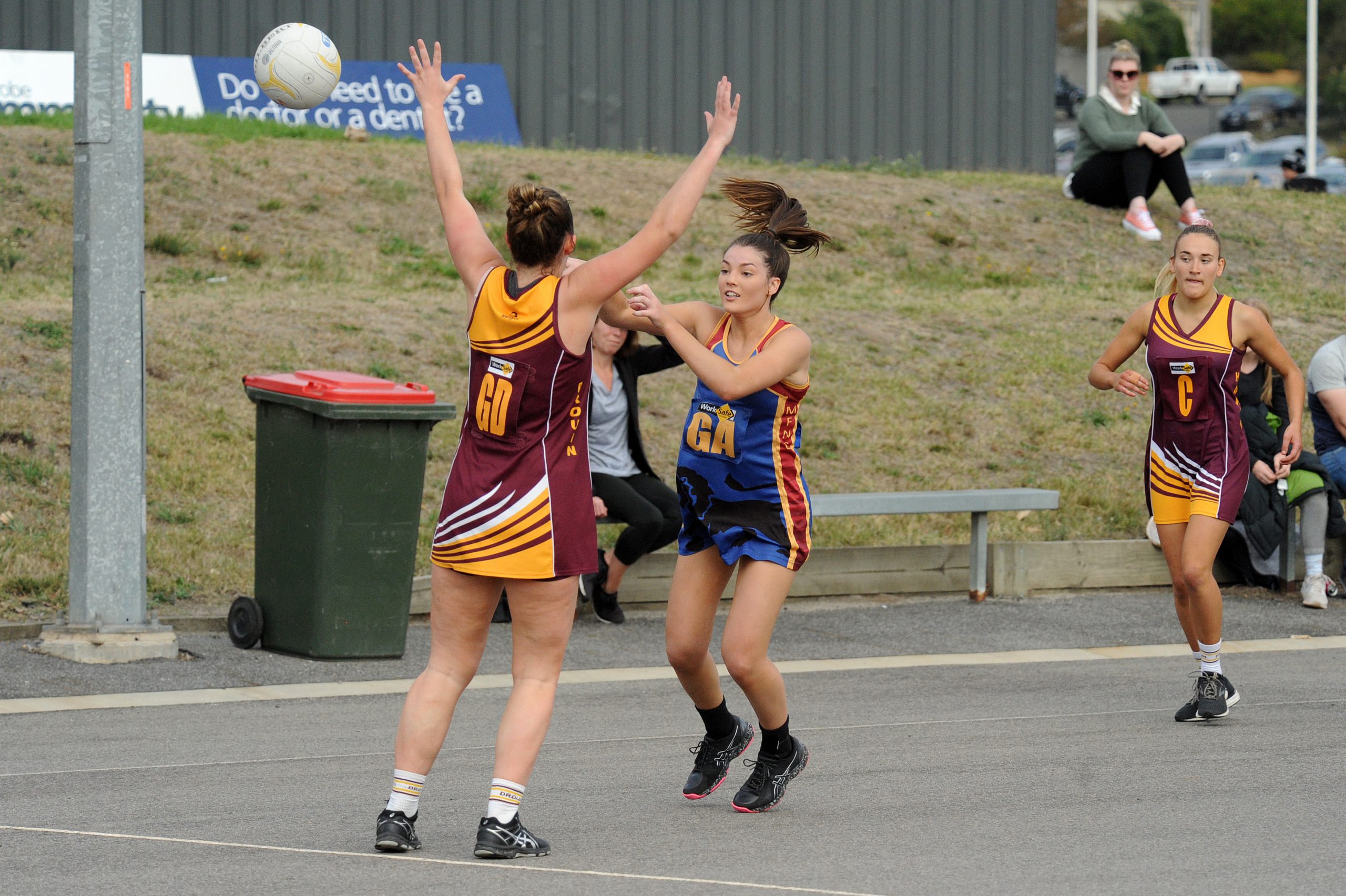 Kate Withers
NETBALL

GIPPSLAND LEAGUE

Defending premiers Moe returned to the winners' list at the weekend with a victory over Drouin in the match of round two Gippsland league netball action.

The Lions covered the gap left by leading goalers Georgia Moody and Bella Hodgson who were absent with national commitments, packing on 67 goals to beat the Hawks by 21.
Maleah Travers, who stepped up from B grade to fill goals, and Melbourne import Clare Vearing held the fort in the duo's absence.
"The [girls] were fantastic. They trained really hard last week and worked on a couple of things, especially the transition into goals," Lions coach Peter Moody said.
"We knew that Stacie [Gardiner] would cause problems but they did really well to contain Drouin … they scored only 45 goals and I was rapt about that.
"They were certainly happy with how we went."
In Moody's absence captain Sammy Waters and leading defender Shannon Freeman coached the side and "stepped up" to hold training.
"Sammy and Shannon have really taken ownership of it all," he said.
"There were a couple of structural things that didn't work for us in the first week which they worked on … mostly our ball movement."
Moody lauded the leadership of Waters and Freeman – just 20 and 18-years-old, respectively – and said their experience belied their years.
"It's really impressive and that's what we're looking for. They've both played at a very high level and it's incumbent on them to be able to pass on that knowledge to other girls at the club," he said.
Moe will take on Traralgon next weekend in the second half of the split round three.
Round two results

A grade: Traralgon d Leongatha 64-48, Warragul d Sale 47-40, Morwell d Wonthaggi 76-29, Maffra d Bairnsdale 59-32.
B grade: Leongatha d Traralgon 54-44, Warragul d Sale 41-37, Moe d Drouin 65-43, Morwell d Wonthagg- 66-40, Maffra d Bairnsdale 46-39.
C grade: Leongatha d Traralgon 44-32, Warragul d Sale 36-20, Moe d Drouin 45-25, Wonthaggi d Morwell 26-24.