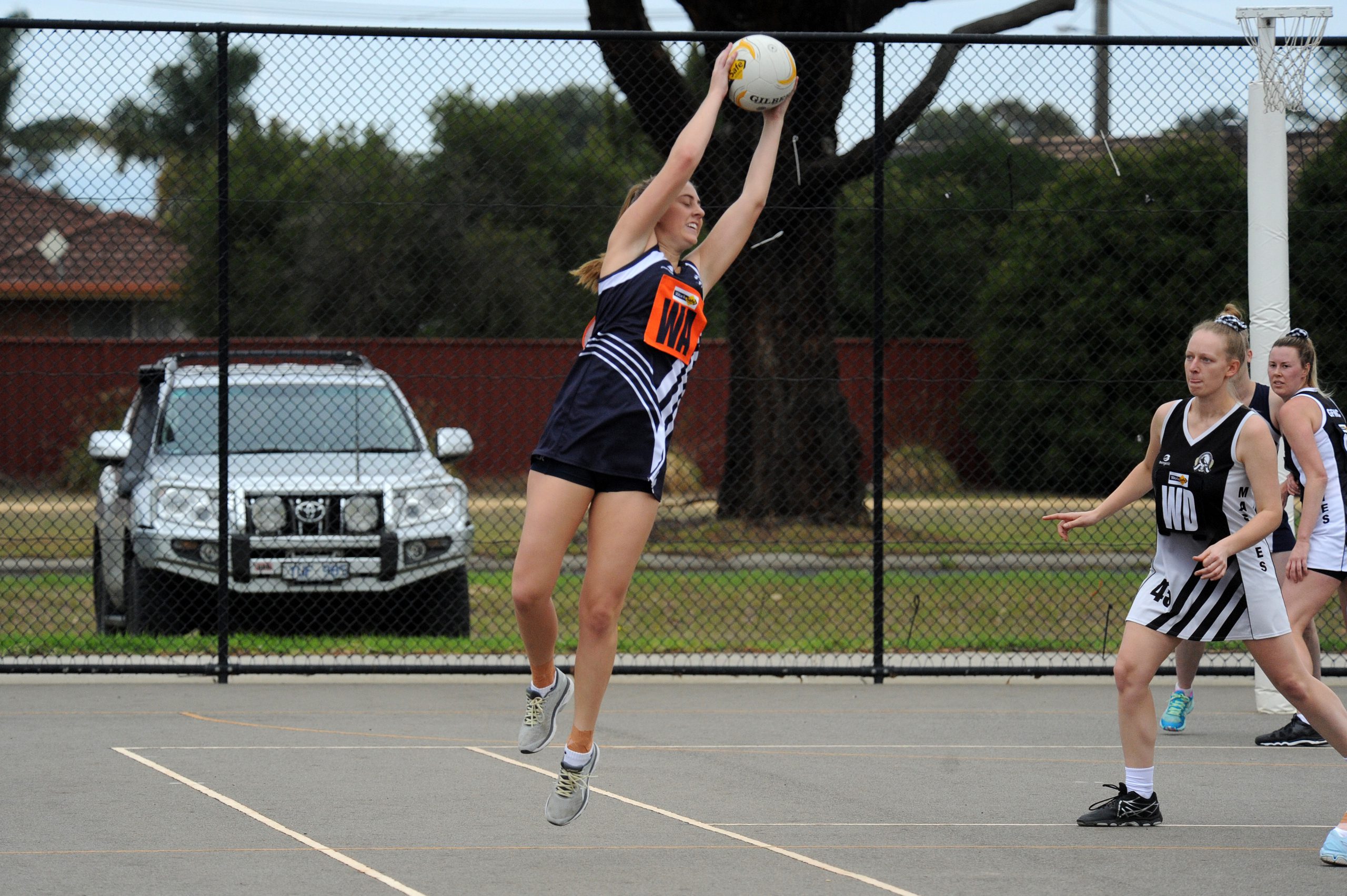 Bryce Eishold
NETBALL

NORTH GIPPSLAND

Netball action returns across North Gippsland this weekend following a two-week split round which finished with a Good Friday game under lights where Yarram walked away eight-goal victors to Churchill, 41 to 33.

Winless Gormandale will take on Glengarry at the Tigers' den, Traralgon Tyers United will host eighth-placed Woodside, ladder leaders Rosedale will head to Sale City while Yarram will play Cowwarr in round three.
In a game closer to home, Churchill will take on Heyfield and the Cougars will be keen for a win after losing to the Demons in front of a large crowd last Friday.
The Magpies have also experienced a similar start to the season having only recorded one win in season 2019 after losing to Rosedale by 25 goals in the first week of round two.
Meanwhile, the Cougars will need to register a win if they're a chance to remain in the top five with Yarram, Woodside, Heyfield and Churchill all sitting equal on points after the start of the season.
Sale City v Rosedale

Sale City coach Jae Evans and mid-courter Paige Morris will return to the Bulldogs' line-up in round three after missing round two action against Woodside.
The Bulldogs will host equal ladder leaders Rosedale in a must-win game for the Blues after their 25-goal win to Glengarry in round two.
"We are focusing on making sure we put together a full four-quarter effort and continuing to develop our transitions from defence to attack," Evans said.
"We know this game will be a tough, physical game but we are excited for the challenge."
The Blues sit atop the North Gippsland A grade ladder equal on points with Sale City.
Sale City head into the game in good spirits after a 20-goal win to Woodside in the first week of round two.

Yarram v Cowwarr

The Demons host the Saints at Yarram in a game which could determine the top order of the A grade ladder.

Yarram head into the game after a round two Good Friday win against Churchill while the Saints will be looking for their second win after a one-goal win over cellar dweller Gormandale a week earlier.
Demons A Grade coach Stacee Staley praised her side in last week's effort and acknowledged the shooting accuracy of Sammy King.
"Our defenders and mid court also worked well together with plenty of intercepts," Staley said.
Staley said Saturday's game against Cowwarr would be "competitive", with the Saints a chance to move to first on the ladder if they secured the win.
"We look forward to applying our game strategies and hopefully walk away with a win," Staley said.
Gormandale v Glengarry

Winless Gormandale will be hungry for a triumph after a one goal loss to Cowwarr in the first week of round two North Gippsland actions.
The Tigers will host the Magpies in round three action as Glengarry will also be on the lookout for a win after a round two loss to Rosedale.
Gormandale sit 10th without a win in season 2019 while the Magpies sit third with one win after three rounds of play.

TTU v Woodside
In the final North Gippsland A grade game, Woodside will head up the highway in search of their second win this season to take on Traralgon Tyers United.

The Bombers head into the game after a four-goal loss to Heyfield while the Wildcats also head into the match following a round two loss to Sale City.
TTU are yet to win a game in season 2019.