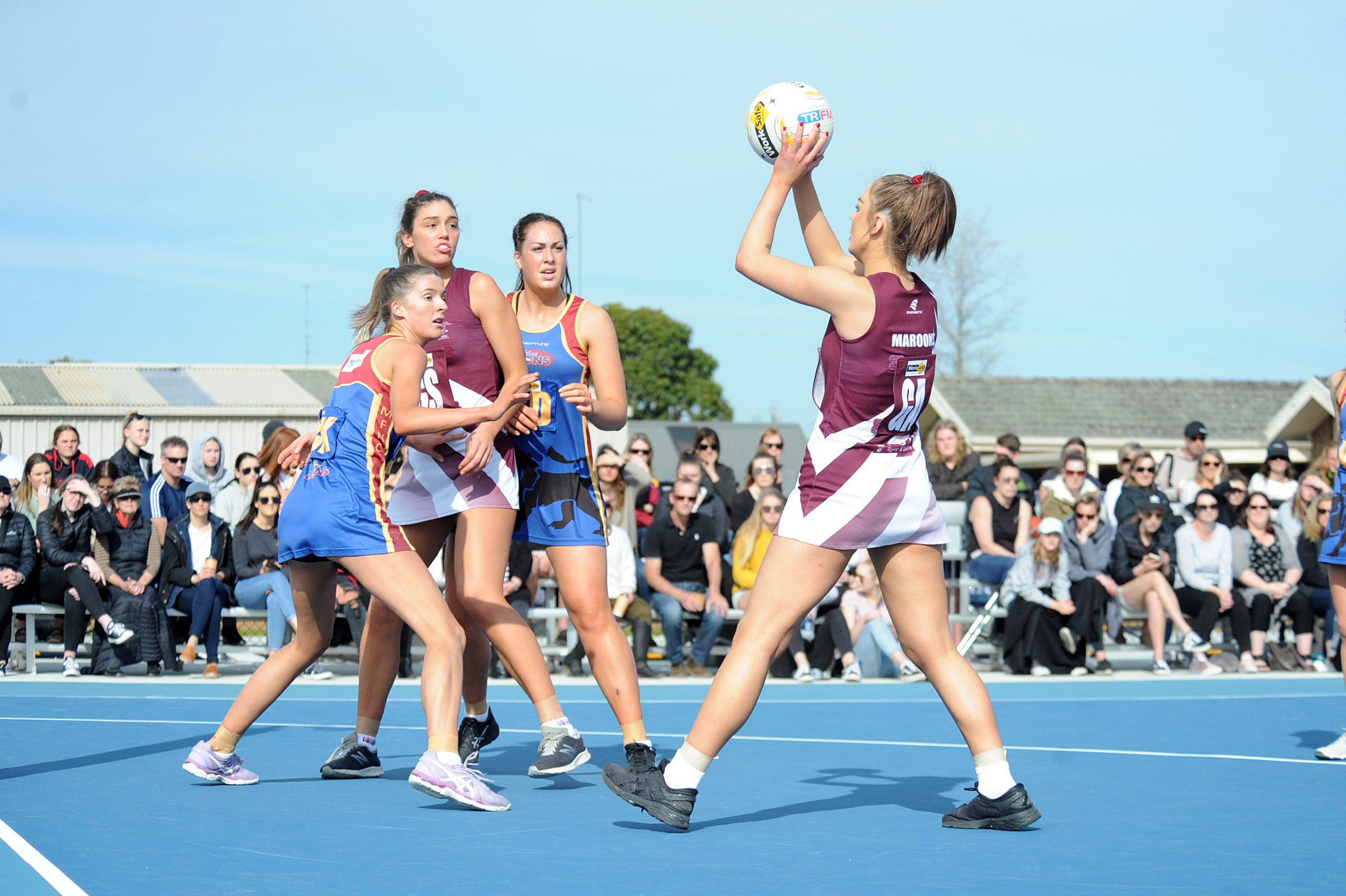 Kate Withers
NETBALL

GIPPSLAND

Spectators are in for a treat in Gippsland A grade netball action this weekend with a tantalising grand final replay shaping up between Moe and Traralgon.

The Lions will be at full strength as premiership shooters Georgia Moody and Bella Hodgson return to bolster the line-up after missing the first two rounds through representative duties.
Coach Peter Moody has been impressed by the leadership initiative of captain Sammy Waters and defender Shannon Freeman, who have both stepped up in his absence.
Their focus on fast, smooth ball movement will be put to the test this weekend against a Trarlagon side more hungry than ever to avenge for the 2018 grand final.
Coach Caitlan Ponton and league gun Stacey O'Brien will both return to the side for the grudge match this weekend.
The Maroons have a clean sheet so far for 2019 after a round one win over Drouin by 15 goals and a round two victory over Leongatha by 16.
Traralgon will host Moe on Saturday at Traralgon Recreation Reserve from 5.45pm.
Bairnsdale v Morwell

After just two rounds Morwell have established themselves as serious contenders in 2019 and present a daunting prospect for Bairnsdale this weekend.
The Tigers kicked off their season campaign with an impressive 25-goal drubbing of defending premiers Moe in round one.
While the Lions were without star goaling duo Georgia Moody and Bella Hodgson, the Tigers asserted their authority across the court and proved it was no fluke in round two when they obliterated Wonthaggi by 47 goals.
Bairnsdale have travelled for both games so far in 2019 and failed to come home with the points, losing out to Sale in round one by eight goals and Maffra in round two by 27.
Bairnsdale and Morwell will play on Saturday at Bairnsdale Recreation Reserve from 2.15pm.
Warragul v Drouin

Drouin were dealt the unenviable task of facing the defending premiers and runners-up in consecutive rounds and this week face undefeated side Warragul.
The Hawks were gallant in defeat to powerhouses Traralgon and lost by 15 goals but the margin stretched out to 21 at the final whistle against Moe.
Warragul were far too strong for rivals Wonthaggi in round one and were never challenged on their way to a 35-goal victory and backed it up before the split round with a seven-goal win over Sale.
The two sides last met in the elimination final in a down-to-the-wire thriller where Drouin emerged two-goal victors.
Warragul and Drouin will play on Saturday at Warragul Recreation Reserve from 2.15pm.