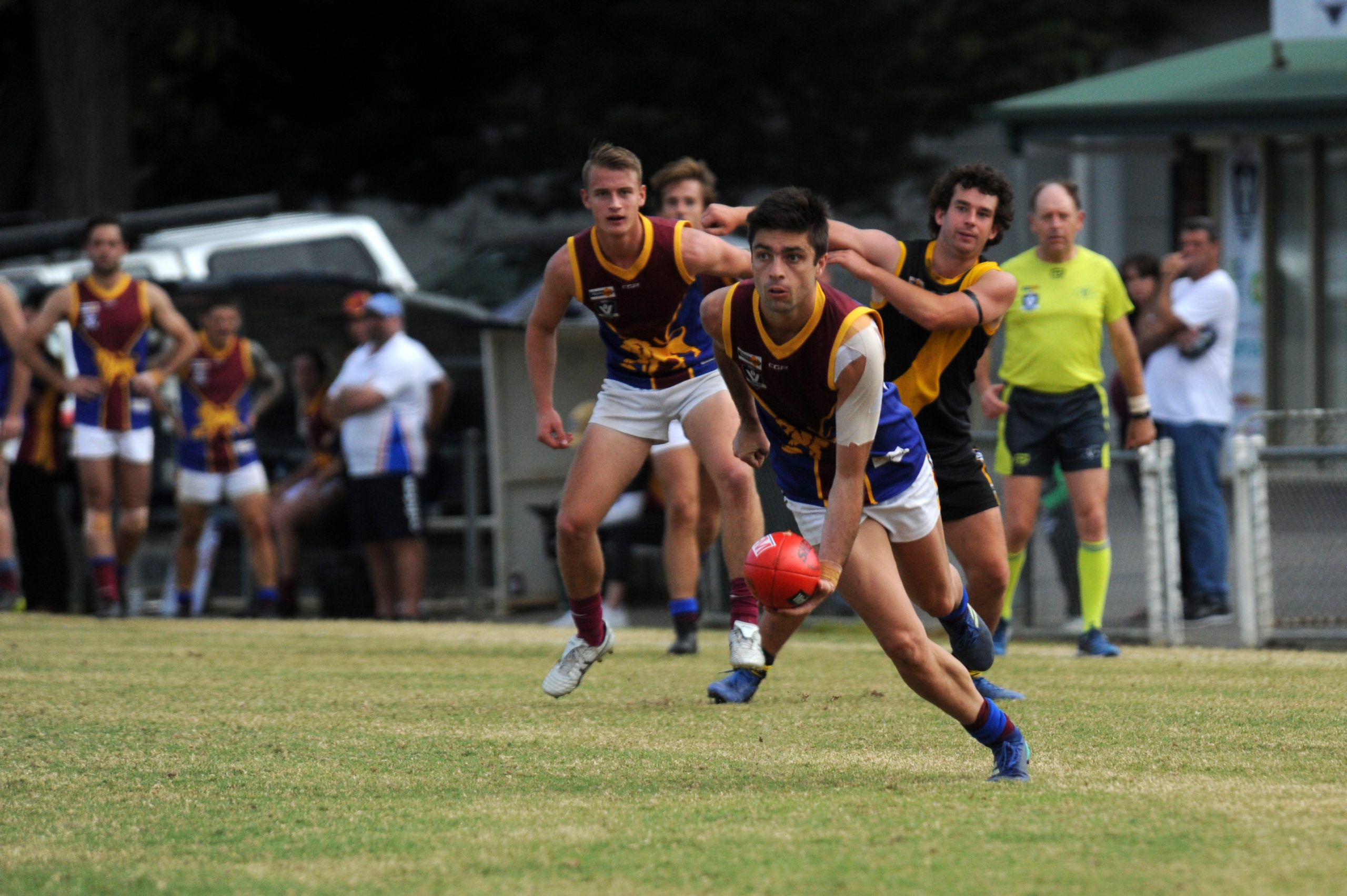 Kate Withers
FOOTBALL

GIPPSLAND LEAGUE

Unedefeated after two rounds, ladder leaders Moe will head into this weekend's night fixture against arch rivals Traralgon as hot favourites.

The Lions' active and lucrative recruitment in the off-season has bolstered them with Spencer White and Bernie Vince playing major roles in their success to date.
They kicked off with a 46-point demolition of Morwell in round one and backed it up with an even more commanding performance against Drouin who they eclipsed by 92 points.
Traralgon, at the other end of the table, are yet to find their feet in 2019 and endured back-to-back narrow losses to Drouin (five points) and Leongatha (three points) in rounds one and two, respectively.
The Maroons will no doubt be fuelled by the prospect of notching their first points for the season against foes Moe at home under lights.
Traralgon will host Moe on Saturday at Traralgon Recreation Reserve from 6.30pm.
Bairnsdale v Morwell

Bairnsdale head back to their home soil in search of a maiden win for the 2019 season this weekend when they host Morwell.
The Redlegs were dealt an unenviable draw in the first two rounds, with back-to-back away trips to face 2018 finalists Sale and Maffra, respectively.
Their form has been promising and they came agonisingly close to opening the season account in style against the Magpies but relinquished a 13-point lead at half-time to fall three points short.
Before the split round Bairnsdale were also faced with traveling to take on powerhouse Maffra when they were again competitive but fell 26 points short.
Morwell, one and one, were trounced by foes Moe in the season opener to the tune of 46 points with 15 scoring shots to the Lions' 31.
They bounced back the following week at home to Drouin and notched a 10-goal win.
Bairnsdale and Morwell will play on Saturday at Bairnsdale Recreation Reserve
Warragul v Drouin

Cellar-dwellers Warragul will look to scrap their way off the bottom of the Gippsland league senior ladder this weekend when they come up against Drouin.
The Gulls squandered scoring opportunities in their round one encounter with Wonthaggi, matching them for shots on goal but converting five to the Power's 12 to be outdone by 39 points.
They were more accurate on goal before the split round but were no match for Sale and went down by 31 points.
Drouin burst out of the blocks to kick start their season 2019, upsetting Traralgon by 15 points before becoming the second of Moe's victims in round two.
Warragul and Drouin will play on Sunday at Western Park from 2.20pm.