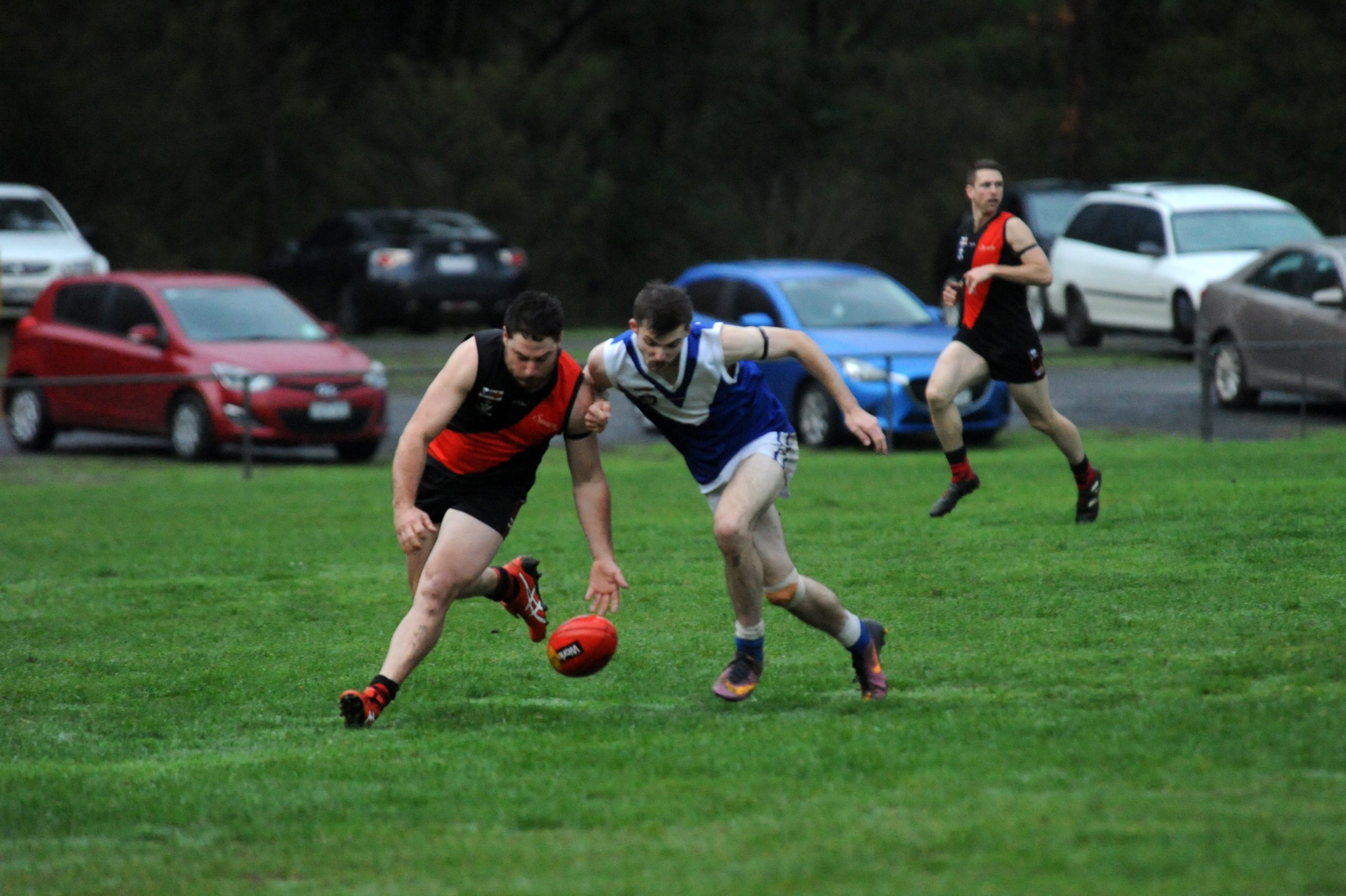 FOOTBALL

MID GIPPSLAND
This weekend's round six clash between Boolarra and Yallourn-Yallourn North looks to be a one-sided affair with the Bombers appearing far too strong in almost every position across the ground.

Boolarra have a sprinkle of everything they need within their starting 18 but not enough to mix it with the sides in the upper echelon.
Yallourn-Yallourn North have been impressive in patches of games in their first four clashes of the year but are yet to hit the lofty heights of their 2018 season.
The Bombers forward 50 is where opposition clubs find it toughest to compete with relentless entries to the class of players like Dean MacDonald, Keenan Hughes and Josh Keyhoe.
The focus on MacDonald in particular has in some ways played into the hands of the Bombers by allowing Hughes to jump on more opportunities.

Morwell East v Mirboo North

Under coach Josh Taylor, in his second year at the helm, Mirboo North appear a little more organised and prepared for what is required to be a genuine contender than they were last year.

With five wins from the first five rounds the Tigers will this week face arguably their toughest opponents yet when they travel to take on Morwell East who were unbeaten in their first four games.
"We are improving every week. Our structures are tightening up and we have good buy-in from the group. Consistency is our key and our ability to back up against a really good side will be tested this week," Hawks coach Devon Soutar said.
In the next month the Tigers face Morwell East, Trafalgar and Yallourn-Yallourn North; a tough test for coach Josh Taylor and his team.
"A big three weeks coming up for us which will prove where we are at and also try to put ourselves in a really good position for top three," Taylor said.
In a lot of ways the winner of this round six clash will be well-positioned to achieve what both clubs want and that this a double chance at the end of the year.
Thorpdale v Newborough

It has been a tough year to date for Thorpdale and Newborough but one will secure their first win of season 2019 this weekend.
Thorpdale were within a kick or two of claiming victory in their first round match against Boolarra but since that time haven't looked likely to secure any premiership points.
Newborough find themselves in the same boat.
Both coaches, however, have been pleased with periods of play they have witnessed and both have been ecstatic with the effort of their teams.
Ray Pickering would see this match as the Blues' chance to claim their first win, especially with the home ground advantage.
Hill End v Yinnar

Like so many matches this round this weekend's game between Hill End and Yinnar could be a turning point for both clubs.
The Rovers and Magpies find themselves with two wins apiece in a competition where spots in a top five might be hard to come by.
Yinnar would have welcomed the bye last week but their season has been too difficult to gauge with disappointing losses to Mirboo North and Yallourn-Yallourn North and encouraging victories over Trafalgar and Newborough.
Magpies coach Kane Grinstead-Jones has a strong player presence on the field and will slowly improve on what it takes to be a playing coach, a tough job as Rovers coach Mike Santo knows only too well.
If Hill End can manage their third win this weekend it will set their season up, especially given they have the as-yet winless Thorpdale and Boolarra in the following weeks.
Yinnar haven't been blessed with their best 21 on too many occasions this year and will likely show some improvement in the back half of the season.