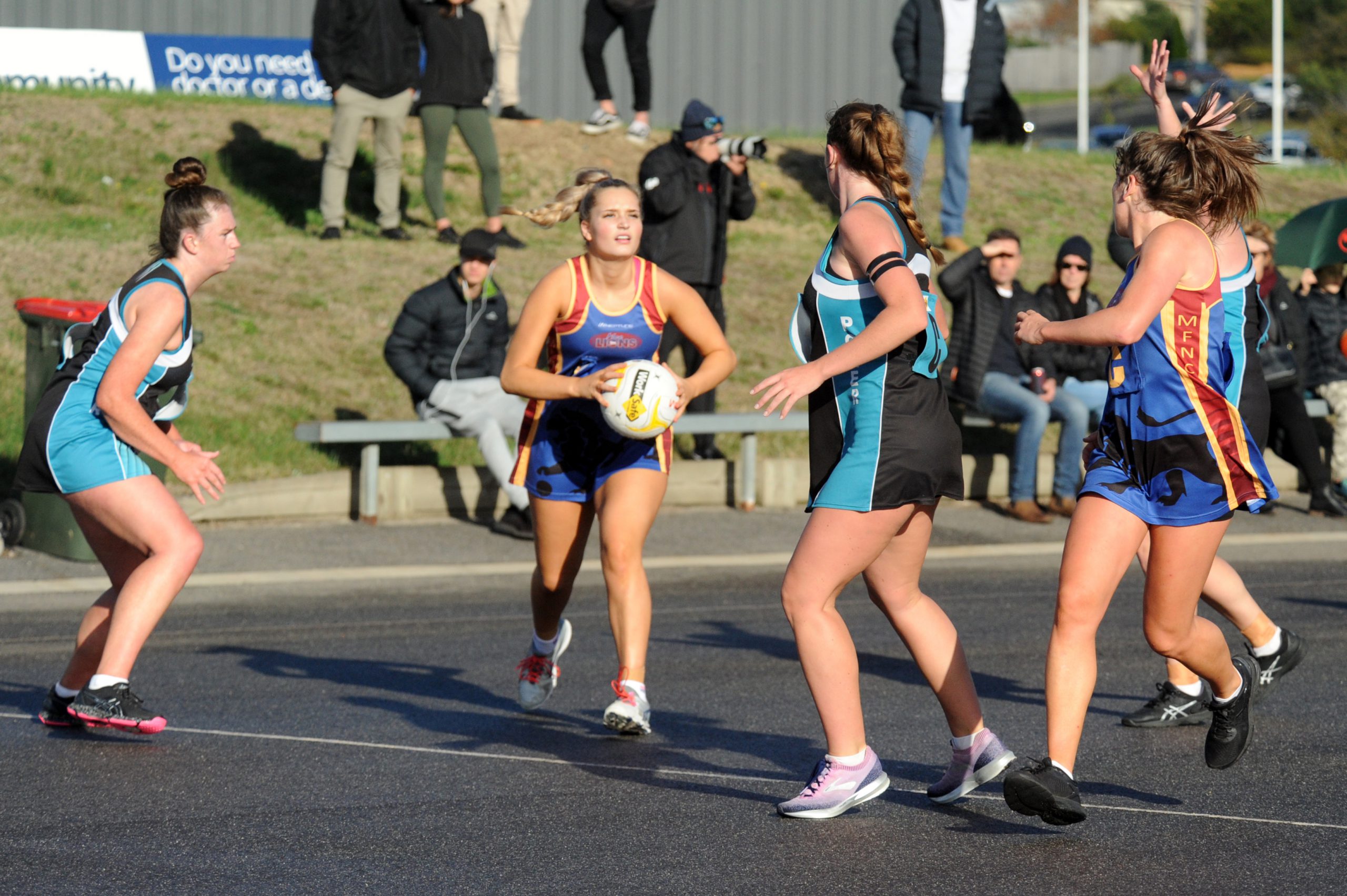 Netball

Gippsland League

An undefeated run to start the season will come to an end for at least one Gippsland League A grade netball team on Saturday.

First-placed Morwell will host third-placed Warragul in round six. Both teams have won every match of the first five rounds but only one can take home the spoils from their round six clash.
In round five action, Morwell accounted for Leongatha, 59-31, while Warragul was solid against Maffra, 47-30. Hayley Roberts was among Warragul's best in that encounter.
The battle for bragging rights and possibly outright top of the ladder starts at 2.15pm at Morwell.
Moe v Sale

Moe sit in fourth position with three wins to their credit and Sale are in eighth with just one win for the season.
Sale suffered a narrow loss to Drouin, 53-57, in round five with Tori Dessent, Jennifer Wrigglesworth and Ruby Phillips best on court for Sale.
The Lions enjoyed a solid, 70-29, win over Bairnsdale, led by Georgia Moody and Shannon Freeman.
Sale will make the trip to Moe for a 2.15pm start.
Bairnsdale v Traralgon

Bairnsdale's winless start to the season is likely to continue even with the home court advantage against the undefeated Traralgon.
Traralgon will be playing for a percentage boost to keep them in touch, or even ahead, of the victor of the Morwell-Warragul match up.
Best for Bairnsdale in ltheir round five oss to Moe was Michaela O'Connor.
Traralgon defeated Wonthaggi, 64-25, in their last outing and will come into Saturday's match filled with confidence. Best for Traralgon were Ramayer Gourley, Caitlan Ponton and Kate French.
The game starts at 2.15pm at Bairnsdale.
Wonthaggi v Maffra

Maffra will make the long trek to Wonthaggi on Saturday to take on the winless cellar-dwellers.
Maffra has two wins on the board and sits in fifth place on percentage. Maffra went down to Warragul, 30-47, in round five and will be hoping to reverse their fortunes this weekend.
Best for Wonthaggi in their last outing against Traralgon was Olivia Gilmour.
Play will start at 2.15pm.
Drouin v Leongatha

Drouin and Leongatha are almost deadlocked on the ladder with two wins apiece. Drouin sits just out of five on percentage, narrowly ahead of Leongatha. Drouin enjoyed their second win of season, 57-53, over Sale. Stacie Gardiner, Ruby Pratt and Lia Olsen were best for Drouin.
Leongatha lost to Morwell, 59-31.