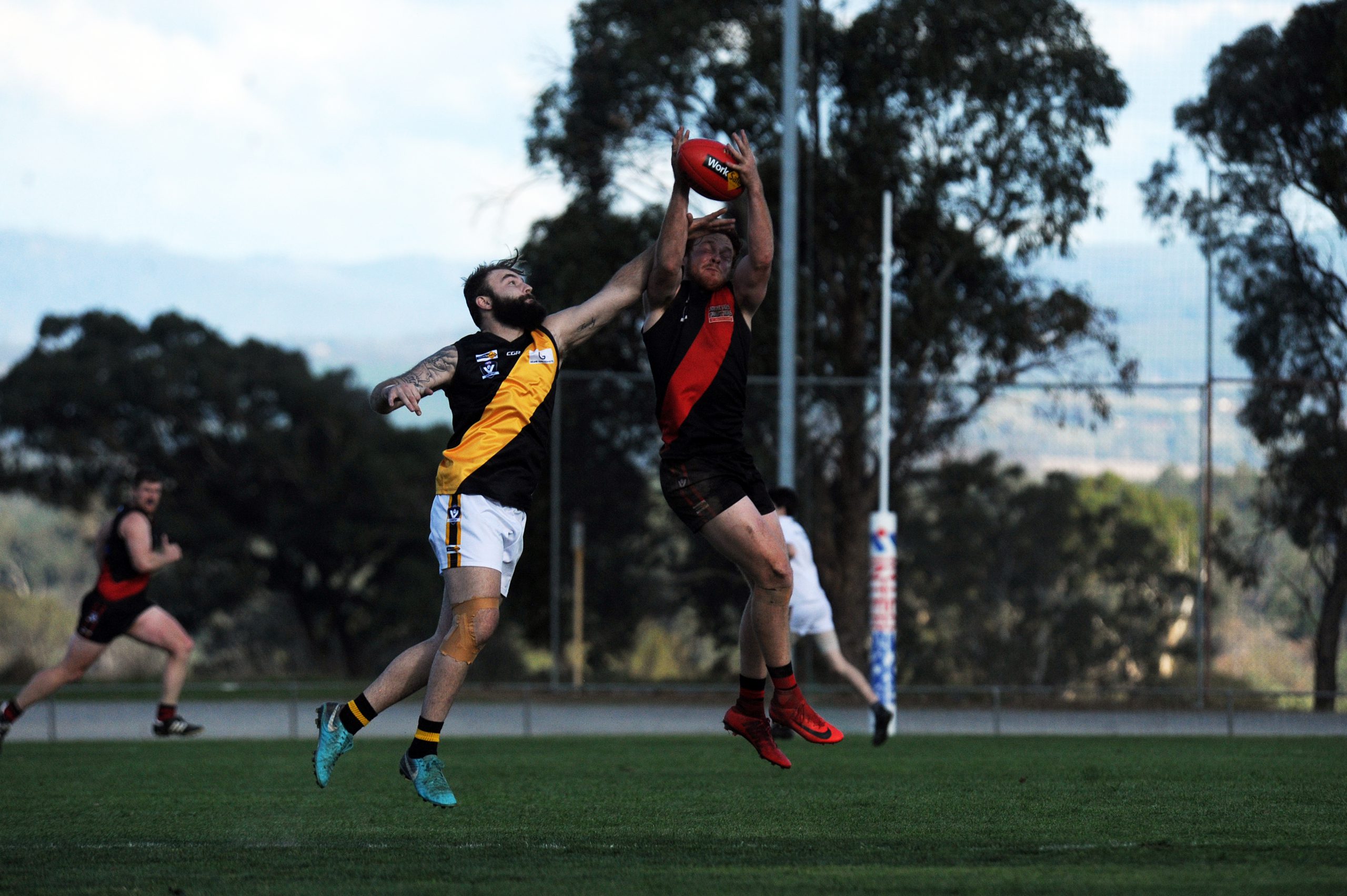 Scott Berechree
Football

North Gippsland
Round eight of the North Gippsland football league has the potential to be season-defining for several teams.

In a quirk that not even the best orchestrated fixture could produce, all bar one game this week are being played between sides that are adjacent to each other on the ladder.
Somewhat ironically the one match that doesn't adhere to this theme has top of the ladder Churchill make the trip to take on cellar-dweller Gormandale.
The highlight of the round has second-placed Yarram take on third-placed Heyfield.
The Demons have so far been involved in the two biggest surprise results of the 2019 season.
Their first involvement saw them on the losing side when they unexpectedly dropped a close game to Cowwarr.
The second surprise was much more pleasant for Demons fans when Yarram rolled perennial powerhouse and second-placed Sale City by a whopping 136 points last Saturday.
Yarram v Heyfield

Perhaps proving once and for all that there is indeed no rest for the wicked, Heyfield coach Rick Galea started his planning for his side's clash with Yarram the day after the Roos got the points in a close-fought contest over Cowwarr on Saturday.
Galea was effusive in his praise for Yarram onballers Griffin Underwood and Jack Weston and noted that Yarram "like to squeeze the zone up defensively and play a chip and possession game". In order to combat this Galea was keen for his own midfield to "get their hands on the footy on the inside and at stoppages", suggesting this would be in the domain of Jack Woodland, Adam Wallace and the Dinasdale lads, Nick and Joel.
Galea also praised his defensive unit led by Scott Anderson, Brad Berry and Brayden Woodland.
Two players they will look to shut down this week are Yarram's Lukas Jenkins and Jarryd Swift.
Galea said these two "worked well together against Sale City up forward" which has one thinking the Roos coach may have sent his spy to scout Saturday's opponent.
Galea too has his own weapons up front with Jesse Bedggood and Shaun Humphreys likely to occupy plenty of Yarram coach Matt Scholz's time in the lead up to the game.
Scholz said his side "controlled the footy well" in their win over Sale City and felt his side "didn't let Sale in the game at all."
He also acknowledged "Heyfield have been playing some good footy of late" and were much improved under their new coach.
After such a monumental win Scholz was also keen for his side to back up their effort and suggested his team would need to be at their best to get the win this weekend.
Sale City v TTU

The clash between the fourth and fifth sides is expected to be a "strongly contested game" according to Traralgon Tyers United's coach Michael Duncan.
He expects Sale City to "come out pretty hard" after what can only be described as a very disappointing effort last week when they dropped the game, second spot on the ladder and 65 percentage points in their clash with Yarram.
Duncan said he would expect a big game from a talented Sale City side who had a mixture of "great experience in their older guys" as well as some "exciting youth".
Looking at his own side, Duncan highlighted the fact injuries had forced TTU to debut several senior players in recent weeks with the Bombers having already used more players this season than in all of 2018.
It has had a positive effect as some of the injured brigade who are ready to return are likely to put pressure on the Bombers internally for a spot in the side.
These injuries have also provided several regular players the chance to play different roles with half-back cum onballer Ricky Cochrane getting amongst the goals last week finishing with 10.
His 10th was perhaps not quite as well earned as his first nine but his teammates were keen to ensure he got to double digits.
It will likely be different for the Bombers midfield this week, however, with them being required to pay much more respect to their opponents than in last week's romp.
The one shining light for Sale City last week was Nick Grainger's effort in kicking three of his side's four majors.
He will clearly be a focus for the Bombers this week along with the Bulldog's array of goalkicking midfielders headed by their coach Jacob Schuback.
Rosedale v Cowwarr

The main beneficiary of the clash between fourth and fifth could well be Rosedale.
The Blues sit sixth and take on the seventh-placed Cowwarr knowing a win would likely edge them back into the top five nearing the halfway mark of the season.
Given they finish off the first half of their season by taking on the less-fancied Glengarry in round nine, a win over the Saints this week could set up Rosedale for a finals berth.
Cowwarr, however, will have plenty to say about that and would love nothing more than to stop their run of honourable losses.
Both sides have plenty of forward-50 fire power so spectators could be in for a good old-fashioned shoot out.
The usual suspects of Frazar Brouns and Brandon McDonald slotted seven between them last week and were joined by Matt Royal, Brock Williams and Ben Jones as multiple goalkickers amongst the 20 majors they booted against Woodside.
Cowwarr too have multiple goalkicking options with Shane Morgan having 26 of his own so far in season 2019 and Nick Wozniak with 13 for the year.
Even though three wins separate these sides on the ladder, Cowwarr's percentage of 93 highlights they do not get beaten easily very often.
If Rosedale dish up anything short of their best, Cowwarr may well just grab their second big scalp of the season.
Glengarry v Woodside

It is not too often both Glengarry and Woodside will enter games this year believing their best footy will get them the win.
But that is exactly the scenario this week.
Neither side head into the match in great form with both being beaten by near enough to 100 points last week; Woodside went down by 98 points to Rosedale and Glengarry 113 to Churchill.
This week shapes up as a completely different set up for both sides.
Woodside will have the superior big men in coach Ryan Foat and Tom Crosby while Glengarry will back their outside run and leg speed over that of the Wildcats.
Even though the game will have no impact on the finals race, it should prove a free-flowing, entertaining, affair which will perhaps suit the Pies more.
Gormandale v Churchill

Things get no easier for the under siege Gormandale this week as the top side in the league rolls into town.
Churchill have taken all before them so far and should easily have the home side's measure.
Churchill may well produce yet another debutant or two with several younger players having pushed hard for senior selection in the last few weeks.
For Gormandale perhaps the one positive to come out of last week was the fact two other sides had bigger scores kicked against them than the Tigers did.
Churchill were clinical in their defeat of Glengarry with Ben Skinner pushing forward for five second-half goals.
Skinner's arrival to the goal square saw Blake Slater rightfully pushed further up the ground to create space for Skinner and young gun Aiden Sheers.
Slater, however, still managed to take several good grabs and helped himself to nine majors before the big guns took over.