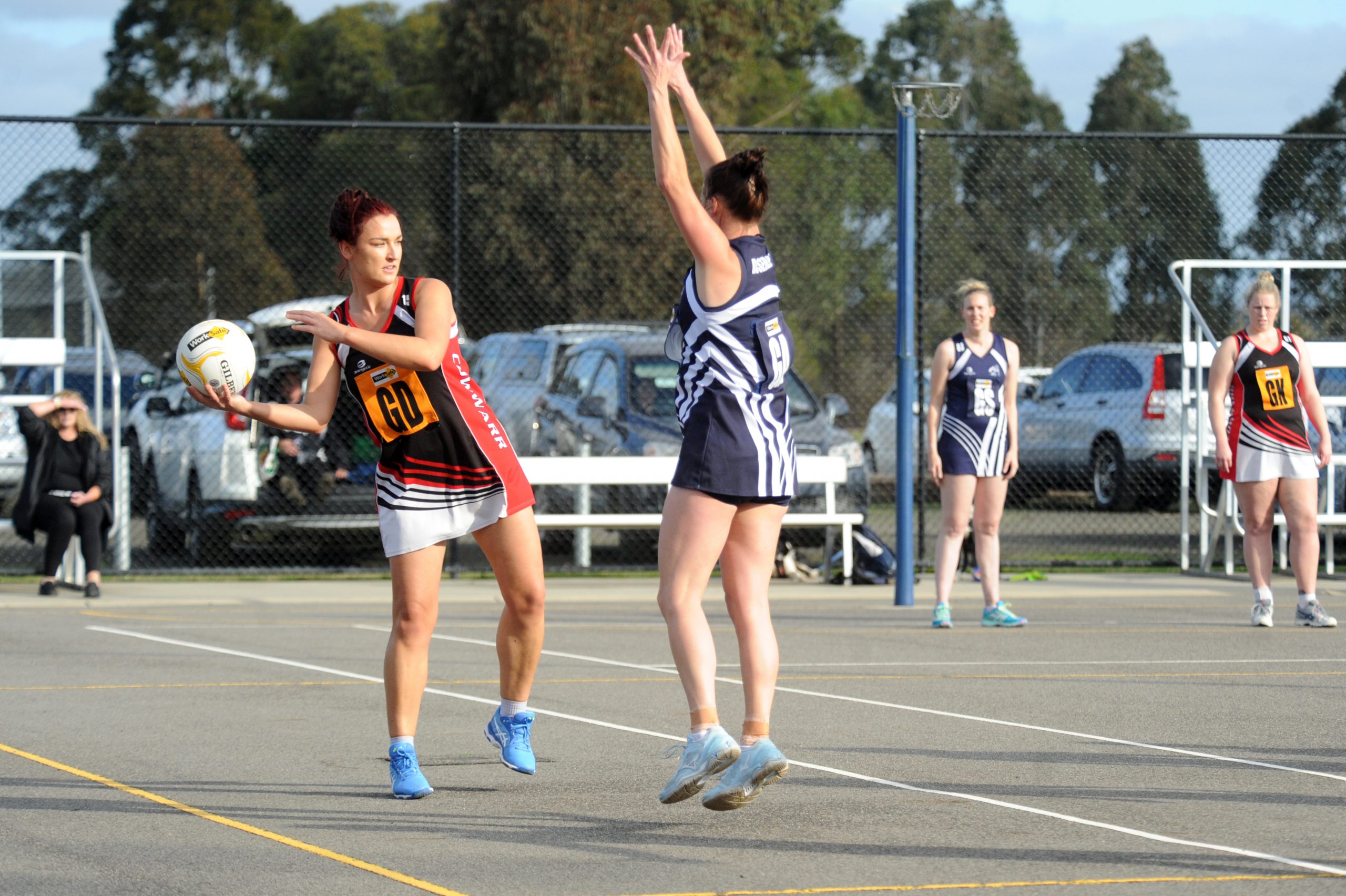 Bryce Eishold
NETBALL

NORTH GIPPSLAND

Churchill claimed their fifth win for the season with a nail-biting one-goal win against Yarram at the weekend, 47-46.

The special Queen's Birthday game attracted a large crowd as the Demons travelled to Churchill to maintain their position in the top five.
The loss for the Demons means they are at risk of slipping outside the top five, as Yarram sit equal on points with sixth and seventh-placed Glengarry and Heyfield, respectively.
"It was the second week in a row going down by a goal. The small one-per centers are costing us our wins unfortunately," Yarram A grade coach Stacee Staley said.
Staley and Hazel Kerrison-Male were unable to play on Monday, requiring junior Tayla Buckley to step up and fill the void.
"Tayla performed extremely well and never gave up. She proved that she is capable of playing this level of netball," Staley said.
"Our defenders again did a great job with Jess Inman in goal keeper taking out our award this week.
"Again there's a lot to improve on at trainings and next week we play TTU, who are also tough each time we play them."
Heyfield v TTU

Heyfield have enjoyed a week's break and will be ready to take on Traralgon Tyers United as the Roos vie for a spot in the top five.
The Roos enjoyed a one-point victory against the Demons in round eight after trailing all game and being down by five goals at three-quarter-time.
The win was promising for Heyfield who were down a number of key players, including goal attack and coach Amanda Tyquin, goal keeper Elly Baranowski and centre Jas Schellen who was recovering from an ankle injury.
However, the Roos were able to rely on the return of goal shooter Phoebe Escreet, who had missed the previous two rounds due to work commitments, and past player and centre Sarah Schellen.
"Our young gun Holly Hansford stepped up and took on the goal attack position in which she exceeded many expectations and combined well with Phoebe Escreet," Heyfield A grade coach Amanda Tyquin said.
"A massive thank-you to B grader Teneille Mayne who wore the goal keeper bib and combined effortlessly with Sammy Beha in defence."
The Bombers sit ninth on the A grade North Gippsland ladder, with two wins under their belt, and head into the game after an ordinary start to the season.
Rosedale v Glengarry

Rosedale sit undefeated atop the North Gippsland A grade ladder and this week return home to take on Glengarry after a week's break due to the Queen's Birthday weekend.
The Magpies head into the round nine game after a disappointing loss to Woodside in round eight.
"Their height throughout the court, their shooting accuracy and strong defence proved the difference," Glengarry A grade coach Emily Whitty said.
"It showed to us how much work we have to do going into the second half of the season if we want to play finals netball this year.
"With Tiffany Boatman remaining out with injury, Megan Garlick swapped ends and played an outstanding game in defence earning her a best on court. Kayla Muller was also fantastic through the mid court."
However, with the strong performance of Rosedale in season 2019, who continue to flex their muscle with ease each weekend, this game is likely to go the way of the Blues.
Meanwhile, Glengarry are sixth, and if they are to win this challenging contest, they will move into the top five.
Sale City v Woodside

Woodside will head up the highway to take on Sale City on Saturday as the Wildcats take on the Bulldogs in a three versus second showdown.
"Last time we met Woodside they had a very depleted team so we are expecting a whole different game this time around," Sale City A grade coach Jae Schuback said.
"We will be relying on whole court defensive pressure to help our defenders beat Woodside's experienced shooters."
Sale City head into the game after a close encounter with TTU and sit equal on points with fourth-placed Churchill.
Woodside sit a spot above the Bulldogs and a loss could push them to the lower end of the top five.
Cowwarr v Gormandale

This could be the final chance Gormandale have to win a game in season 2019 as the Tigers head to Cowwarr to take on the Saints.
The Tigers sit on the bottom of the North Gippsland A grade ladder and are yet to win a game this season.
Cowwarr sit eighth with three wins on the scoreboard but have struggled throughout the season.