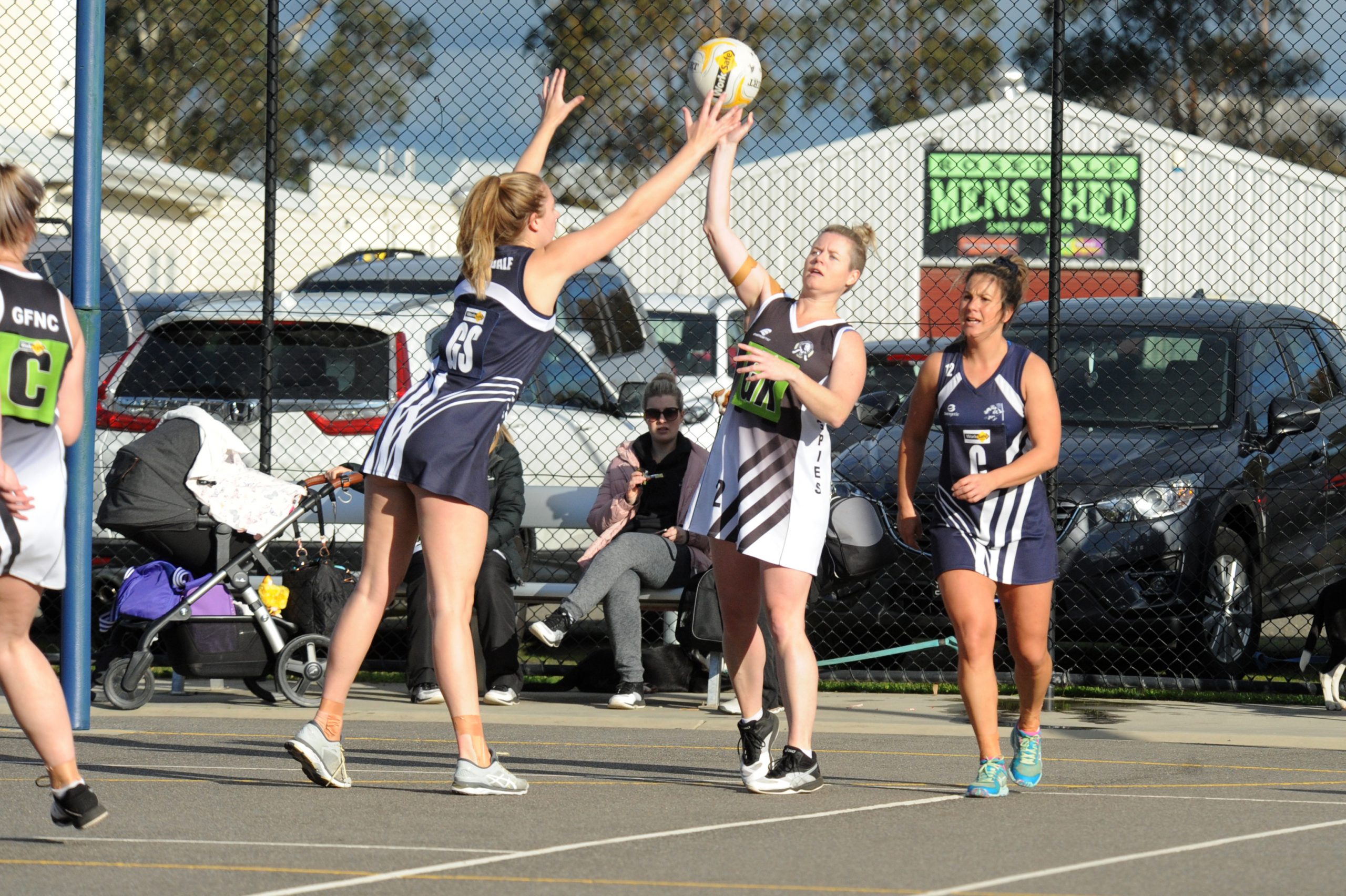 Bryce Eishold
NETBALL

NORTH GIPPSLAND

Glengarry dropped out of the top five after a disappointing 38-goal loss to ladder leaders Rosedale in round nine, 59 to 21.

The Magpies have an easier task in round 10 when they travel to Cowwarr to take on the eighth-placed Saints who had an impressive win against Gormandale at the weekend.
Glengarry A grade coach Emily Whitty said it was always going to be a tough ask to take on the undefeated Blues, but had her sights set on Saturday's clash at Cowwarr.
"With Tiffany Boatman remaining out with injury, Aimee Rothnie unavailable due to work commitments and Tayla Gatt missing due to a holiday, we were down key players and it is a game we would like to quickly move on from," Whitty said.
"But this week is an absolute must-win game for us to stay in finals contention. We are hopeful that we will almost be back at full strength and the hurt from playing Rosedale will be a driving force for the girls to come out firing."
But the Magpies will have to contend with the Saints who head into Saturday's clash following a 15-goal win to cellar-dweller Gormandale in the sides' MND fundraiser showdown.
Churchill v Sale City

Churchill remain the only Latrobe Valley-based team in the top five after a one-goal win against Yarram two weekends ago in the Queen's Birthday weekend game
The well-rested Cougars head into round 10 to take on Sale City who claimed victory at the weekend with a 16-goal win against Woodside at home.
Churchill A grade coach Roxy Whitechurch said the side would welcome Kassie Meall and Rach Chapman back to the squad "for some more stability".
Sale A grade coach Jae Evans said the Bulldogs had been "determined and very controlled" in recent weeks – playing their best game to date against the Wildcats in round nine.
"We transitioned smoothly from defence to attack and took control of the game," Evans said.
Heyfield v Rosedale

Ladder leaders Rosedale will hit the road to Heyfield on Saturday in a game unlikely to challenge the Blues after one of their best starts to a season in recent years.
The Blues sit three games clear of second-placed Sale City and head into the game after a 38-goal win against Glengarry at the weekend.
"The team played well considering we had two experienced players out and the conditions were quite warm," Rosedale A grade coach Staci Scott said.
Woodside v Gormandale

Luckless Gormandale are unlikely to win a game this season after losing to Cowwarr in round nine, 53 to 38.
Gormandale head into round 10 to take on Woodside who also lost at the weekend, in this case to Sale City by 16 goals.
Despite the loss, Woodside have had a promising season so far and find themselves at third on the North Gippsland A grade ladder.

TTU v Yarram

Yarram could be challenged this weekend when the Demons fly to Tyers to take on the Bombers in a fifth versus ninth clash.
Pressure will be applied to Yarram in round 10 as they cling on with only a matter of points separating them from Glengarry, Heyfield and Cowwarr how sit below the Demons on the ladder.