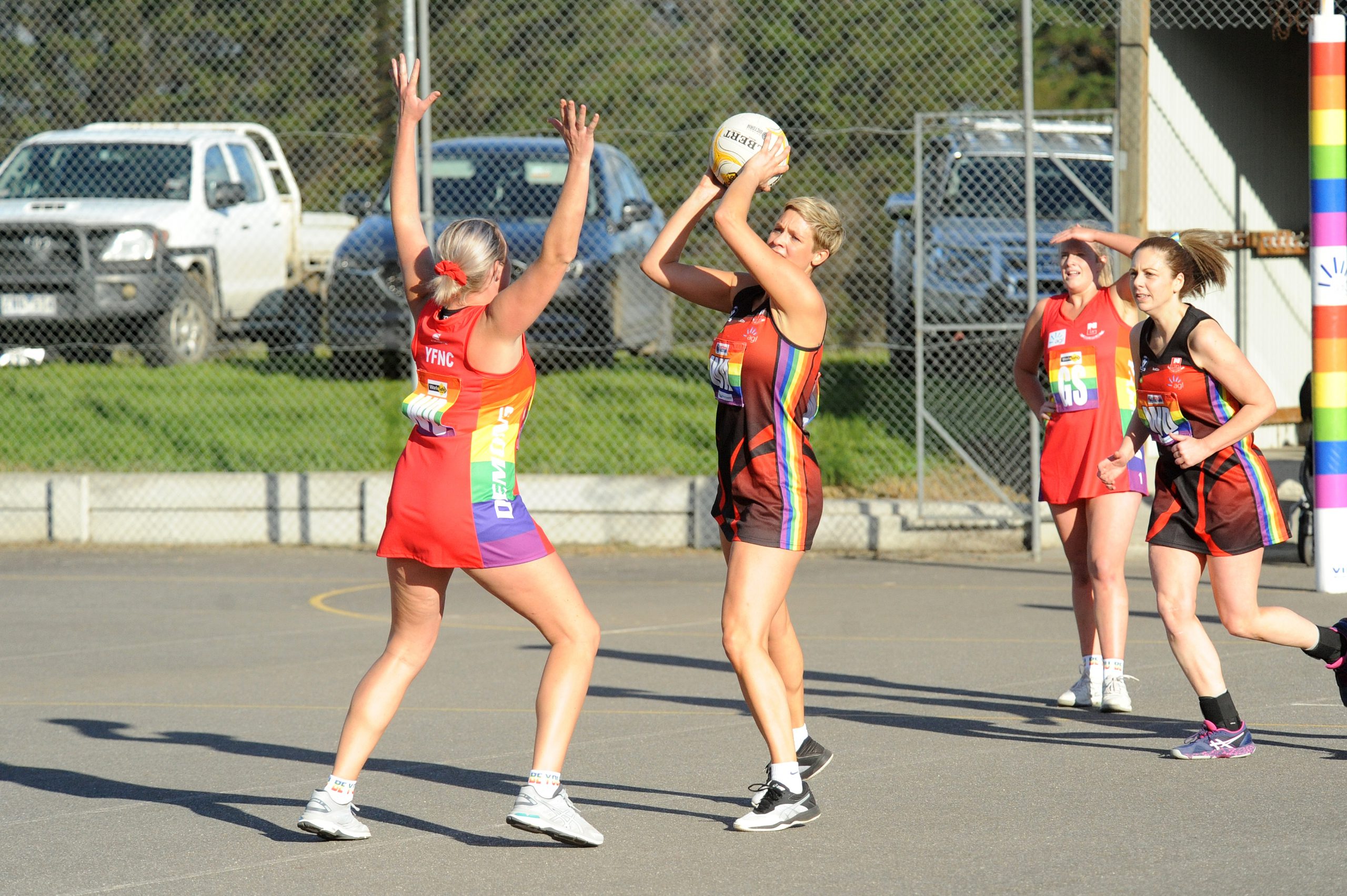 Bryce Eishold
NETBALL

NORTH GIPPSLAND

The battle for a top five spot in the North Gippsland A grade competition is heating up with only percentage separating fourth to sixth spot.

Rosedale lead the competition in first, while Woodside and Sale City sit second and third, respectively, only separated by percentage.
Below them is Yarram (fourth), Churchill (fifth), and Glengarry (sixth) who could sneak into the five if they win against Heyfield in round 11.
The Magpies have had a reasonable season so far and head into the clash against the Roos following a one-goal win to seventh-placed Cowwarr at the weekend.
"We welcomed back Tiffany Boatman from a few weeks on the sidelines with injury and she showed how important she is to the team structure and performance," Glengarry A grade coach Emily Whitty said.
"Paxton Farley and Kayla Muller were instrumental in the win through the mid-court with fantastic patience and control. It is a very good feeling to be back on the winner's list."
Heyfield, who sit eighth with only four wins, head into the clash following a 14-goal loss against ladder leaders Rosedale.
"With almost a full-strength team and carrying some illnesses, we managed to keep within five goals throughout the three quarters and narrowing in to two goals at one stage," Roos A grade coach Amanda Tyquin said.
"Our lack of patience in transitioning from defence to attack, combined with our inability to take control of the game is what let us down on Saturday.
"Going into round 11 and coming up against Glengarry, we need to respond and ensure we maintain our intensity and take control of the game. This is a must win game in order to keep our finals ambitions alive."
Yarram v Woodside

Yarram return home to the Demon den following a six-goal win against Traralgon Tyers United at the weekend to take on archrival Woodside.
The Wildcats also head into the game on a high following a 32-goal win against cellar dwellers Gormandale, 71 to 39.
"With different combinations over the last few weeks due to injuries and absences, the game against Gormandale was a chance to build some momentum with yet another combination," Woodside A grade coach Carly Foat said.
"We set team goals and were pleased with what we were able to achieve. Well done to Bethany Jones who was awarded the socks this week, who came up from the under 17s and played wing defence."
Yarram A grade coach Stacee Staley predicted the game against the Wildcats will be "tough" and "hard-fought" but said her team took a lot from the win against the Bombers on Saturday.
She noted improvements across the court including goalers Chloe Finn and Sammy King as well as a "solid and tight defence" at the other end.
A special mention should also go to Taylah Buckley, who played her second A grade game at the weekend for the Demons.
"Taylah is young and a solid little mid-court player who is proving to us she's more than capable at holding her spot in the team," Staley said.
Two games separate second-placed Woodside and fourth-placed Yarram and a loss for the Demons could potentially push them outside the five.
TTU v Churchill

In another game which could impact the order of the top five, Churchill head to Tyers Recreation Reserve to take on the Bombers who had a close loss at the weekend.
Traralgon-Tyers United sit second last and head into round 11 following a six-goal touch up by Yarram at home on Saturday.
Despite the loss, TTU coach Jennifer Duncan said the close margin throughout the game showed the Bombers were improving as the season progressed.
"We had many of lead changes throughout the game. We also had a slow start in the first quarter, but were able to bring it back and be up by half-time," Duncan said.
Bad decisions and a number of critical passing errors led to the Bombers' demise, Duncan said, but the close loss proved the A grade side is close to their fourth win of the season.
On the other hand, Churchill sit just inside the top five but equal on percentage with Glengarry who sit below them.
A loss for the Cougars could be critical for the Churchill side, who have displayed a strong first-half of the season, and potentially even see them fall to sixth.
Sale City v Cowwarr

It will be a must-win game for Cowwarr if they are to keep their dream of playing finals alive when they head to Sale City in round 11.
The Saints sit seventh on the North Gippsland ladder, with only four wins to their name in 2019.
Only four points separate Cowwarr from fifth-placed Churchill, but the Saints will need a decent percentage-boosting win to work their way into the five.
Cowwarr travel to Sale City following a nail-biting on-goal loss to Glengarry at the weekend, while Sale City return home after a four-goal win against the Cougars.
"It's always a good match up and well-fought out game against Sale City," Cowwarr A grade netball delegate Ebonee Hodgett said.
"It's likely to be another close game and a must-win for us to keep in the fight at a chance at finals."
Gormandale v Rosedale

Both sides will be keen to get this game over as quick as it starts.
There's no doubt this game will lead to a win the way of the in-form Rosedale side who sit undefeated atop the North Gippsland A grade ladder.
For Gormandale, all they can hope is to keep the score from blowing out to their biggest loss this season.
The Tigers are yet to win a game in season 2019 and after a number of big losses in recent weeks, that record is unlikely to change.