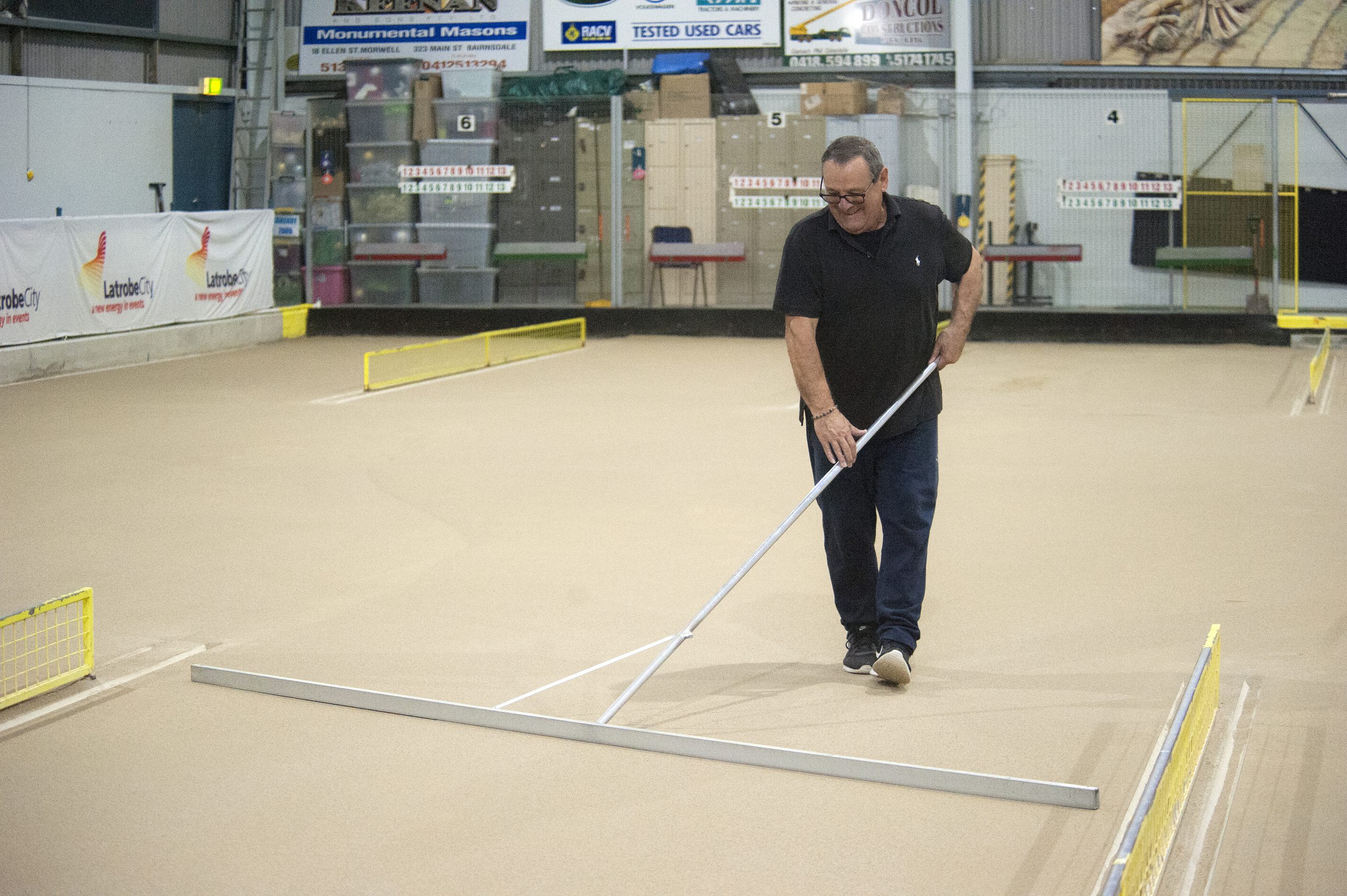 Kate Withers
In the lead-up to its biggest event of the year all hands are on deck at the Morwell Bocce Club.

The 18th annual Latrobe City Classic will be played this weekend with 20 teams and 60 competitors set to descend on the Italian Australian Club.
In teams of three, clubs from across the state will vie for the championship title on Saturday and Sunday.
Morwell Bocce Club member Maria Maselli said the Latrobe City Classic was a warm and welcoming event with teams coming to enjoy the hospitality as well as some top-tier competition.
"Some competitors are coming up from Shepparton, Tatura, and then we've got quite a few from metro [Melbourne] as well," Maselli said.
"Then of course we have our regional Victoria teams as well."
It's not just bragging rights on the line either with a handy prize purse of $3200 to be distributed for first through to fourth place.
A team of dedicated workers have been carefully preparing the courts at Morwell to ensure they are in tip-top condition with Frank Fava leading the charge.
Similar to clay tennis courts, the sand is laid on top of a concrete-like base and manicured to ensure a smooth playing surface, then watered and rolled.
"The courts, we've been working on them for about three or four days. There's a fair bit of work to prepare them," Fava said.
"When the sand is brought in it has to be sifted in case there's little stones in there."
The Morwell club has enjoyed a breakout year on the bocce circuit, taking out multiple national and international titles.
The hosts have won the title just once in 17 years and hopeful members think it's high-time the in-form club takes out a second championship.
"The competition is pretty stiff … but it's about time we won it again," Maselli said.
The Latrobe City Classic will be played this weekend with round robin competition on Saturday from 8.30am and knock-out rounds on Sunday from 8.30am.
Entry for spectators is free.