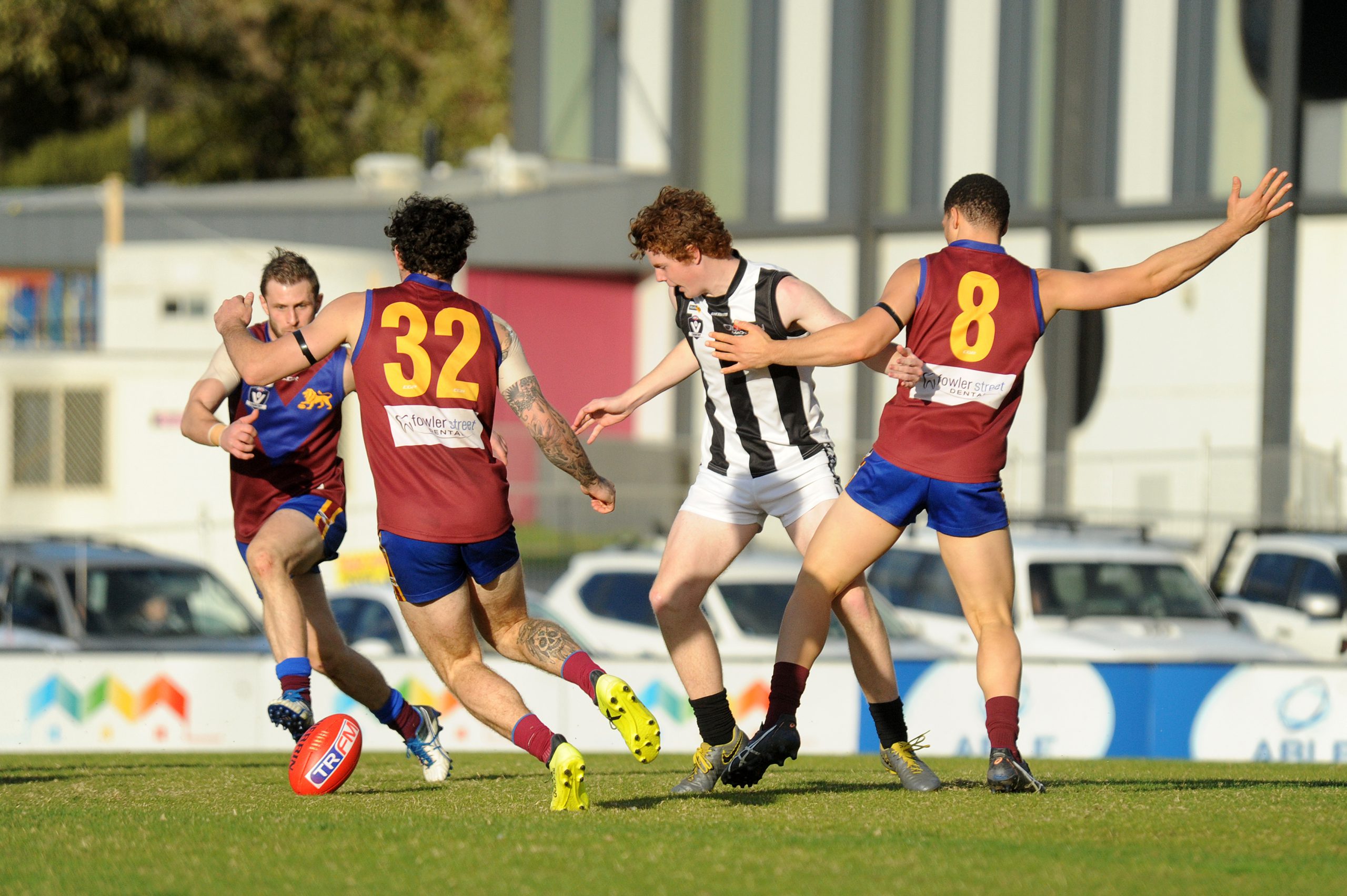 FOOTBALL

GIPPSLAND LEAGUE
With just three rounds remaining in the home and away season two of this weekend's round 16, clashes will have an indelible impact on the makeup of the top five.

After uncharacteristic back-to-back losses, Sale were able to hang onto top spot on the senior ladder and consolidated with a return to form and win over contenders Moe at the weekend.
A second test in as many weeks fronts in the form of Leongatha this weekend.
The second chance looks to be sewn up for the Magpies, with a game breathing space from Moe and two clear of Leongatha, but a win could see them pip Maffra for the top spot.
Sale have been manfully led up forward by Brad Dessent whose prolific scoring has been the difference in a handful of matches with Jarrod Freeman providing able assistance.
Through the middle, Jack Lipman and Kane Martin have also served as feeders for the Pies' forwards while down back, coach Shane Fyfe, Nick Dowse and Chris Laverty have had a handle on most opposition forwards.
Leongatha have won five on the trot, including their most recent, a damning 121-point win over a heavily depleted Drouin side.
A round-12 return from Tom Marriott was timely and he will be welcome support for Chris Dunne as the power forwards look to outscore the Eagles this weekend.
Now more than ever, a win for Leongatha is crucial.
If the Parrots were to grab the points this weekend and Moe were to lose to Maffra, they could snag the points and have a hold of the double chance with two games remaining.
When the sides last met in round seven, usual suspect Brad Dessent was again the barometer, his five goals the difference in Sale's 11-point victory.
Moe v Maffra

Maffra will be looking to strengthen their stranglehold on top spot this weekend when they travel to take on third-placed Moe.

The Eagles have hit form at the best possible time, stringing together seven consecutive wins in the lead-up to this weekend.
Their most recent 114-point battering of Wonthaggi, while at the expense of one of the season's relative easybeats, would be worrying for all three sides that face Maffra in the run home.
A fully fit Maffra side and one that includes Mitch Bennett and Daniel Bedggood on goals is a mighty task, even for the in-form Lions.
Moe's dream run of seven consecutive wins came to a screeching halt at the hands of ladder leaders Sale at the weekend, their six goals and 14 behinds a haunting tale of inaccuracy which will need to be remedied come finals.
In round six, Moe had the edge to half-time and led by 12 points but were limited to a single goal in the third term and let go of the advantage to trail by 15 points at the last change.
Traralgon v Warragul

Finals footy isn't on the cards for Traralgon this year, nor is a post-season berth awaiting Warragul who sit in last spot on the Gippsland league senior ladder.

The Maroons fended off Bairnsdale to win by 27 points on Saturday while the Gulls went down to Morwell by 15 points.
Finals won't be on the radar for coach Tim McGibney as he focuses on instead on using the last three games to blood the plethora of promising talent on offer at the Maroons.
Traralgon have played 36 players through the seniors this year and a handful in particular – Ewan Williams, Will Broadbent, Conor Little – will only improve in the off-season and offer even more in 2020.
Bairnsdale v Wonthaggi

One game separates Bairnsdale in seventh from Wonthaggi in ninth and the gap can widen this weekend with a win at home for the Redlegs.

With just one win from their last five outings, Bairnsdale were 27-point losers against Traralgon at the weekend while Wonthaggi were somewhat surprise winners over Traralgon a fortnight ago after a string of six losses.
Wonthaggi were 26-point winners when the sides last met.
Drouin v Morwell

Clinging onto fifth spot with all their might, an injury-riddled Drouin side will still carry favourtism into this weekend's clash with Morwell.

The Hawks were without onballers Liam Axford, Jordan Kingi, Ed Morris and Chris Robinson in their demoralising loss to Leongatha at the weekend.
A two-game buffer separating the Hawks from Traralgon in sixth will carry some reprieve in the run home as they look to get a nearly full side back on the park for the post-season.