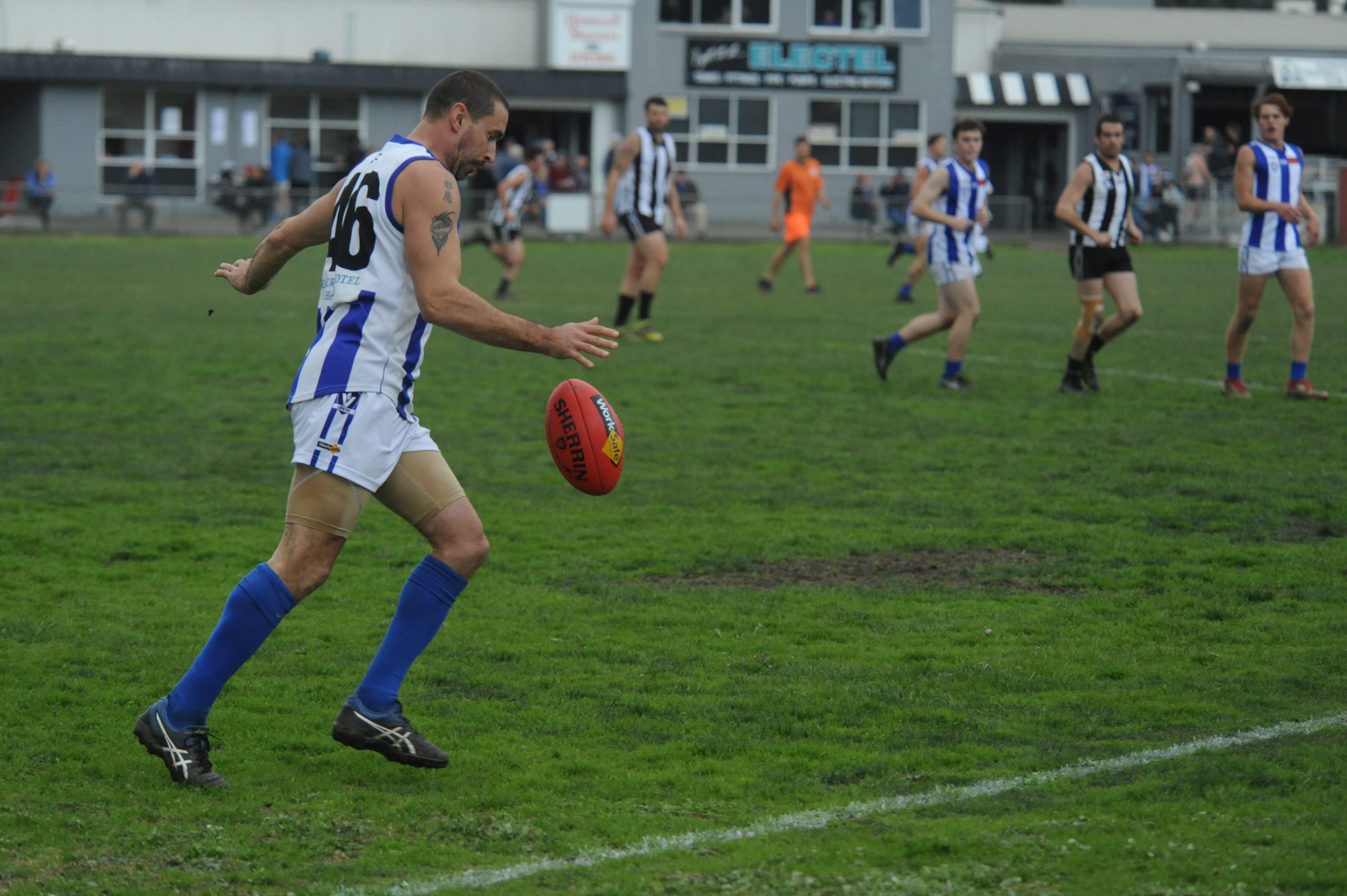 Scott Berechree
FOOTBALL

NORTH GIPPSLAND

While the teams that will contest this year's NGFNL finals might be locked in, none of the final finishing positions will be confirmed for another fortnight.

Churchill and Yarram look safe bets to finish as they are in positions one and two, however, less certainty exists for positions three through five.
Any of Heyfield, despite them being docked four premiership points due to a league administrative blunder, Traralgon-Tyers United or Rosedale could still grab the double chance that comes with finishing the season in third spot.
The round 17 game most likely to shape the final ladder sees second-placed Yarram making the trek to Heyfield who are in fifth spot.
After what can only be described as a tumultuous week or two, Heyfield had a commanding 14-goal win over Cowwarr last weekend.
Yarram also served up a dominant performance when they trounced an under-strength Sale City by more than 20 goals.
Heyfield v Yarram

Heyfield coach Rick Galea said his side was looking forward to the test this week with Yarram being in "red hot form".
Galea noted Yarram had a plethora of talented players with Griffin Underwood, the two Vardys in Dan and Ben, Chris Bruns and Louis Rodaughan all on his radar.
Galea highlighted "the offensive run and spread" of his opponents as one of the reigning premiers' many weapons.
While clearly wanting to chalk up a win to keep the Roos' hopes of reclaiming their rightful third position on the ladder alive, Galea is also keen to use the match as a measuring stick.
In his first game in charge back in round one, Yarram beat Heyfield by seven goals.
Galea felt that if his team were to stick to the "set-ups and systems that have seen us play some pretty good footy in the last month or so", there was no reason the Roos couldn't get the win in a game he was confident would resemble "finals footy pressure and tempo".
His opposite number Matt Scholz commented that Heyfield were "a well drilled side in great form".
Scholz commended Heyfield's midfield depth, noting they had multiple options to run through the engine room as well as having terrific book ends.
Scholz in particular referenced former AFL player and big-game performer Adrian Cox as a player Yarram would need to negate.
Cox was best on ground last week and is renowned for his ability to step up to the big occasion.
TTU v Sale City

The return of playing coach Michael Duncan in round 12 has seen TTU win five on the trot and surge back into premiership contention.
In that time Duncan has slotted 27 majors and, given what was for much of the year a make-shift forward line, a definitive pathway to goal.
This week the Bombers take on Sale City who have, in recent weeks, looked a shell of the side that headed the table in the early part of the year.
Duncan and his charges won't be taking City lightly despite their recent form which has seen the Dogs drop consecutive games to Heyfield then Yarram by a combined 208 points.
After this week's clash with third-placed TTU, City face ladder leaders Churchill in their final game of the season.
Not only is it now a given they will miss finals for the first time in half a decade, it is entirely possible they will go zero and four in their last month of footy.
Duncan refused to write off his opponents, however, saying any team with "the talent of Justin McClay, Jacob Schuback, Ben Chivers and the firepower of Bohdi Walker and Nick Grainger" was always going to be a challenge.
Looking at the bigger picture, Duncan was content with how his team was building toward finals.
Duncan said not only was the side getting players back on the park but they were coming back fresh and in good form.
With third spot on the line this week, and next when the Bombers meet Yarram, Duncan will be hoping that form will continue for a little while longer.
Cowwarr v Rosedale

After looking to have third spot wrapped up a month ago, Rosedale slipped back to the pack over recent weeks.
However, with Heyfield stripped of four premiership points, Rosedale, by virtue of having a better percentage and an easier draw than TTU, again look the team most likely to grab the all-important third spot on the ladder come season's end.
They would be expected to get the win over Cowwarr this week before closing out their season with a perfect prelude to finals when they take on Heyfield.
Much of the interest in this week's match will centre on the clubs' respective key forwards.
Rosedale's Brandon McDonald and the Saints' Shane Morgan are tied on 56 goals apiece in the battle to be the leading goal kicker for season 2019.
Morgan looks to have the softer finish to the season with Cowwarr taking on Glengarry to close out their year, so McDonald is going to want a big bag on Saturday to remain in the hunt for the award.

Woodside v Glengarry

In the AFL the battle for eighth spot is hotly contested.
In the NGFNL it is simply a battle for bragging rights between Glengarry and Woodside.
Glengarry have been beaten by 224, 181 and 174 points in their last three games.
While it seems unlikely that Woodside will match those margins it is hard to see how the Pies, bereft of any confidence, can get the win they so desperately want this week.
Wildcats coach Ryan Foat and his rucking counterpart Tom Crosby will ensure forwards Daniel Missen and Gary Jones get more than enough supply to kick the home side a winning score.
With Woodside, having Gormandale next week they should chalk up what will be the first of back-to-back wins to close out the year.
For Glengarry the club, and indeed the whole town, will be focused solely on their under 18s with the boys all but certain to remain undefeated in the home and away season and short-priced favourites to win the premiership.
Churchill v Gormandale

In a decided mismatch for the ages, Churchill will face a depleted and down and out Gormandale this week for an assured win.
Since coming into the league the Cougars have never been defeated by Gormandale at Gaskin Park.
That is not going to change come Saturday afternoon.