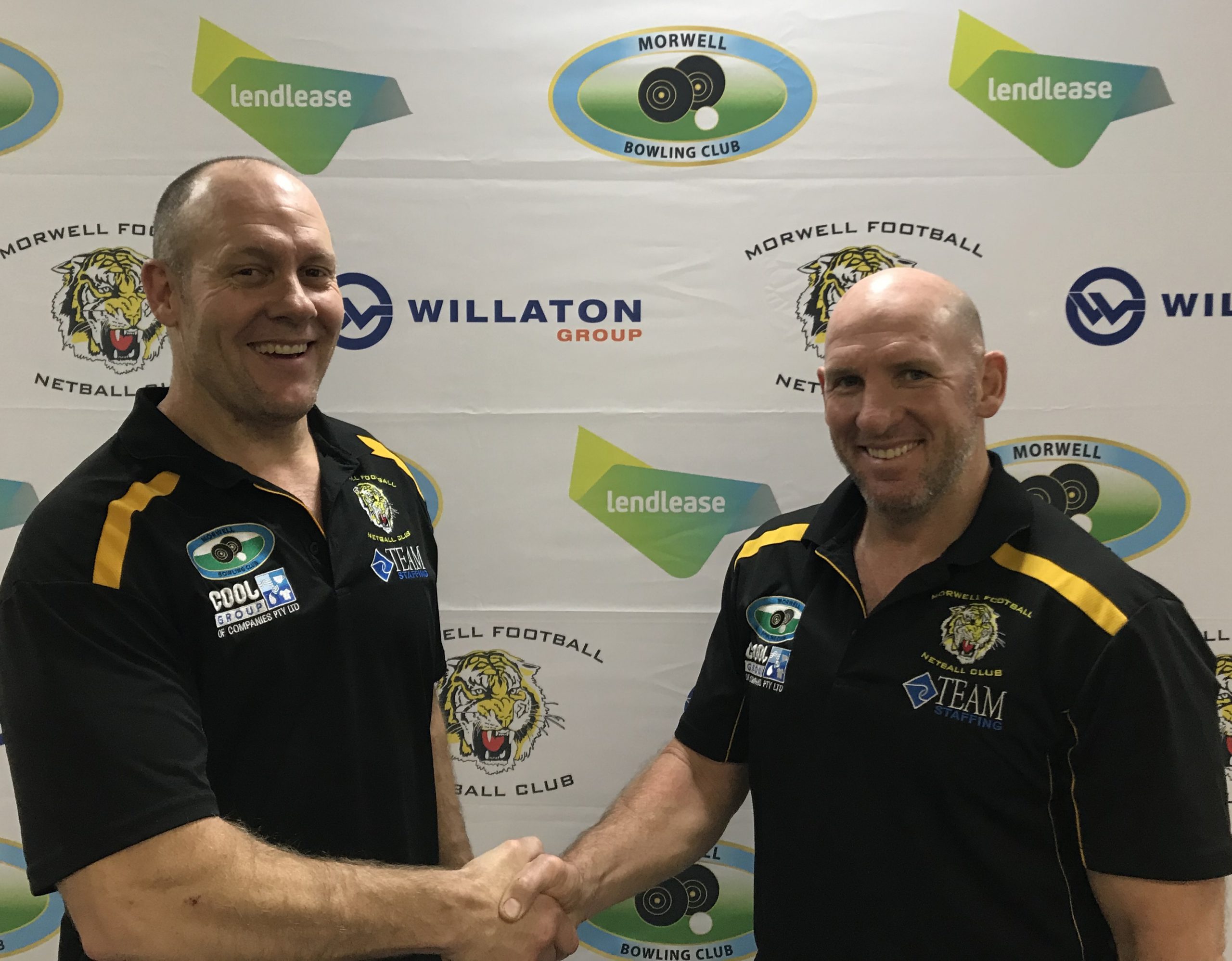 FOOTBALL

GIPPSLAND LEAGUE

The Morwell Football Netball Club has extended the contract of coach Denis Knight who will now be locked in until the end of the 2021 season.

The club has been impressed with the progress made in Knight's first year as coach, particularly the senior side who have had to contend with multiple injuries.
Knight's leadership attributes and extensive experience have instilled a heightened level of competitiveness among the group and gives the club great confidence in what looks to be a bright future.
"When we first met with Denis it was his ability to grow and develop teams over a number of years that made us sure he was the right man for the job," president Paul Spagnolo said.
"We've had our expectations more than met in this regard and were very happy to know that Denis was keen to commit to the club for the long term.
"We believe we have a good bunch of young senior players along with some quality juniors coming through and, with a coach of the calibre of Denis, we think we have the recipe for success.
"This appointment is a key piece of our club's five-year strategic plan. One of our core values as a club is attracting and developing quality people and we certainly consider this to be the case with Denis."
Spagnolo also said the Knight's contract extension would mean the committee could continue to focus its efforts on developing a business plan to ensure sustainable success on and off the field.
"To be honest there wasn't too much deliberation on my part when the club approached me a few weeks back," Knight said of his reappointment as senior coach.
"Since my first day in the job it's been an enjoyable environment to be a part of. The attitude of the playing group and the growth they've achieved since the start of the season has been extremely pleasing from my point of view.
"The players just listen, ask questions, learn and strive to always improve. We are under no illusions that we have a long way to go but the group is ticking boxes every week and have a healthy balance in true belief and building determination each week as well as for what's in store for the future".