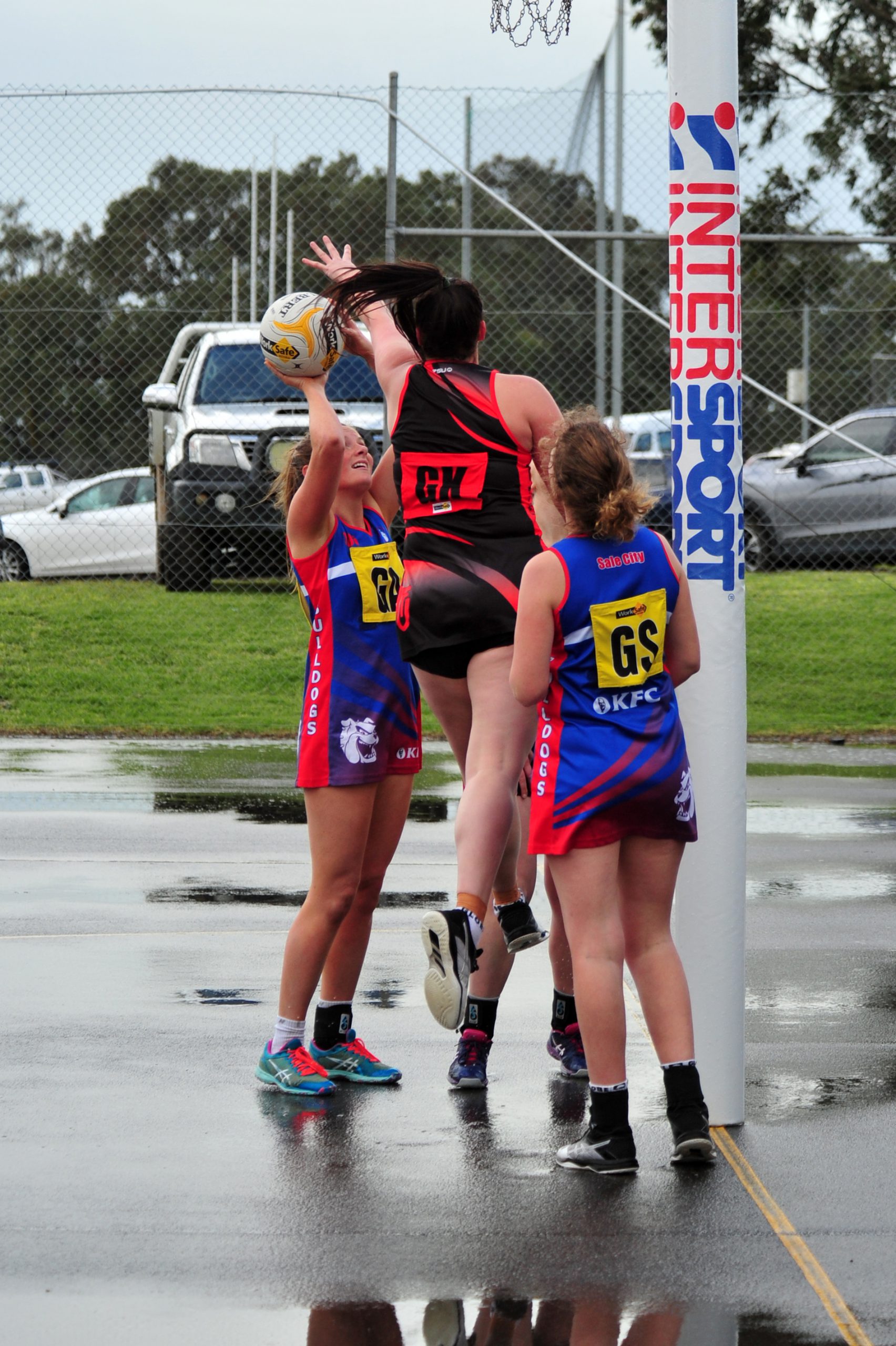 Bryce Eishold
Netball
North Gippsland

One round of netball remains in the North Gippsland competition but the top five is already set in concrete with Rosedale and Woodside the only contenders who can claim the minor premiership.

The Blues and Wildcats lead the A grade ladder in first and second, respectively, while Sale City, Yarram and Glengarry round out the top five.
Heyfield and Cowwarr sit sixth and seventh but eight points behind the fifth-placed Pies while Churchill, Traralgon-Tyers United and Gormandale are the bottom three teams.
But the race will be on this weekend as Rosedale, who take on sixth-placed Heyfield, and Woodside, who take on cellar-dwellers Gormandale, fight to finish atop the ladder.
Wildcats A grade coach Carly Foat said she was pleased with her side's 19-goal win against Glengarry at the weekend, helping them move just four points behind leaders Rosedale.
"We were ready for a tough match. I was happy with our persistence to work through the defensive pressure," Foat said.
"Our second half brought consistent efforts and we were able to break away with a strong lead. A tough day to shoot but our goalies got it done again.
"Strong circle defensive work all day saw Kimberly Wright and Holly Johnson take out the awards."
The Wildcats will take on Gormandale who have had a season to forget and are unlikely to claim their first win against a dominant Woodside team on Saturday.
Yarram v TTU
Yarram A grade coach Stacee Staley is confident the Demons can claim another win in round 18 after a five-goal victory over Heyfield at the weekend, 38 to 33.
The Demons will be vying for a top-three finish and sit fourth after 17 games of netball, but equal on points with third-placed Sale City.
Staley said Saturday's game against the Roos was one of the most challenging for the season, particularly due to inclement weather, but credited her team for stepping up.
"We have a very versatile team which helps when we need to change things up," Staley said.
"We have come a long way since round one and I'm hoping we can go deep into finals.
"We also had another solid game in defence by Hazel Kerrison Male. Our shooters also performed well in the windy conditions."
This weekend the Demons return home to host Traralgon-Tyers United who lost to Sale City on Saturday by 13 goals.
The Bombers have won just four matches in season 2019 and are unlikely to challenge Yarram too much in their final game of the year.
Glengarry v Cowwarr
Glengarry have secured their spot in the top five despite losing to second-placed Woodside at the weekend, 45 to 26.
The Magpies will return home to take on Cowwarr for the final game of home and away netball in season.
The Saints also head into the game after a loss at the hands of Rosedale by 19 goals.
Pies A grade coach Emily Whitty said the Wildcats were too strong for Glengarry at the weekend but the team was well prepared to take on the Saints.
"We kept right with them for the first half but in the second half they stopped us scoring and they made the most of their opportunities," Whitty said.
"Megan Garlick swapped ends this week and played in the defensive end and earned herself best on court. Paxton Farley also put in 100 per cent all game and was among the best players.
"With Aimee Rothnie remaining out with injury we need some players to stand up and try other combinations in our defensive end."
Cowwarr sit outside the five at seventh and a win this weekend for the Saints would be an ideal way to cap off their season.
Rosedale v Heyfield
Ladder leaders Rosedale will return home for their final home and away battle, this time to take on sixth-placed Heyfield.
The Blues enjoyed a 19-goal win against Cowwarr at the weekend and will have to win this match if they are to claim the minor premiership.
Heyfield, on the other hand, head into the game after a five-goal loss to Yarram in round 17.
A win for the Roos is unlikely and expect Rosedale to be on the winner's podium on Saturday night.
Sale City v Churchill
In the final North Gippsland clash, third-placed Sale City will host eighth-placed Churchill on Saturday.
Both teams head into the clash coming off round 17 wins, with the Bulldogs keen to win to maintain their top-three spot.
After playing off in the grand final last year, Churchill have experienced a disappointing season and will look to the off-season to assess what went wrong in 2019.