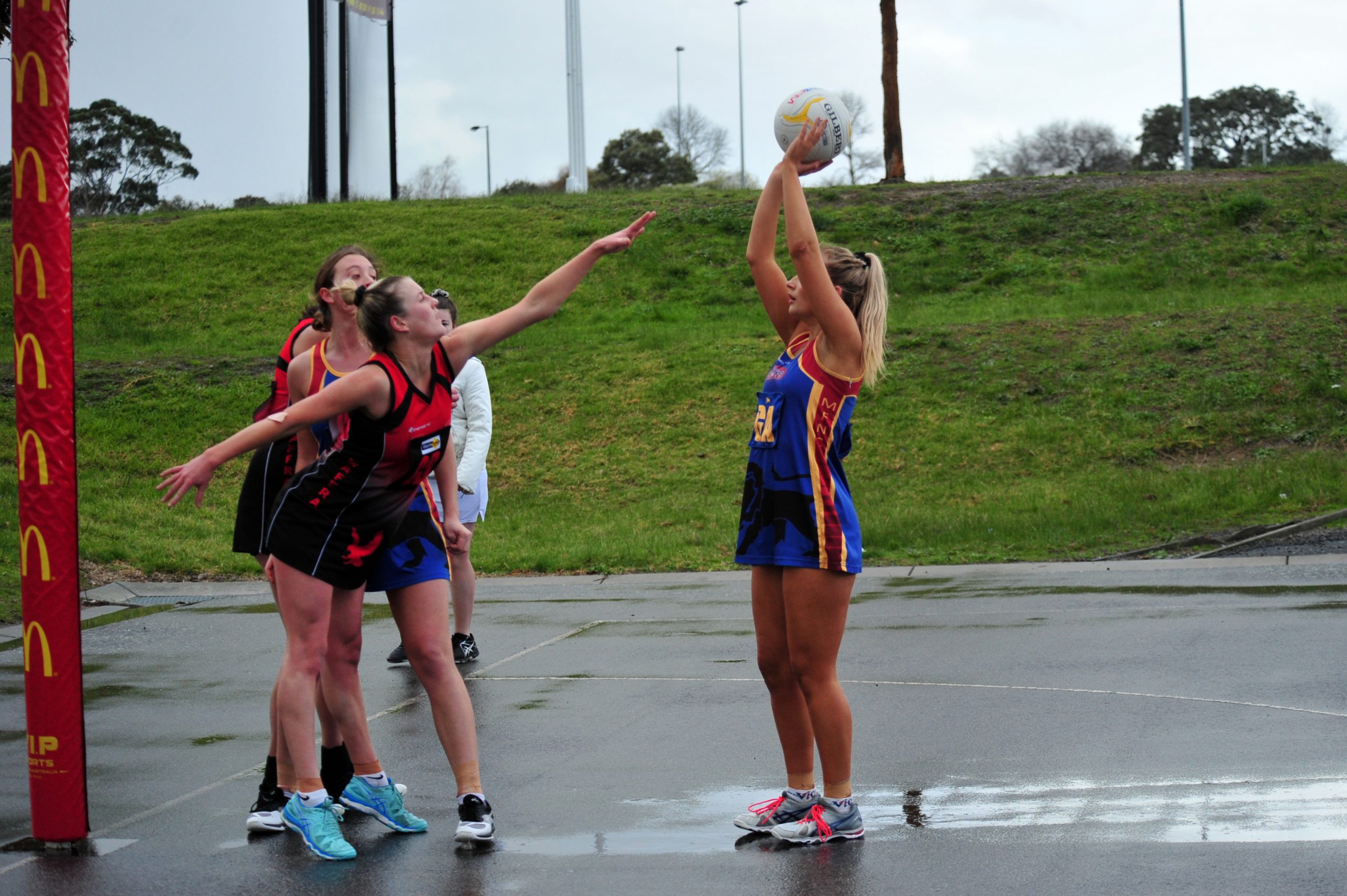 Kate Withers
NETBALL
GIPPSLAND LEAGUE
Moe kept their hopes of a top-three finish and double chance come finals with a clinical win over Maffra in round 16 action on Saturday.

Goal attack Georgia Moody more than held her own against league gun Montana Holmes who stepped into goal defence, shooting a mammoth 40 of her side's 55 goals in a standout performance.
As usual, shooter Bella Hodgson provided able support and used her height to advantage and converting the remaining 15 goals.
Faith Biddle and Abbey Pleydell did their bit at the other end for Maffra, slotting 21 and 20 goals each, respectively.
Lions defenders Shannon Freeman and Carly Mullen-Bianconi, however, had the wood over their opponents and served as key feeders through to the attacking end.
Freeman and Georgia Moody were among the best on court for Moe on the day, as was mid-courter and playing-coach Sammy Waters.
For Maffra, Emma Allman, Holmes and Sarah Luke were standout performers.
With two rounds to go in the home and away season Moe are assured a post-season berth and the chance to defend their 2018 title but the question remains whether they can secure the all-important double chance.
They sit in fourth spot after round 16 on 12 wins, matched with Warragul who hold third by half a game thanks to a draw with ladder leaders Morwell last weekend.
Maffra are just outside the five heading into this weekend with seven wins, one off the pace of Leongatha.
Moe travel to take on the Parrots this weekend while Maffra will also hit the road to take on Traralgon in a bid to keep their finals hopes afloat.
Traralgon v Warragul
THE battle of second and third lived up to the hype as powerhouses Traralgon and Warragul fought out a thriller with the Maroons snatching a seven-goal victory, hanging onto second spot in the process.
Defender Ramayer Gourley was instrumental in stemming the flow of goals at the Gulls' attacking end and was among the best for Traralgon on the day.
Kate French was also key through the mid-court and enjoyed a standout game, as did Saskia Eenjes.
For Warragul, Jaime Rollinson and Shae Kyle shared the scoring duties with 21 and 14 goals each, respectively.
The loss, while a minor blow for the Gulls, doesn't dent their standing in the top three where they sit half a game in front of Moe in fourth.
The Maroons host finals hopefuls Maffra this weekend while Warragul face a simpler task on paper in ninth-placed Bairnsdale.
Drouin v Morwell
LADDER leaders Morwell recovered from an anti-climatic draw with Warragul and bounced back with an emphatic victory over Drouin on Saturday.
In enemy territory the Tigers found their feet quickly, with shooter Claire Allison capitalising on the swift feed from the midcourt.
Allison was welcome company for Daisy Hill in the ring and shot 19 of her side's 58 goals while the lion's share fell to Hill with 26.
Lexi Bowe and Ellie Pollutro were also given a run in the ring and finished with nine and four goals, respectively.
Allison and Rachel Tatterson were among the best on court for Morwell while Kym Diston was best for the Hawks.
Morwell will face some stiff competition in second-placed Traralgon this weekend but will cruise into the clash with a game's breathing space separating them from the Maroons at the top end of the ladder.
Finals are not on the cards for seventh-placed Drouin who will travel to take on Maffra on Saturday.
Sale v Leongatha
LEONGATHA maintained their hold on the all-important fifth spot at the weekend with a win on the road over Sale.
The 20-goal victory ensures the Parrots a game's breathing room from Maffra in sixth spot.
Jess Edgar was among the best for Leongatha in the victory with 28 of her side's 51 goals while Maddie Kerr shot 17 and Hannah Flanders six.
Kayla Redpath and Kerr were also in fine form for the Parrots.
Leongatha host defending premiers Moe this weekend in round 17 action while Sale travel to take on Wonthaggi.
Bairnsdale v Wonthaggi
BAIRNSDALE out-muscled Wonthaggi in a battle of the cellar-dwellers at the weekend, 55 to 47.
Sally Deller netted 34 of the Redlegs' goals and was among the best, as was Abbey Sproule.