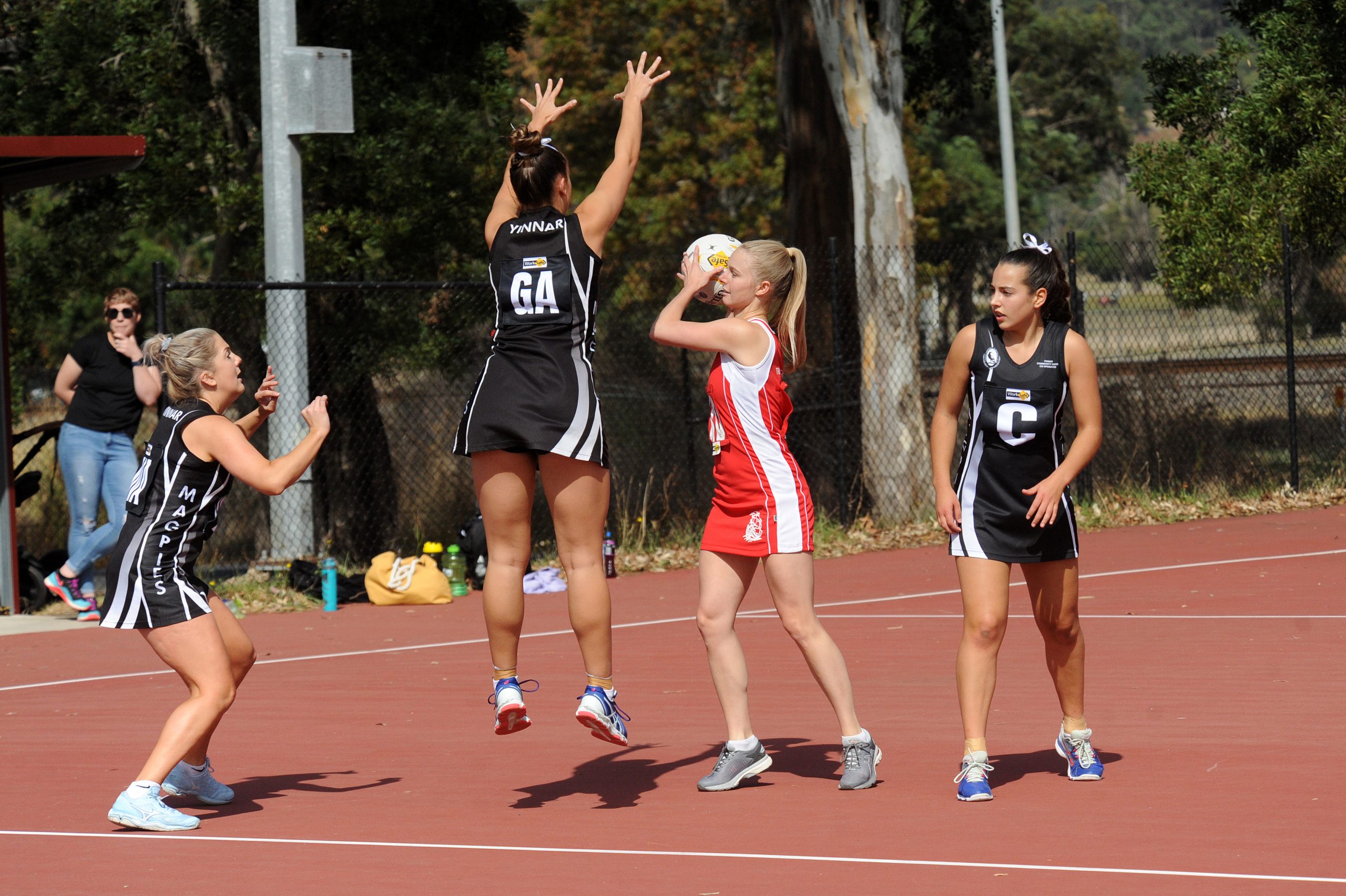 Kate Withers
NETBALL

MID GIPPSLAND

THE stage is set for an unmissable A grade grand final in the Mid Gippsland league as the season's top two finishers, Trafalgar and Yinnar, do battle for the 2019 flag on Saturday.

If both season-proper games are anything to go by then the decider this weekend is sure to be a game full of physicality and high-calibre play.

Magpies playing-coach Halie McColl said her charges seemed to "match-up pretty well" against the Bloods in what has become a healthy "ongoing rivalry".
"Trafalgar deal with the pressure really well so that's been something we've been working on ourselves," McColl said.
"From our games against them we've learnt they thrive off pressure and do really well with it and their crowd helps them out a lot so we've worked on staying calm and playing our game rather than getting panicked and caught up in it."
It has been 16 years since Yinnar last tasted A grade glory back in 2003 and McColl said Saturday was "a long time coming" for the side.
Recruitment has been at the forefront of the Magpies' surge up the ranks this season after a sixth-place finish in 2018, according to McColl.
"We had Courtney Risol and Jess Le Page come in and Hollie Bugeja come from B grade and we're pretty versatile this season," she said.
"Georgia Hutchinson also did her ACL in the premier league at the start of the year and she's been a godsend as a back-up coach on the sidelines for me."
When it comes to countering Trafalgar on court, McColl cited shooter Cassie Pearce as one to watch.
"Their mid court is also really fast and they've got some hunters in their defence so we need to be watching and keeping up our game to make sure we're keeping them at bay," she said,
"We're nervous but we're really excited and ready to get out there and give our best."
In a phenomenal feat the Bloods will be represented in five of the six netball grand finals being played on Saturday.
Trafalgar assistant coach Belinda Parise said her side's "fantastic rivalry" with Yinnar meant this weekend's grand final promised to be a cracker.
"We're expecting a very tough match given the history and it dates back even before this year," Parise said.
"They have a very fit and strong and talented team and we believe we do too."
Bec Farrell has come back into the side after injuring herself just prior to the 2017 grand final and a stint in B grade to bolster the Bloods and will have no shortage of support in fellow team of the year representatives Billie-Jo Malady and Cassie Pearce.
"We think they're very strong across the board as well, we need to play well in every area of the court to be competitive and have another strong match."

Grand finals at Morwell Recreation Reserve on SATURDAY

A GRADE | 2.30PM: Trafalgar v Yinnar

B GRADE | 1.15PM: Newborough v Trafalgar

C GRADE | NOON: Trafalgar v Yinnar

D GRADE | 10.45AM: Morwell East v Trafalgar

17 & UNDER | 10AM: Mirboo North v Trafalgar

15 & UNDER | 8.30AM: Mirboo North v YYN