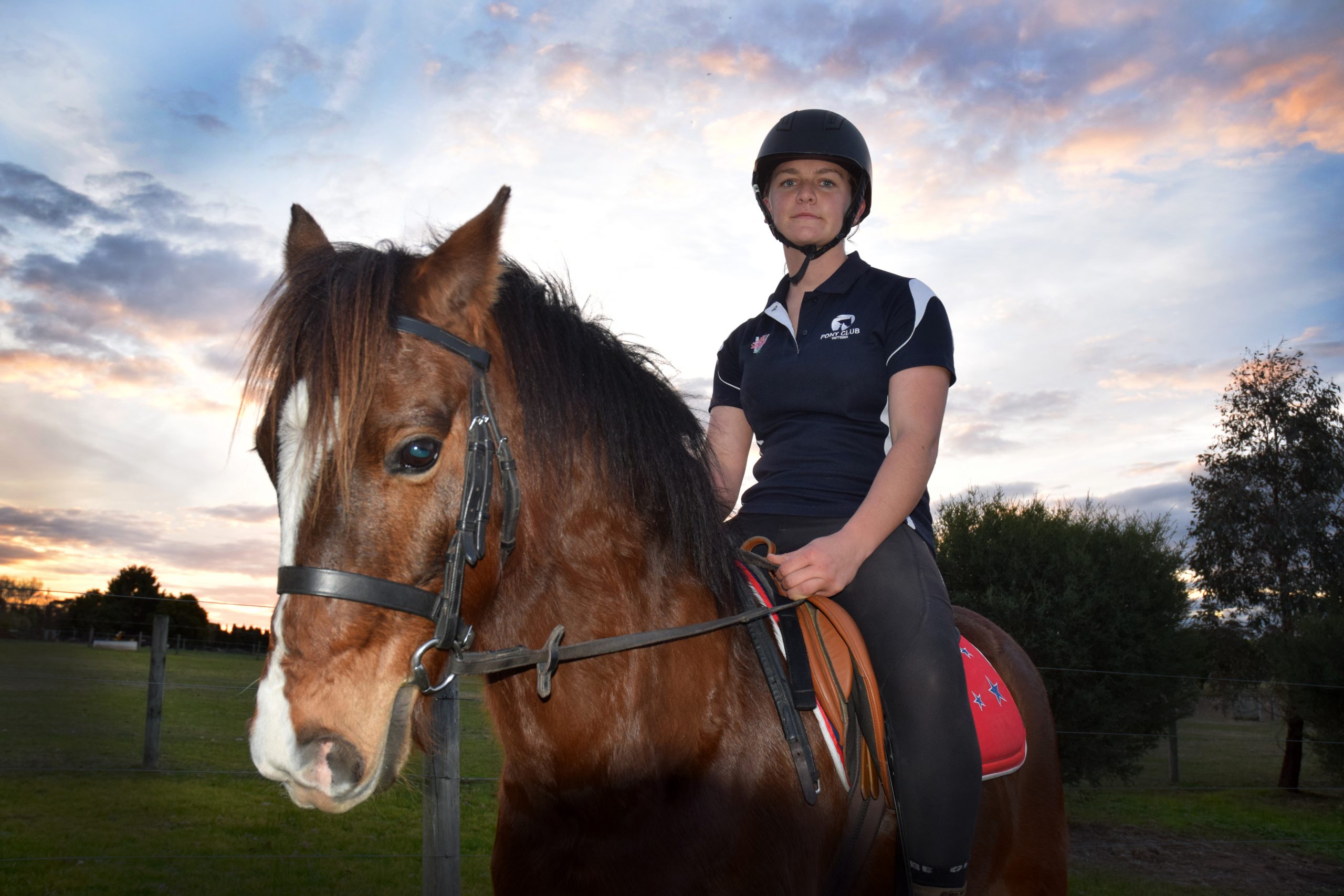 Kate Withers
Sixteen-year-old Grace Perkins has just touched down in Rosedale after the trip of a lifetime to the UK.

The rapidly rising mounted games rider spent a month abroad competing in the highly physical equestrian sport and representing Australia in a prestigious teams event.
Grace trains her own pony, Watt, but competes on borrowed ponies for some events and did so at last month's Mounted Games Teams Championships in the UK.
She said riding on unknown ponies was "challenging", however, that didn't stop the Australian under 17 superstars from pushing the rest of the world all the way.
Representative teams including Belgium, France, America, Scotland and Ireland went head-to-head with team Australia, most of them with the advantage of riding on familiar ponies.
"The ponies were quite competitive but it's about getting used to them because we've never ridden them before but all the other countries apart from New Zealand had their own horses," Grace said.
"I actually got to live there and was by myself for a month with a family I met on Facebook and they were lovely and I borrowed their horses.
"We were all really fortunate to get such good horses."
Grace is no stranger to the big stage and last year competed at the Prince Philip Games in England but admitted she was "a bit surprised" with her team's impressive finish this time around.
"We did all different kinds of races. We did four heats and a two-part final which each had seven races," she said.
"We pulled ourselves together in the finals and we were hoping to get into the A final but we had a bit of trouble with horses to begin with and made the B finals.
"But we were really rapt and we finished in eighth place."
Grace, who is in year 11 studying VCAL at Lavalla Catholic College, said her trip abroad wouldn't have been possible without the backing of her school.
"School was really good with me going overseas and they told me to make the most of it and enjoy the opportunity," she said.
"They've really helped me with keeping up with my studies as well."