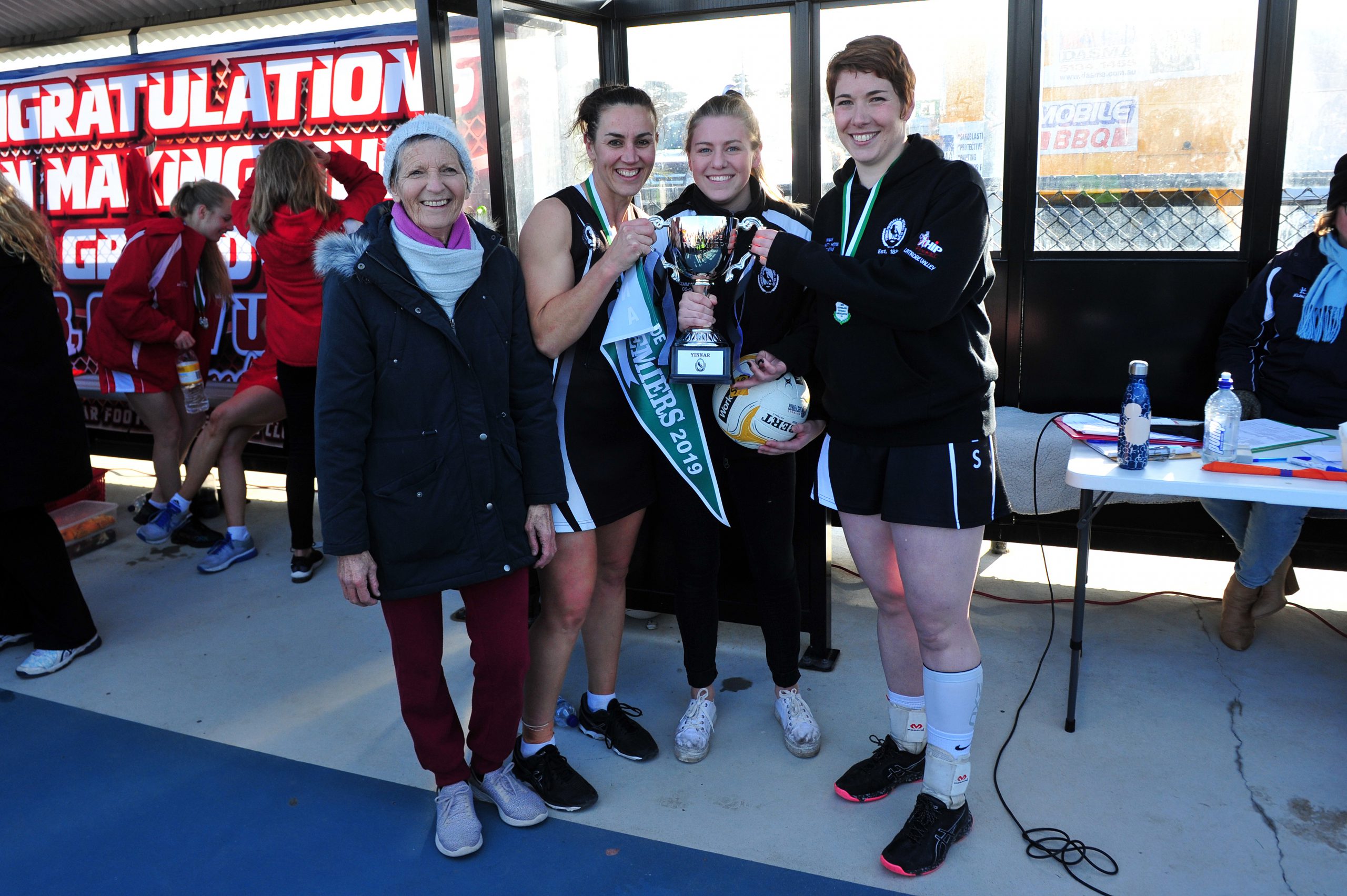 Kate Withers
Magpies coach Halie McColl knew Trafalgar – her side's new-found arch rivals – would come home strongly in Saturday's decider.

"Both times we've played them they've just come back, so we knew that would happen and they just deal with pressure really well," McColl said.
As a seven-goal lead at the last break was quickly cut back to three, however, a mantra the coach has instilled in her charges since pre-season came to mind.
"I say to the girls that fitness wins flags and I've been saying that all year," McColl said.
"We all do it. All the coaches run fitness and we do fitness sessions every week.
"I think it's helped, especially on the days when the weather isn't so good."
Another factor in the Pies' resurgence to the top of the ladder in 2019 after a sixth-placed finish last year was recruiting.
Courtney Risol played in Newborough's 2018 premiership and proved a huge coup, especially on Sunday, as did Jess Le Page who came into the side from Mirboo North.
"They were two really good recruits and Hollie Bugeja came up from B grade this year and has done a really good job," McColl said.
Balancing the team's stringent training and physical preparation is a healthy dose of humour which McColl said complemented their routine every week.
"The laughs and fun that we have as a team, my sister (Skye McDonald) is the joker of the team but it's really good because it brings us together.
"So it makes it really fun and that's what we've done, we've had fun while we're playing and it paid off."