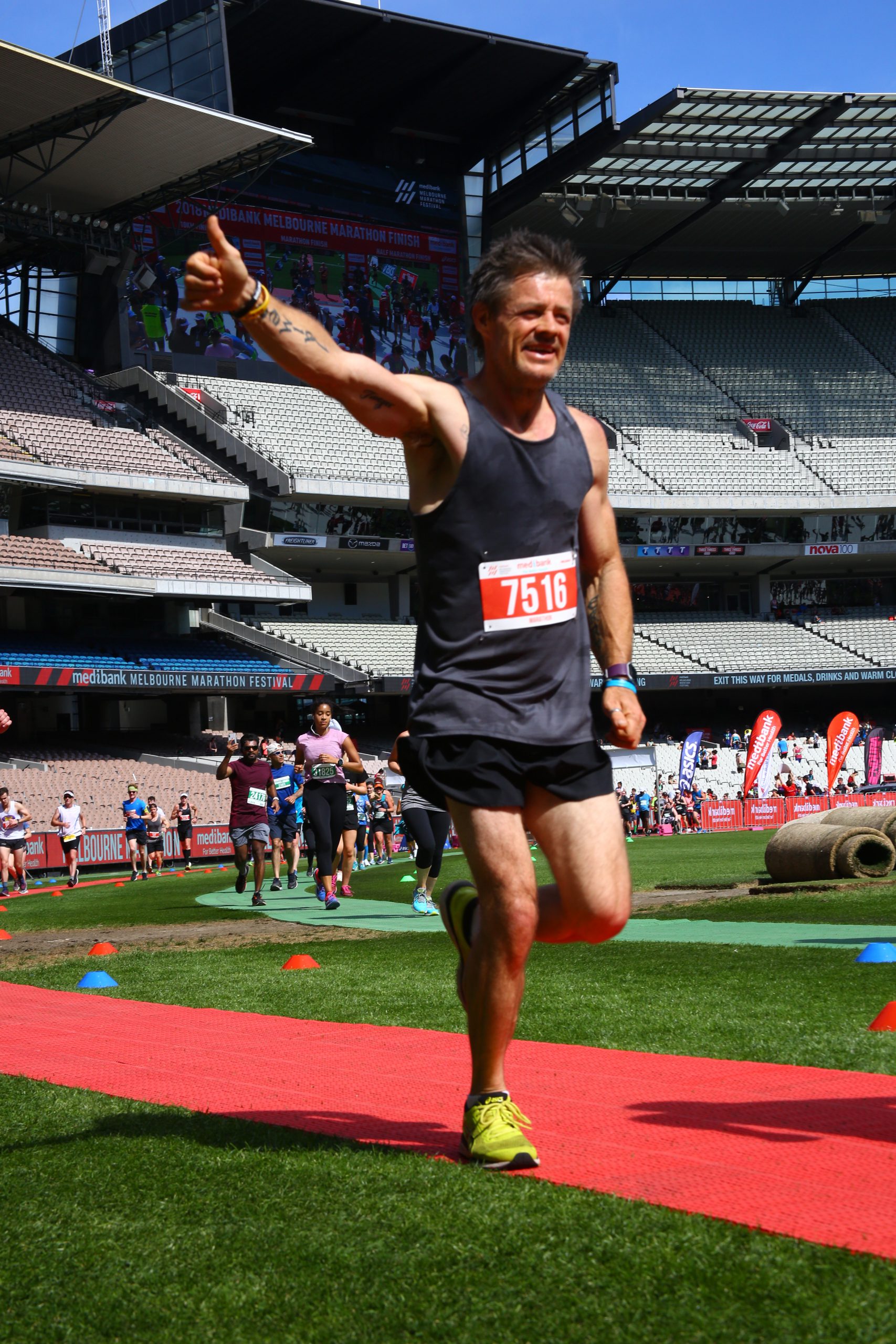 Dylan Arvela
Narracan runner Jason Rantall is ready to tackle the Melbourne Marathon on Sunday to raise funds and awareness of mental health.

Running has played a vital role in assisting Rantall, 46, overcome his own demons.
"Running has changed my life," Rantall said.
"I started running for mental health reasons and to assist me in creating healthy ways of managing it, instead of managing it with alcohol and cigarettes.
"I have taken several attempts on my life and have lived a life reliant on alcohol to medicate.
"I have now been alcohol free for 14 months and run mental health community groups with my wife to help others."
Rantall's first marathon was last year's Melbourne Marathon and he has since completed a number of lengthy runs including the Traralgon Marathon and the 60km Great Ocean Road Ultra Marathon.
Perhaps his most impressive feat was a run dubbed the 'Bipolar Warrior 10 in 10 4 Mental Health Run'.
"Just recently I finished 422km over 10 days to inspire others living with mental illness and to raise money and awareness for two charities close to my heart," he said.
"(They are) Mindful Aus, an organisation focussed on mental health and wellbeing, and Christmas On The Streets, who provide support to the homeless and those in poverty.
"I ran every step each day and successfully completed this massive task.
"I ran from the hospital I was born at in Kyabram on my 46th birthday and zig-zagged through all the towns I lived and grew up in, offloading a lot of baggage and keeping the good bits as I move into my new life."
Rantall will be one of more than 8500 expected runners in Australia's largest marathon and despite only completing his lengthy trek a month ago is confident he will be prepared.
"I'm very sore as I only finished the 10 in 10 on August 31, but I am determined to be ready to roll this weekend, as this event is very special to me," he said.
"I can't wait but my legs sure can."
If this article causes you or someone you know concern, phone beyondblue on 1300 224 636 or Lifeline Gippsland on 13 11 14.