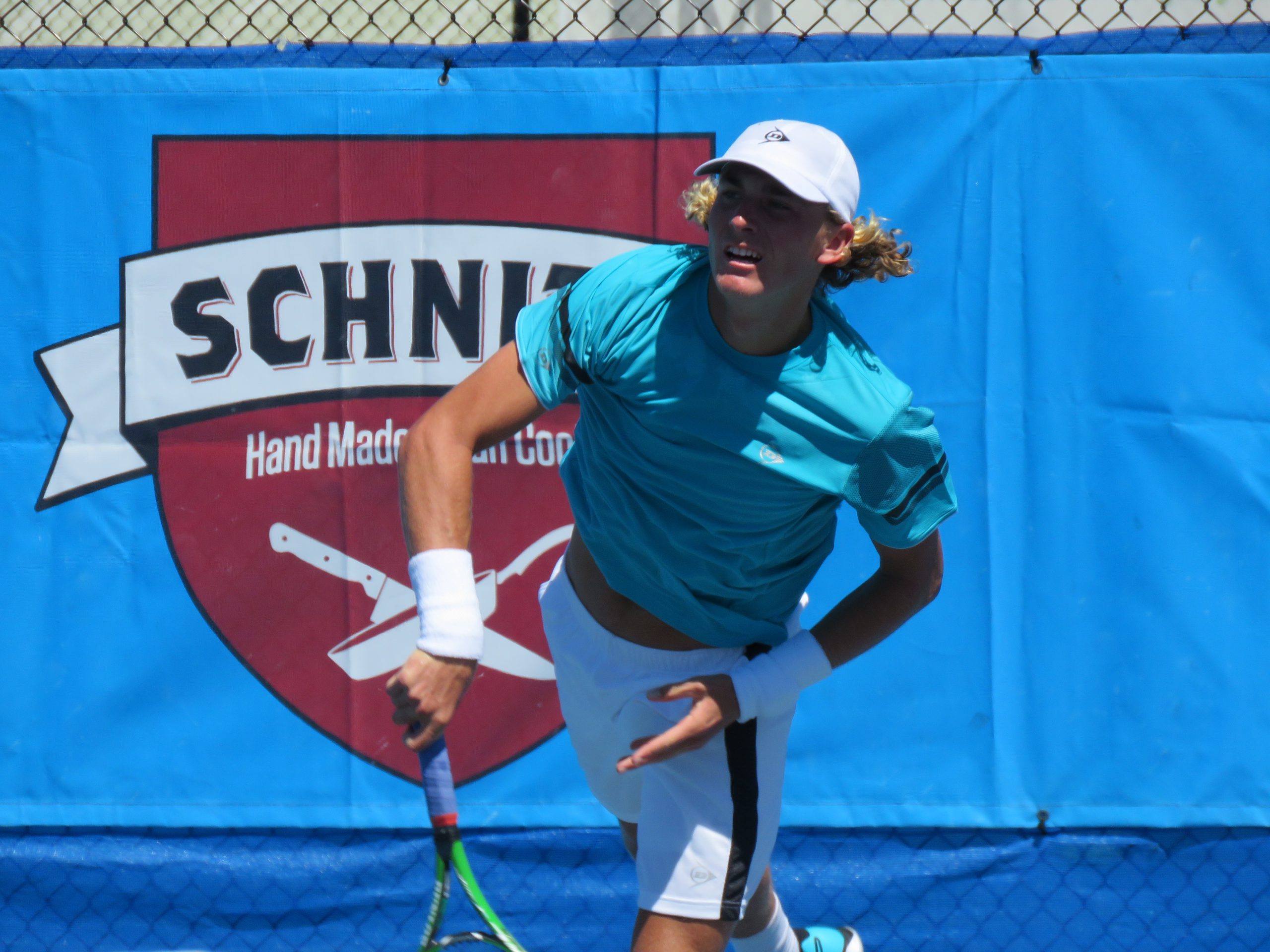 Dylan Arvela
Australian rising star Max Purcell was one to watch at the ATP Traralgon Challenger with the 21-year-old impressing in the singles and, along with Luke Saville, taking out the doubles.

Purcell went into the tournament as the ninth seed with an overall ranking of 229 and though still young, his experience showed in beating 18-year-old Aussie Dane Sweeny 7-5 6-2 after receiving a bye into the second round.
In the third round, Purcell had a tough battle with another local in Blake Mott who was returning to the sport after a two-year break.
Purcell needed three sets to overcome the 23-year-old who showed glimpses of the ability which had him on the precipice of the top 200.
The Sydneysider met his match in the quarter finals in the form of second seed Tatsuma Ito. Purcell had beaten the Tokyo-based Ito in Korea earlier this year but this time the Japanese came out on top winning the tie 7-5 6-1.
In the doubles, Purcell and Saville were the top seeds and they asserted their dominance in the first round beating Adam and Jason Taylor 6-3 6-1 before a walkover in the second round.
In the semi-finals, the duo downed another two Australians in Calum Puttergill and Brandon Walkin 6-2 6-4 which set up a final against Aussie Scott Puodziunas and his British partner Brydan Klein in a replay of last year's semi final which Purcell and Saville won 6-7 7-5 10-8. It was a similar story this time around with Purcell and Saville seizing the title on the back of a 6-7 6-3 10-4 win.
The former junior Australian Open semi-finalist said he loved being able to compete on home soil.
"It helps that we get to start and finish the year in Australia," he explained.
"It is kind of a relief, last week was my last overseas and I am able to come back here knowing I don't have another big flight to get home.
"I really enjoy it and we're more used to the conditions, especially if it is windy which is when the overseas guy sometimes struggle.
"We really embrace the amount of support we get around Australia so that is generally why you see a lot of Aussies doing well here – like Jordan Thompson winning here last year."
It is was the third time Purcell competed in Traralgon at a senior level and he said he loves returning to the venue.
"Since juniors it has got a lot better with a new deck, new grounds, a new viewing area and these two main courts used to be a car park," he said.
"I liked it when I have played here before, I like it because it has a bit more of that home feel.
"You've got the older guys who play club tennis come out and support us, you don't really get that at some other events so I enjoy playing in front of a bit of a crowd."
Purcell wraps up 2019 at the Playford Tennis International in Adelaide, he hopes a positive showing there will help him towards a career-high ranking ahead of January's Australian Open.
"I have this tournament and then one more before I call it quits for the year as far as tournaments," Purcell said.
"I have been [ranked] 208, so I am really looking to improve on that.
"The next step would be top 200 and a win here and a win there would put me close to my career best which would be a great way to finish the year off."