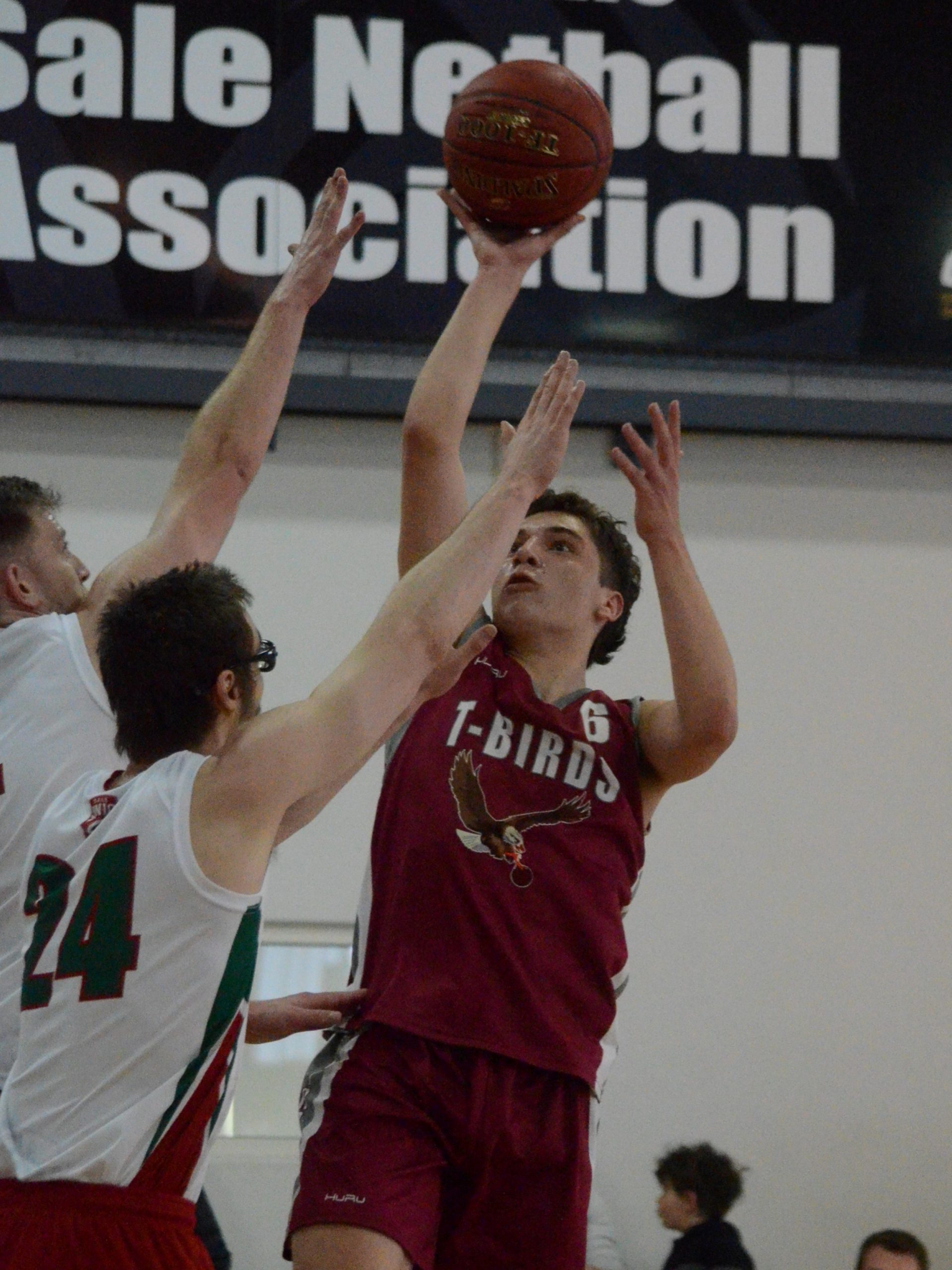 Dylan Arvela
Churchill picked up its first win of the season after four straight defeats.
The Blue Devils did it in superb fashion, thumping Lakes Entrance 106-60 at the Latrobe Leisure Centre.
The hosts had a 15-point lead at the main break before pummelling the Pelicans with 63 second-half points. Jeremy Sheers top scored for the Blue Devils with 25 points – 12 of which came through three-pointers. Jack Chapman was also solid from outside the three-point line, sinking three on his way to a 17-point game.
Pelican James Russell had a game-high 32 points which included six three-pointers.
Churchill remain in seventh position ahead of a home match against the fifth-placed Sale Sonics on Saturday.
Traralgon's perfect start to the season came crashing apart with back-to-back defeats in round three. The T-Birds went down 90-72 at the Cameron Sporting Complex in Maffra on Saturday night before Warragul got the better of Cameron Watson's side at the Traralgon Sports Stadium to the tune of 31 points.
Trent Everett (23), Luis D'Angelo (18) and Brad Watson (15) all kept the T-Birds in the hunt against the Eagles. Traralgon were down 61-57 at the third change before the home side took control of the match to run out 18-point winners with Sam Whelan netting 29 points.
D'Angelo scored another 27 points on Sunday, but it couldn't get his side close to the Warriors who dominated the second half. Warragul had four players scored 15 or more points with Jarryd Moss leading the side with 25.
Traralgon drop a spot to fourth on the back of the rough weekend. The T-Birds meet Latrobe Valley rivals Moe on Saturday night before backing up away to Korumburra. The Meteors, who had round three off, back up the Traralgon tie with a trip east to play the Pelicans.