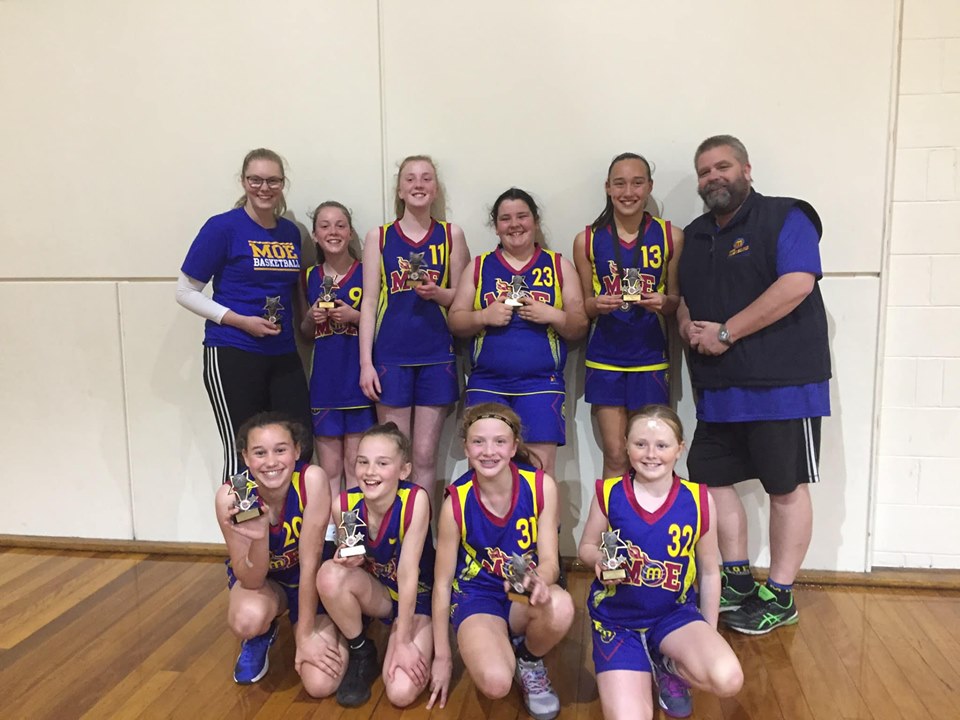 Dylan Arvela
Junior basketballers from across the state descended on Korumburra last weekend for the Wildcats Junior Tournament which featured 17 competitions from under-10s through to under-19s.
A total of 25 teams from the Latrobe Valley competed at the competition with 14 sides reaching the final and nine finishing as overall winners.
There were two all-Latrobe Valley finals with both being contested between Traralgon and Moe. In the under-12 Boys A, Traralgon won 48-29 while in the under-14 Girls A, the Meteors got up 43-39.
The T-Birds featured in eight finals winning two, including the under-10 Girls A with the T-Birds beating Frankston 7-4.
Local finalists: Under-10 Boys A Maffra 20 Traralgon 11, Under-10 Boys B Churchill 16 Phillip Island 15, Under-10 Girls A Traralgon 7 Frankston 4, Under-12 Boys A Traralgon 38 Moe 29, Under-12 Girls B Churchill 26 Phillip Island 21, Under-14 Boys B Churchill 17 Poowong 18, Under-14 Girls A Traralgon 39 Moe 43, Under-14 Girls B Foster 26 Churchill 19, Under-16 Boys A Traralgon 34 Wonthaggi 35, Under-16 Boys B Warragul 44 Traralgon 31, Under-16 Girls B Morwell Magic 26 Phillip Island 19, Under-19 Boys Traralgon 28 Korumburra 34, Under-19 Girls Traralgon 27 Korumburra 43.