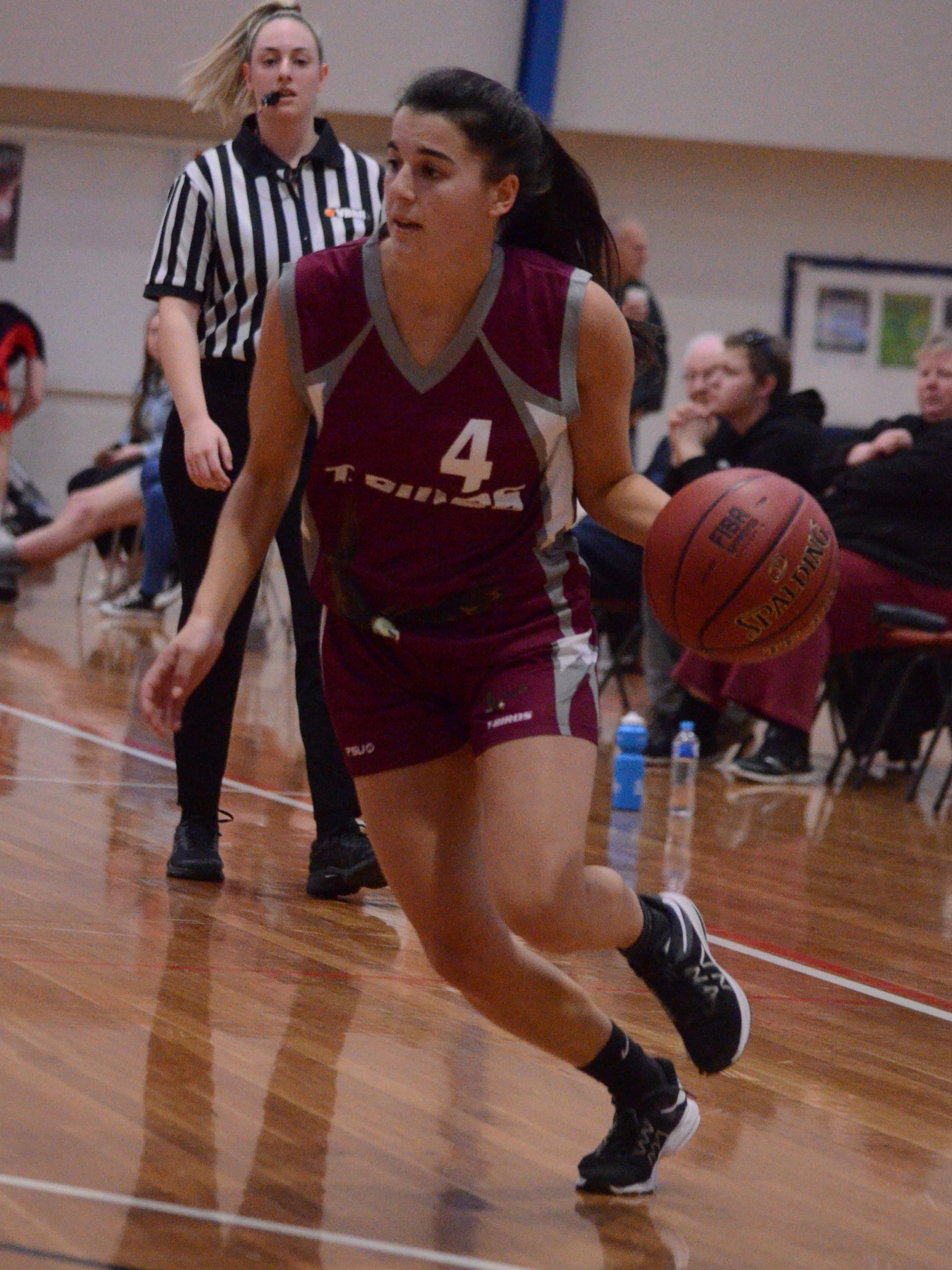 Dylan Arvela
It was a mixed weekend for the Traralgon T-Birds with the side recording a win and a loss in Round 3 of the women's Country Basketball League Gippsland Conference.

The T-Birds travelled to Cameron Sporting Complex in Maffra on Saturday evening with Grant Little's side suffering a three-point defeat. Traralgon trailed by a minute margin for most of the match with the widest gap between the two sides in the final quarter being just six points.
Samantha Labros notched up 26 points including four from beyond the three-point line while Emma White marked up well against opposition tall Maddison Wild.
The following day, Traralgon welcomed Warragul to the Sports Stadium, sending the Warriors back with on the end of a 64-51 defeat. Labros was again in superb touch with another 26-point game with another four three-pointers. Joanna Watson was also a valuable contributor with 16 points.
"We were pretty happy with Saturday even though we lost," Little said.
"We were a bit down on numbers and experience with a few players unable to play due to other commitments.
"We put out a young side which competed really well and I think the girls went better than even they expected."
Little praised Labros for her top showings which takes her to a league-high 97 points for the season.
"She has been on fire," he said.
"I didn't coach the side on the Sunday but apparently she was just as good on Sunday as she was on Saturday. She works really hard on her all round game, including her defence, and she gets the rewards for it."
Traralgon face off against Latrobe Valley rivals Moe at home on Saturday night with the Meteors coming into the top of the table clash on the back of a weekend off.
Little said the match will be a great opportunity for his side to get a more accurate gauge of their season before heading to bottom-placed Korumburra the following day.
"Saturday will be a really big test," Little said.
"We haven't played Moe yet, but they are a talented side and it should be a good game to see where we are really as.
"Saying that, Sunday will also be hard. It's always tough going down to Korumburra, they have had players coming in and out but if they are at full strength they will be hard to beat.
Moe will also back up on Sunday with Matt Demczuk's outfit heading to Sale to play the Sonics.