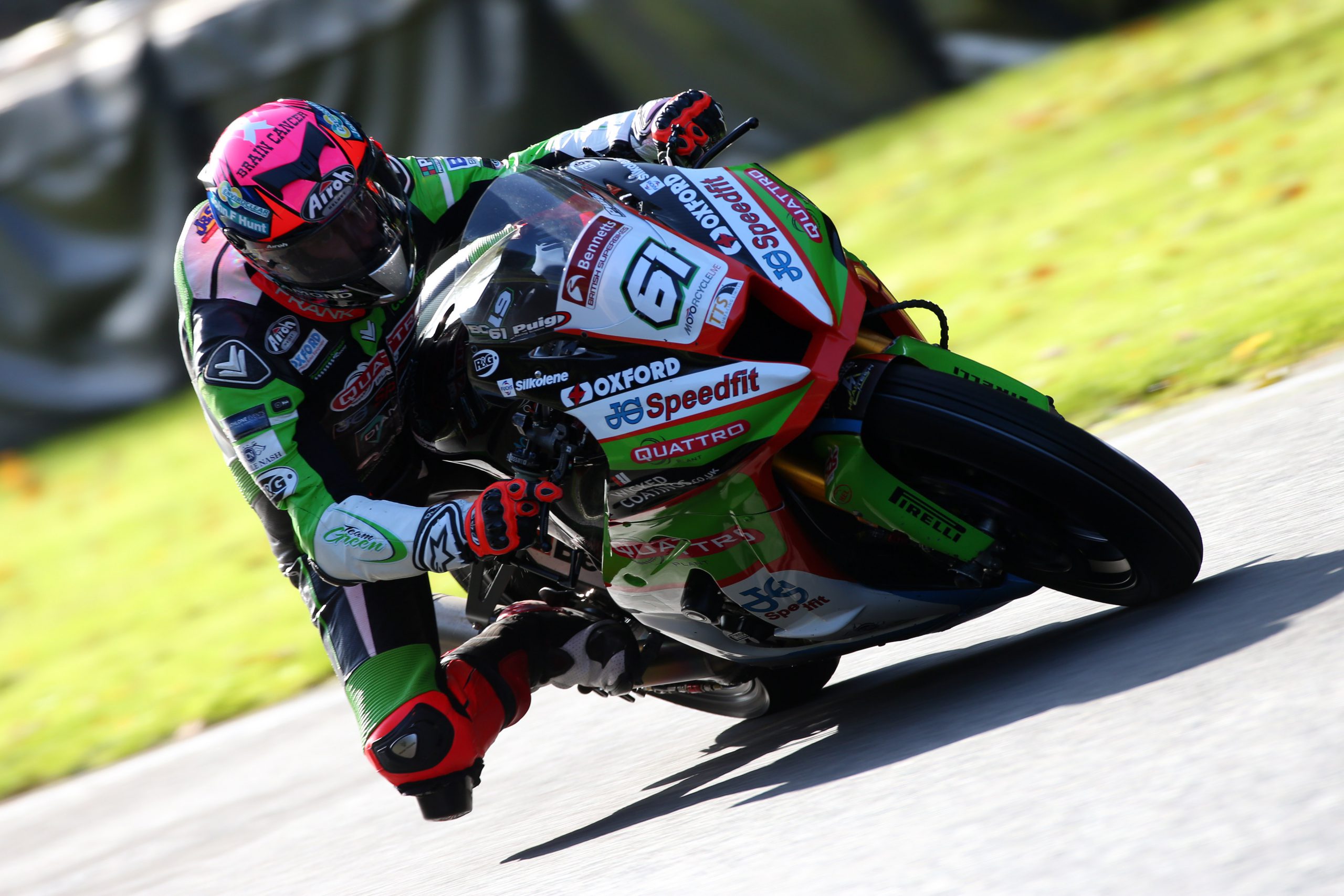 The final round of the 2019 Bennetts British Superbike Championship this weekend ended in a frustrating fashion for Glengarry's Ben Currie.

Practice and qualifying at the Kent venue saw a variety of conditions with the damp weather seeing Currie excel, setting the quickest time on the Kawasaki ZX-10RR in the third free practice session on Saturday morning.
However, by the time qualifying took place a few hours later, the Grand Prix circuit was dry all the way round with lap times almost ten seconds quicker.
A time of 1m27.402s put Currie in 14th place with team-mate Hector Barbera back in 27th as he again found the undulating circuit tough to master.
The first of the three races took place later that afternoon although the initial start was red-flagged after seven laps due to a three-bike crash.
The restart, held over 12 laps, saw Currie run inside the points for much of the race, but he was pushed back in the closing stages and he crossed the line in 16th place with Hector claiming 20th.
The duo were both looking to improve in Sunday's races but the first 20-lap encounter ended early for Ben as he was forced to retire at the end of the first lap.
Sunday's third and final race of the weekend and season, saw Currie again forced to retire, this time on the 12th lap when his knee slider took off, which severely limited him on the bike.
"It's been such a bad end to the season," Currie said.
"We were going so well in practice and I even managed to top the time sheets. I thought we would end the season with our best results of the year so far, but it just wasn't meant to be here.
"I had a mechanical problem in the first two races then another problem in the final race and I'm just gutted we couldn't end it well.
"I know the boys should be very proud with what we have achieved; it's not been easy, but they have all worked so hard and I'd like to thank them for that. I wish them all the best for the future."