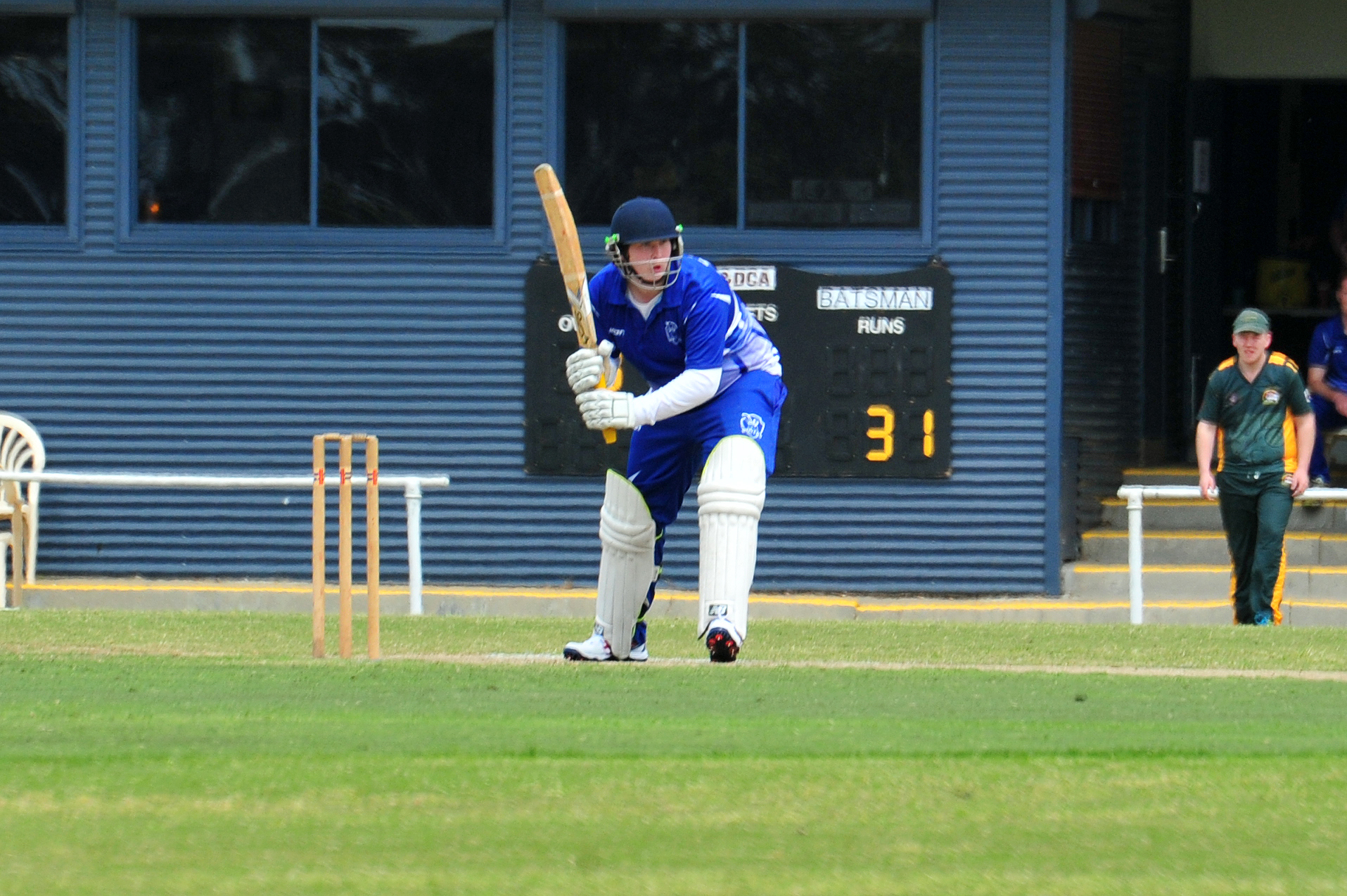 Dylan Arvela
CRICKET

TDCA
Round 4 is upon us and after a sweltering week of beautiful weather the forecasters have again predicted a wet Saturday as no doubt the cricketing gods are laughing down upon us.

With Imperials making history last weekend by being the first team to win a TDCA match using the Duckworth-Lewis system it should mean that all teams in all grades will hang around a little longer this week if the weather isn't great to try and push for those crucial premiership points.

Glengarry v Imperials

The match of the round has Glengarry hosting Imperials at Fred King Oval and it's certainly set up for a great contest as the Magpies are nearly back to full strength while Imperials are flying high and looking to maintain their top two position on the ladder.
The Sri Lankans have now settled in for Glengarry and have adapted their lines and lengths to suit the Australian conditions.
With both of them now looking the goods and Frank Marks back in the team, the Magpies will be aiming to get that first win for the season.
Imperials jumped into second spot on the ladder after persisting during a wet day's play last weekend to get the win.
The stars are shining for Imperials as Nat Campbell and Brett Chapman look like they may have recaptured their form from two seasons ago which found them both on top of the season leaderboards for bowling and batting.

If last season's final over thriller is anything to judge this match by then no doubt the attendees at this week's match will be in for a treat with some great cricket and some great cricketers sure to be on display.
Prediction: Glengarry have a great recent record against Imperials but if this season's form is anything to go by then Imps should go in favourite. Should be a tight tussle in an even money game.
Rovers v Ex Students

Duncan Cameron Park will play host to Rovers and Ex Students this weekend in a game which pits the upcoming young guns against (Rovers) against the seasoned superstars (Ex Students).
Rovers need to make a big splash this week and not by necessarily winning either.
A competitive effort against Ex Students can set up Rovers for a tilt at the finals but they will need to be on their game as Ex Students are good at applying pressure when it counts.
Jimmy Pryde has been a revelation with the new ball for Ex Students as the gun all-rounder is bowling brilliantly at the moment.
His aggressive style of spin bowling mixed with the perfect field positions set by captain Lee Stockdale creates a pressure cooker for opposition opening batsmen which is hard to get through.
Rovers young guns need to earn some respect from the highly regarded Ex Students team.
They will do this by making good runs against them so Justin Little, Tom Orpe or the Williams brothers need to stand tall to keep Rovers in the game.
Prediction: The Ex Students juggernaut will keep rolling on and win this comfortably.
Toongabbie v Gormandale

Gormandale will be out for redemption for last season's semi-final loss at the hands of Toongabbie this round and it just so happens it will be played at the same venue as well.
The Gormandale players who played in the match may still have PTSD from the game where their batsmen capitulated to fall an agonisingly 16 runs short of a grand final berth.
Toongabbie have a star bowling attack and will cause Gormandale's top order all sorts of grief on the lively Roger Ries Oval wicket.
The Rams trio of star quicks in Scott and the Hughes brothers is about to be made into a quartet with Tom Shippen set to return from injury this week and come off the long run for the first time this season.
Gormandale also boast a brilliant pace bowling attack who will be just as lively on Toongabbie's deck.
Adam Brady returns refreshed from a holiday, while import Jamie King has bowled brilliantly without luck so far this season and a big haul is only just around the corner.
The game will come down to which side's pacemen does the most damage, so both bowling attacks need to be prepared and ready to charge in.
Prediction: Just like last season's semi-final the game will come down to the last few overs only this time Gormandale's lower order will get the job done.