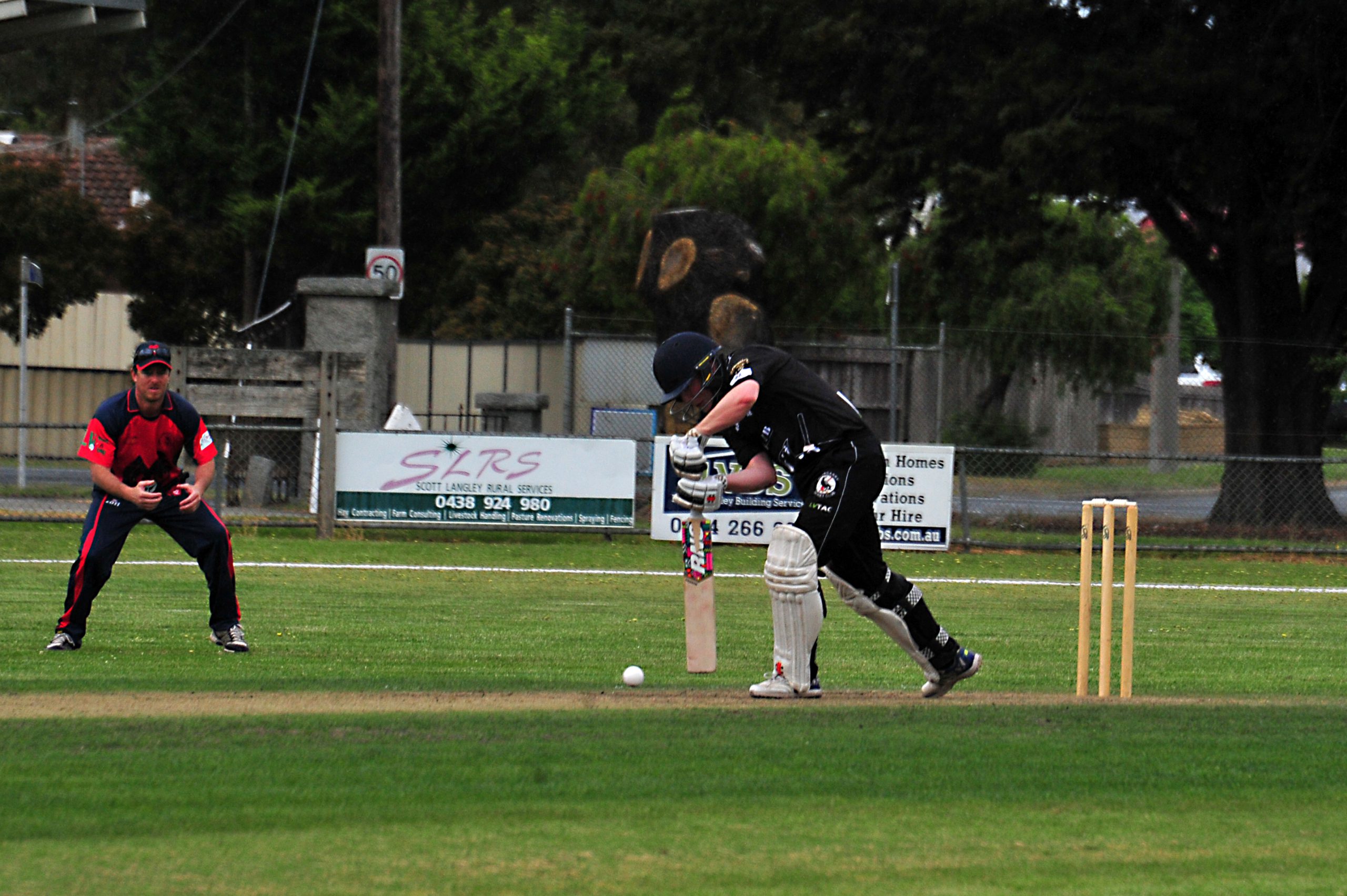 Dylan Arvela
The wet weather ruined another weekend of cricket with all matches eventually abandoned in the TDCA and LVDCL. In total, less than 60 overs of cricket was played across the top tiers of the two associations.

TDCA

All three matches got off to a start in the TDCA, with Glengarry against Imps lasting the longest before it was abandoned. In the 20 overs played, the Magpies knocked together 75 runs for the loss of a wicket with Frank Mark scoring 34 not out and brother Sam notching up 19.
Ex Students stormed out with 72 runs for two wickets from the first 11 overs against Rovers before rain forced an end to the match. Matt Dyke (24) and Jackson McMahon (19) were the two top scorers while Justin Little claimed one-for and the other wicket was a run out.
The final match was between Gormandale and Toongabbie with former being sent into bat. After 16 overs the Tigers were two down for 48 run with Chris Lehner on 17 not out. Matt Whitechurch and Connor Hughes had one scalp each.
Results: Glengarry 1/75 (F Marks 34*) drew Imperials (abandoned), Ex Students 2/72 (M Dyke 24) drew Rovers (abandoned), Gormandale 2/48 (C Lehner 17*) drew Toongabbie (abandoned)

LVDCL – Premier A Grade

CATS and Raiders got 10 overs in before the match was washed out. CATS had put together 28 runs for the loss of a wicket Tinashe Panyangara the main contributor with 19. Jack Howarth was the lone wickettaker for the Raiders.
Churchill batted 1.5 overs against Mirboo North before rains stopped play. The Cobras had put on 19 runs with Brendan Mason hitting seven with Steve Warr and extras both putting on six.
Morwell v Latrobe was abandoned before a ball was bowled.
Results: CATS 1/28 (T Panyangara 19) drew Raiders (abandoned), Churchill 0/19 drew Mirboo North (abandoned)
All matches in A Grade were abandoned before play began.