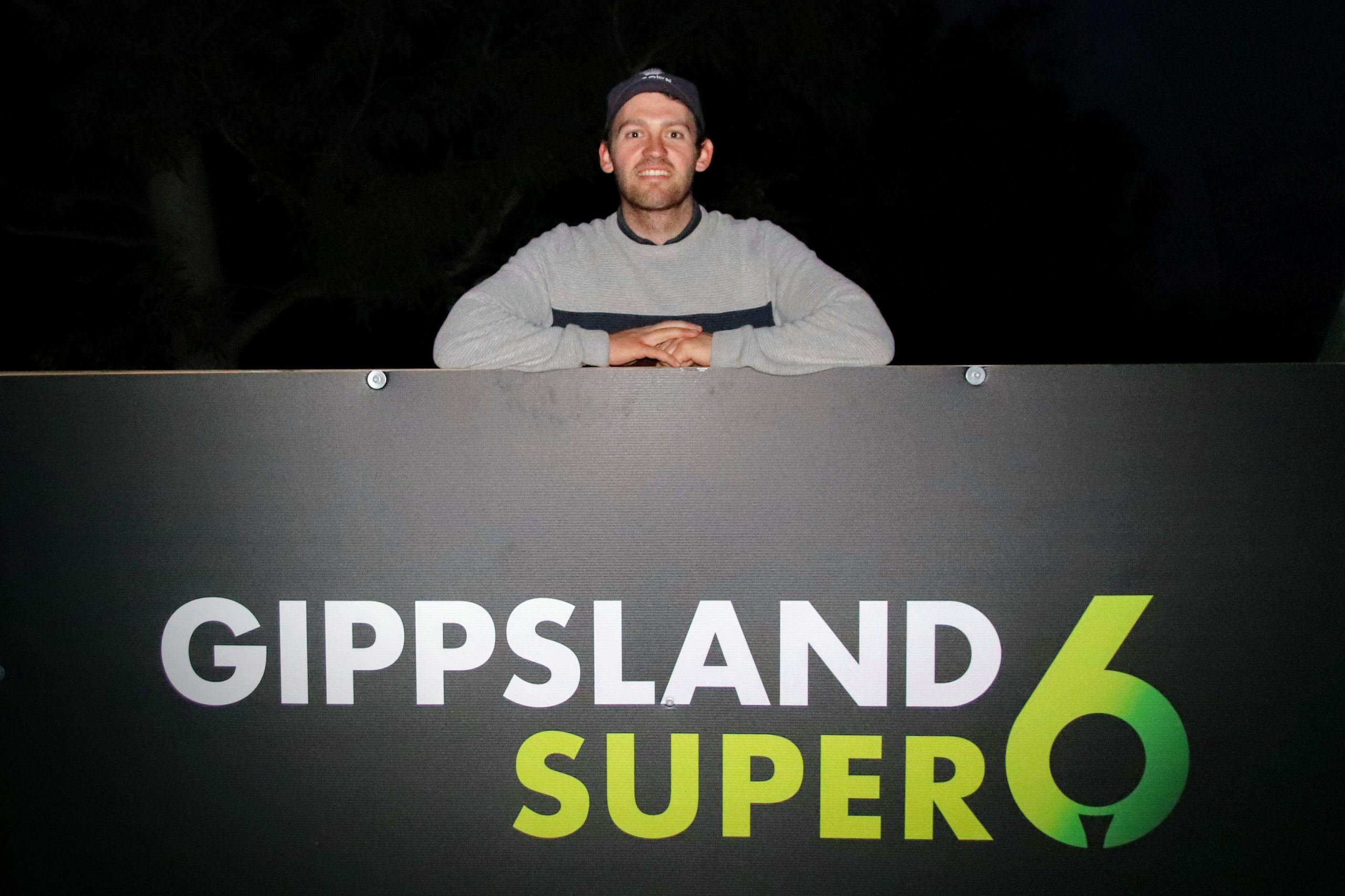 Dylan Arvela
Tom Power Horan has taken out the inaugural Gippsland Super 6 on a dramatic final Sunday at Yallourn Golf Club.

Power Horan was locked in a two-way battle with West Australian Brady Watt for the duration of the tournament before edging the contest in the final stages of the third round.
The 26-year-old hit bogeys at 11 and 13 which gave Watt the upper hand, however, Power Horan recovered in remarkable fashion to birdie the 15th before sinking a clutch 25-foot put on the 17th to move two shots clear.
The Melburnian held his nerve on the final hole to claim his first PGA Tour of Australasia tournament with 11-under-par, a stroke better off than Watt.
The win came after 54 holes rather than a fourth round of matchplay golf after the tournament was dogged by over 70mm of rain from the opening tee on Thursday which forced several lengthy suspensions in play.

For much of Sunday it looked as if only two rounds would be played. Power Horan led Watt by a stroke after the second round, however, it would not have been recognised as an official win had the tournament been cut at that stage. Fortunately for Power Horan, the third round began at 4pm with the Royal Melbourne member sinking his final putt just shy of 8pm.

Power Horan was stoked with the result and admitted he needed a bit of luck to get over the line.
"It was really great," he said.
"I think I was three ahead with nine to go and I made a few bad swings and lost a ball which was a bit unlucky. Once Brady picked up two shots on 11 it was pretty close, he played great, we both played well and it was a good contest from the get go."
"[The successful 25-foot putt on 17] is one of those ones, anytime you hole anything outside 15 feet it is always a little bit fortunate. I probably didn't hole a putt outside 15 feet all week so it was a nice time to hole one because two shots instead of one going into the last hole is a big deal and it turned out pivotal."
Power Horan said it was unfortunate the matchplay stage had to be scrapped, however, he didn't lay blame on anyone but the weather, adding how impressed he was with the course at Yallourn.
"I was really looking forward to [the matchplay]," Power Horan told The Express.

"I really like that matchplay contest but having said that, Brady and I were a bit ahead of everyone else so it did feel a little matchplay-like.
"I think it was still great, I didn't hear anyone complain about anything regarding the course even though it rained so much.
"It held up really nicely, it's a shame the green were a little bit flooded but they still rolled pretty nicely, the course was great and I can't believe how well it drained."
Power Horan started 2019 without a card on the PGA Tour of Australasia but success in Gippsland now sees him exempt into all Tour of Australasia events until the end of the 2020 season, including the Australian PGA Championship.
Power Horan also leaves Yallourn with the lion's share of the $125,000 prize purse as well as Official World Golf Ranking Points and a place in the NSW Open field later this month.
New Zealand's Ryan Chisnall battled through illness to finish in third place at 8-under par.
Back-to-back rounds of 68 saw James Marchesani record yet another strong finish at 7-under the card while an in-form Taylor Macdonald rounded out the top-five at six-under-par.

A number of big names featured in a tie for sixth place including Matthew Millar, Marcus Fraser, Campbell Rawson and Maverick Antcliff.
Tim Coffey was the best of the Gippsland golfers, hit seven-over-par through three rounds.
Danny Bullen and Mark Allen couldn't make the cut, with the local duo finished 12-over-par after two rounds.
Former AFL star Brendon Goddard found it tough, especially in the second round, finishing 13-over-par.
Yallourn Golf Club export Anthony Brown also struggled, hitting six-over-par through two rounds. He will take some solace knowing he finished tied with former US Open winner Geoff Ogilvy who won't have fond memories of the course.
The unsung heroes of the weekend were the Yallourn Golf Club staff who worked overtime to ensure the tournament reached its climax. Mark Burton is the club's superintendent, he said the hard-working volunteers were key to the course's success.

"My volunteers are fantastic," he said.
"Everything is a team effort, without them we wouldn't have the course we do. They guys I've got are great.
"We have three or four come out to help four days a week and they play on it on a Wednesday so it's good that they get to enjoy their hard work.

"I am very proud of this golf club. Our volunteers are second to none and that's what makes our golf club as good as it is."

Burton confessed he wasn't confident three rounds would be played but his staff pulled out all the stops to get the tournament to a conclusion
"We are very lucky we got through," Burton said.
"We did a lot of work while the pros had to wait in the clubhouse.
"We were squiggying the water off, rolling the water off and even mowing the water off in some cases.
"We had 70mm over the tournament and the Saturday before we had another 20mm or so. With over four inches, I thought we did everything we could."
Final leaderboard

1. Tom Power Horan (VIC) -11

2. Brady Watt (WA) -10

3. Ryan Chisnall (NZL) -8
4. James Marchesani (VIC) -7

5. Taylor Macdonald (QLD) -6
T6. Matthew Miller (ACT) -4

T6. Marcus Fraser (VIC) -4

T6. Campbell Rawson (NZL) -4
T6. Maverick Antcliff (QLD) -4
T10. Dale Brandt-Richards (NSW) -3

T10. Hayden Hopewell (a) (WA) -3
T47. Tim Coffey (a) (VIC) +7
CUT
T66. Anthony Brown (VIC) +6
T66. Geoff Ogilvy (VIC) +6
T100. Danny Bullen (a) (VIC) +12
T100. Mark Allen (a) (VIC) +12
T105. Brendon Goddard (a) (VIC) +13