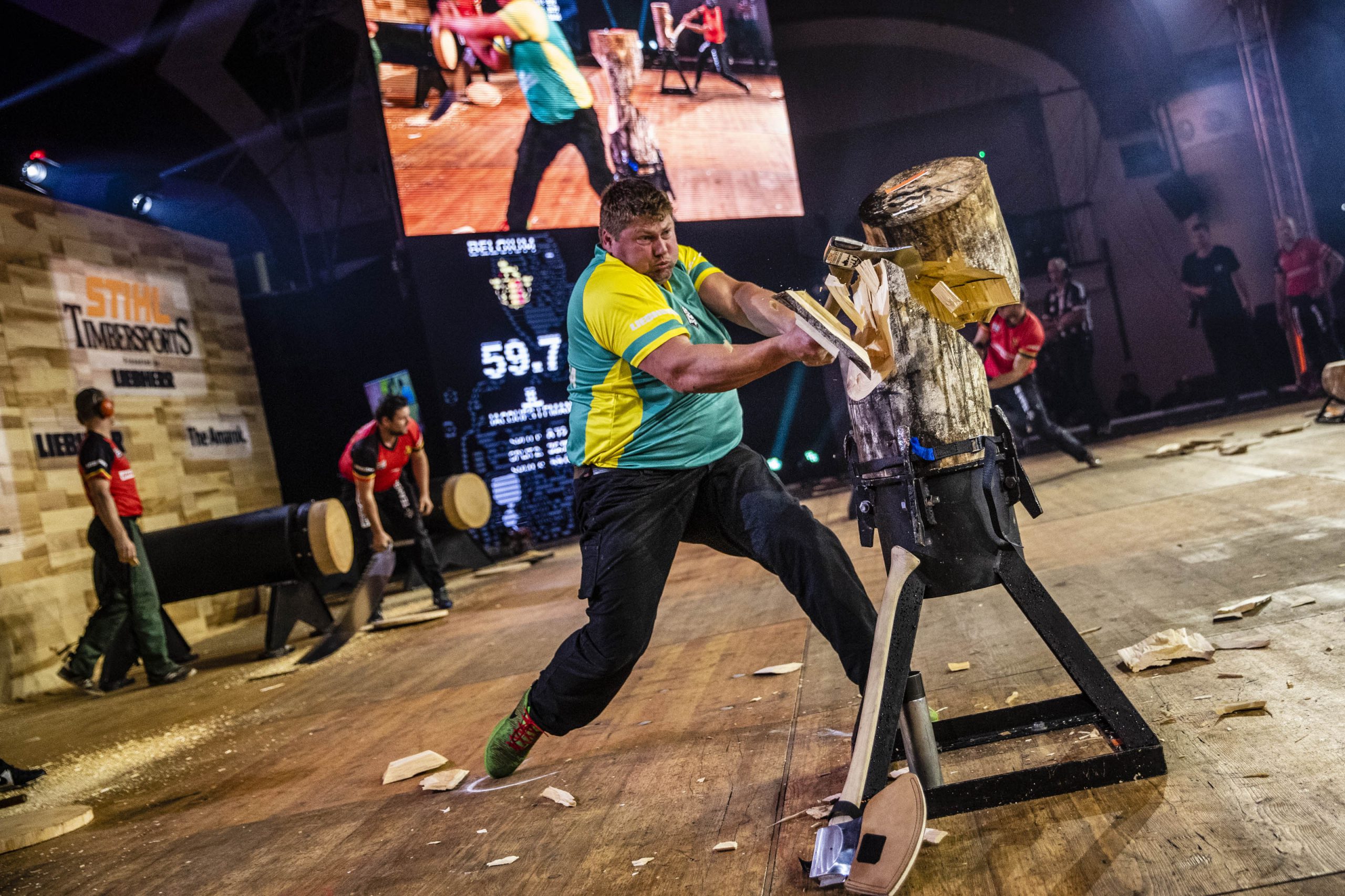 Toongabbie's Glen Gilliam helped the Australian Chopperoos make history in Prague earlier this month, beating Trans-Tasman rivals New Zealand in a thrilling final to win the nation's sixth Stihl Timbersports World Championships.

The tournament success cements the team as one of Australia's most successful of all time.
The winning moment was a sight for saw eyes for Australian fans who travelled to the Czech Republic or watch online, with the Chopperoos securing back-to-back world titles after taking home gold in Liverpool last year.
Led by captain Brad De Losa, Australia came out on top of 20 competing countries, including Canada, New Zealand, Poland and the US, in a team relay across four thrilling axe and saw disciplines.
In the early rounds against Belgium and Canada, the Chopperoos struggled to find their World Champion form of last year, with the team from New Zealand consistently posting faster times throughout the night.
However, the Chopperoos kicked into second gear during the semi-final matchup with Poland when they set the fastest relay time of the evening at just 48.50 seconds, securing a coveted spot in the top two.
In the final, Laurence O'Toole (Vic) sawed exceptionally in the Stocksaw before Brayden Meyer (Vic) opened up the lead in the Underhand Chop, giving five-time world title-winning captain Brad De Losa (NSW) a two-second margin going into the Single Buck.
De Losa was chased down by New Zealand's Kahu Wooley, to leave Mitch Argent (Qld) in a showdown on the Standing Block Chop with Shane Jordan for the world title. Argent once again showed why he's the best
Standing Block cutter in the world, finishing a full two seconds ahead of New Zealand and bringing the title back to Australia for the sixth time in eight years.

"It was pretty hard in the early rounds, but we dug deep and came out on top in the final," De Losa said.
"It's a great team, we've got a really good passion to win – it's a great rivalry with New Zealand and it's always a little bit sweeter to win against them."
The Stihl Timbersports is an international extreme sports competition series which sees the world's best logger sports athletes compete against each other and the clock across heart-racing disciplines back on tradition logging skills.
The success for Australia was made even greater with Meyer taking out the individual world championship the following day.
Final Rankings – Team Relay: 1. Australia, 2. New Zealand, 3. USA, 4. Poland, 5. Czech Republic