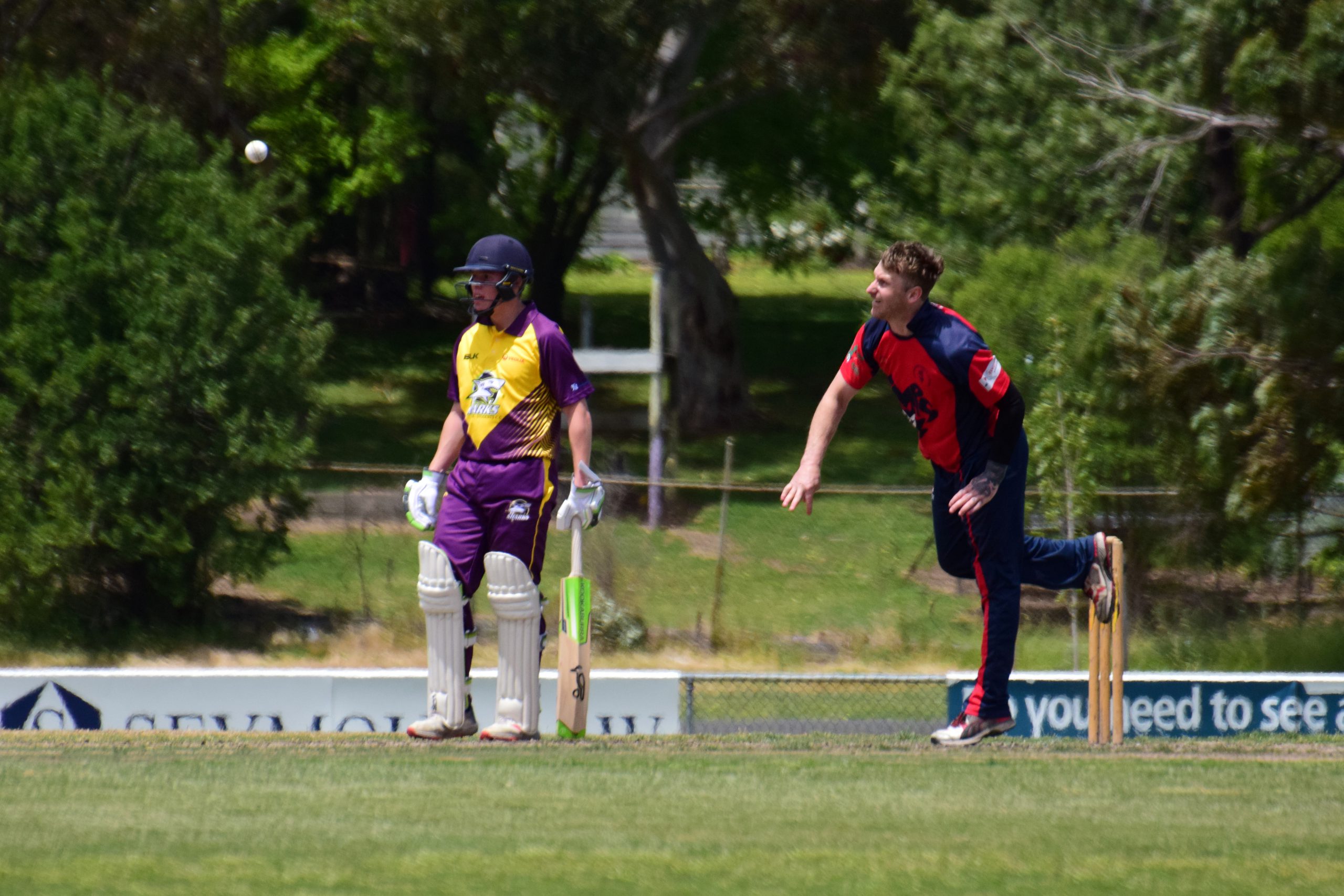 The TDCA was able to get a full round of play in after a frustrating few weeks.

An interesting Round 7 sets up an intriguing set of matches this weekend including Glengarry's trip to Toongabbie.
Toongabbie v Glengarry

The match of the rounds pits rivals Toongabbie and Glengarry against each other in a game which is crucial for both teams' finals chances.

Toongabbie are sitting at the bottom of the ladder which at the start of the season would have been the most ridiculous thought imaginable.
The Rams have added some really good cricketers into their line-up this season, but it looks like captain Rob Wheildon is struggling at the moment to find out the best way to use all the talent to their full effect.
Highly-regarded recruit Mitch Floyd has sustained a recent injury which meant he was unable to grip the ball properly against Rovers as he bowled 22 wides in his three overs.
This injury may pave a way for Daniel Barry to come in from B Grade after making 50 last week.
Glengarry have won two matches in a row and look to be gaining great momentum.
Hamish Busk was finally able to show his talents making a very good 49 on a difficult batting wicket last week, while underrated medium pacer James Porter has eight wickets from his last three matches and is adding great variety to Glengarry's attack.
Prediction: The Roger Ries fortress may no longer exist as Toongabbie have lost both home games so far this season. With this in mind and Glengarry improving each week the Magpies are surely in the box seat to claim three wins in a row.
Gormandale v Ex Students

Gormandale play host to Ex Students at the magnificent Stoddart Oval this week.
Gormandale have been in the fight every game and now as they add more batting depth to their list the Tigers are playing some very good cricket.
Matt Hibbs has been exceptional this season, as he currently sit second on the batting aggregate list and top of the batting averages.
Hibbs will be a key figure in the result this weekend.
Ex Students are undefeated and will be looking forward to playing on the batsmen friendly wicket.
All the big names have contributed so far this season and with their whole list capable of big runs Gormandale need to be on top of their game this week.
Prediction: Ex Students are just too powerful across the board.
Rovers v Imperials

A revved-up Rovers will face Imperials at Duncan Cameron Park in the final game of Round 8 holding no fears after their incredible victory last week.

The young side may have some selection issues though due to the Marist Carnival being played, but with Dean Gillard back and making runs there is no reason why Rovers couldn't beat the second-placed Imps.
Jack Lynch has also bounced back in to form claiming a five-for last weekend.
The quick will be confident and raring to go this round so Imps batsmen must be prepared.
Ryan Morley has been huge this season as his traditional style of batting has him sitting on top of the run scorers.
The young opener is enjoying the fact he doesn't have to play on bowler-friendly Catterick and is filling his boots while he can.
Morley can't do it all on his own however, so the like of Brett Chapman, Nick Smith and David Pryde need to begin converting their starts into scores of substance.
Prediction: Imperials are coming off a loss and Rovers are coming off a huge win and as wins bring confidence , but Imps after last week's disaster will be big winners.