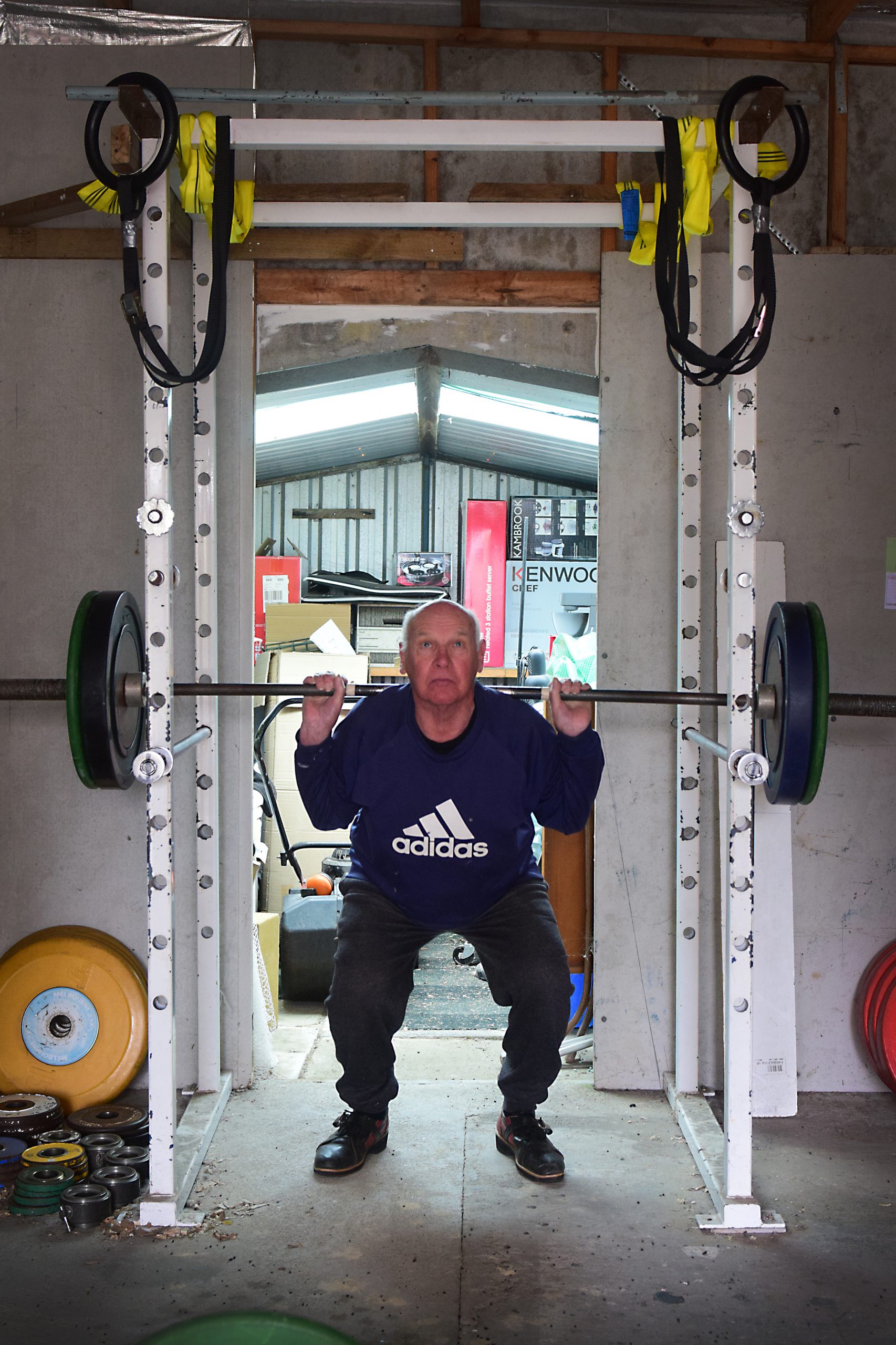 Tessa Randello
An 83-year-old weightlifter snatched three Australian records at the Bendigo Open last month.

Traralgon local Chris Holt competed with his nephew and coach David, who also broke three Victorian rrecords at the state competition.
Chris lifted 31 kilograms in the snatch and 41 kilograms in the clean and jerk, in the men's 89 body weight category for age group 80 plus, with a total of 72 kilograms.
David achieved 60 kilograms in his snatch and 80kg in the clean and jerk, in the men's 73kg body weight category for age group 50-55, with a total of 140 kilograms.
Chris is ranked first nationally in his age category and is hoping to be on top at the end of 2019.
"The figures can change easily because there are always competitions happening but I'm crossing my fingers to be number one at the end of the year," Chris said.
Chris is happy to be breaking records but he said it is not the goal of his weightlifting career.
"I have tons of trophies and medals from over the years but I am much more interested in doing my best at the time.
"If you place you get a gold, silver or bronze medal and that's nice but it is much better knowing you've done your best," Chris said.
Chris said that he works to a program so that he peaks for competitions.
"We work out our program, it's a lot of figures, but simply we try to build up our strength for the competition and wane off," he said.
Chris said he started weightlifting when he was about 13 years old and saw a Strong Man competition.
The nationally-ranked weightlifter said he continues the sport to keep his mind and body active.
"I don't feel the difference whether I place last or first, because I believe in personal bests," Chris said.
"Our brain is meant to be used and there's an old saying 'if you don't use it you lose it' and that is so true, you have to stay active."
The English immigrant lived in various locations in Victoria, NSW and Queensland before settling in Traralgon in 2000.
Chris and his family use a professional home gym to train.
The Bendigo Open also saw records broken by Alyssa Pigram, Carly Whalen, Joel Wood and Taylah Boston in the under 15 age category, Meredith Hodder in the 40-44 age group and Simone Thompson in the 45- 49 age category.