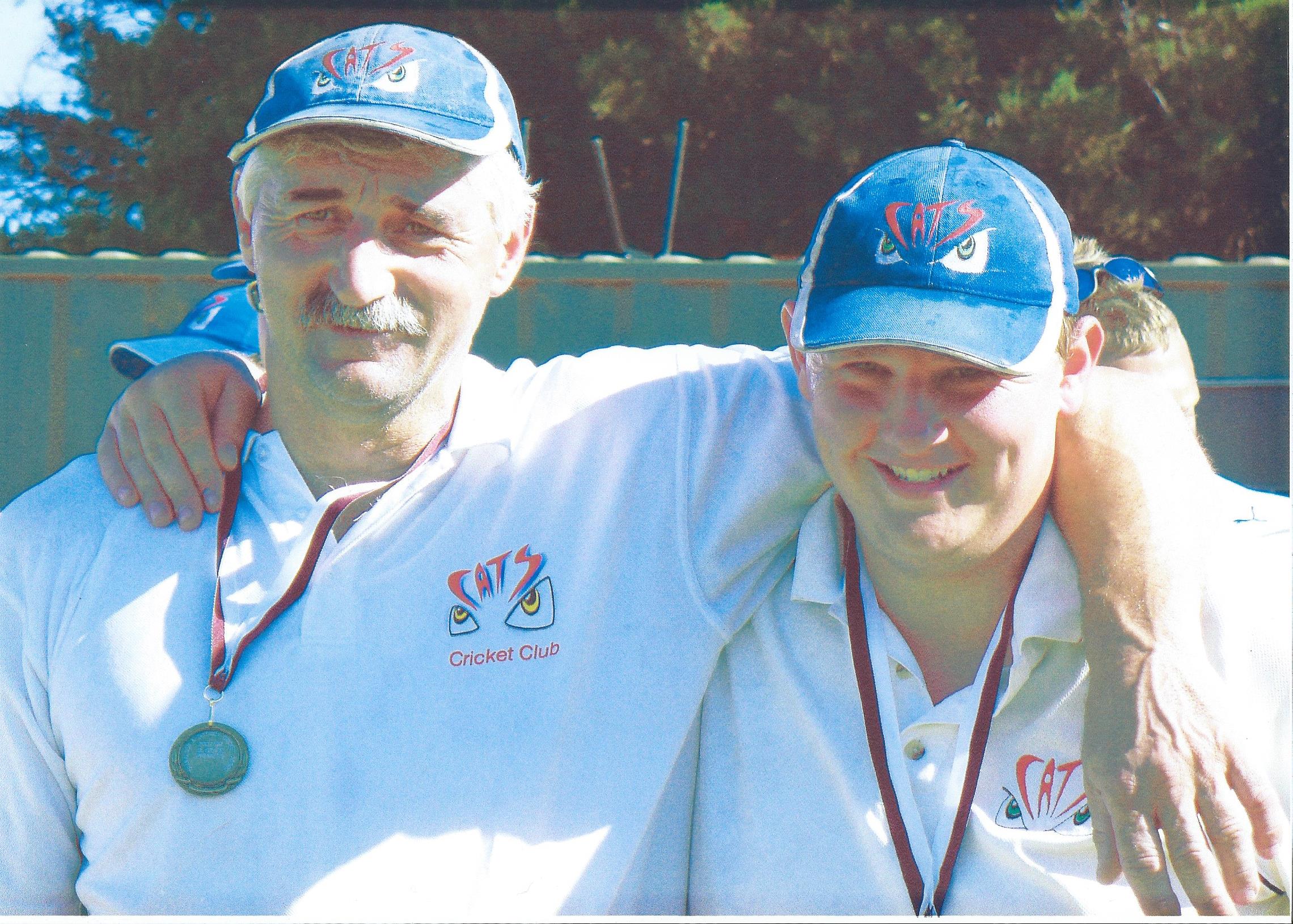 Dylan Arvela
A late legend will be honoured when Yallourn North face CATS in the LVDCL Premier C Grade match at George Bates Reserve on Saturday.

The sides will be contesting the inaugural Rudi Bence Memorial Trophy, named after the icon of both clubs, who passed away in September.
Bence, who was named the inaugural legend of the Yallourn North Cricket Club earlier this year, helped the Bombers to premierships in 1974/75 and 1977/78.
Bence moved to CATS in 2002/03 season and played 111 games for the club, playing C Grade as recently as the 2018/19 season.
During the 2017/18 season, CATS named its bar at the clubrooms after him in recognition of his efforts.
Former Yallourn North teammate and close friend Gil Julin said it was a fitting tribute.
"I was lucky to play in an A Grade premiership with him and play a little bit of footy with him," he said.
"He was a beautiful friend and a great man.
"There will be people playing in the game who won't know him but they will understand what it's all about, it will be a moving day.
"Unfortunately these things don't come up until such time the person passes.
"CATS played in the TDCA until last season so there was never the opportunity to play them, so it may have come up if we had played them."
Julin remembered Bence as a fantastic footballer as well as a valuable cricketer.
"He was the most feared ruckman in the league and as a batsman, he put a high price on his wicket," Julin said.
"His gully fielding had to be seen to be believed, he was 6'3 and all arms and legs, but he was a brilliant and some of his catches and saves were phenomenal."
The Rudi Bence Memorial Trophy will be contested by the highest possible grade each season.