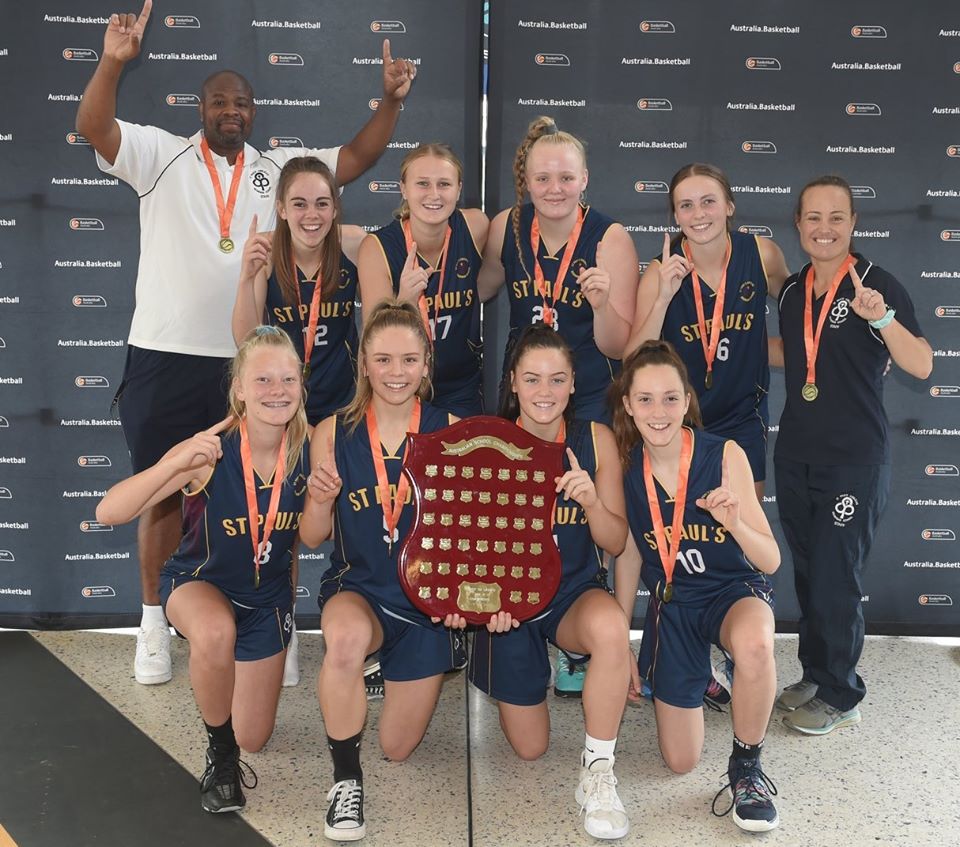 Dylan Arvela
Two Gippsland schools represented the region with distinction at the Australian School Basketball Championships held in Melbourne earlier this month with St Paul's Anglican Grammar School and Lowanna College combining for three gold medals.

St Paul's brought home gold in the under-20s Division 1 women and the under-15 Division 3 boys while Lowanna College took out the under-20s Division 2 women's competition.
St Paul's under-20s women went through the tournament undefeated before edging Queensland's Marsden State High School 69-64 in the decider.
There were starring efforts from Dallas Loughridge and Myah Healey who scored 25 and 16 points respectively.
St Paul's under-20 girls' coach Bobby Cunningham has been coaching at the school since 2009, despite living four hours away in Warrnambool.
Cunningham said it was a great week and credited his side for battling home to win the gold medal.
"I think our girls never stopped believing they could win [the final]," he said.
"It was a little dicey when we were down by 11 points early in the fourth but we battled back, started to get stops in defence and put the pressure on in offence.
"Every year it is my goal to make sure every girl gets on the court and has some sort of effect on the game and feel a part of it. If we can do that and win, that's a bonus. I've been going this for 10 years and I hope I can do it for another 10. It's a fantastic program and I appreciate all the people who got me involved and have kept me involved."
St Paul's other success came in the under-15 Division 3 boys with the Gippslanders edging out Edinburgh College 61-58.
Lachlan Giliam and Fletcher Watts led the way for St Paul's with 22 and 21 points respectively.
In the under-20s Division 2 women's gold medal game, Lowanna College excelled to claim a huge 73-27 win over Erindale College.
Caitlin Demczuk was in fine form for Lowanna, shotting 26 points with Chezka Capilitan chipping in 19 points.
Mike Santo runs the school's basketball Sport Excellence Program and said the side's will to win helped them punch above their weight.
"We have plenty of kids with great talent who are willing to work together and have a good, competitive nature to go up against schools with scholarship players," Santo said.
"We battle away with what we have got and to be able to do what we have done so far is great.
"We have got nearly 200 kids in our Sports Excellence Program which includes football, soccer, basketball and now netball and it gives them a good chance to combine sport and academics."