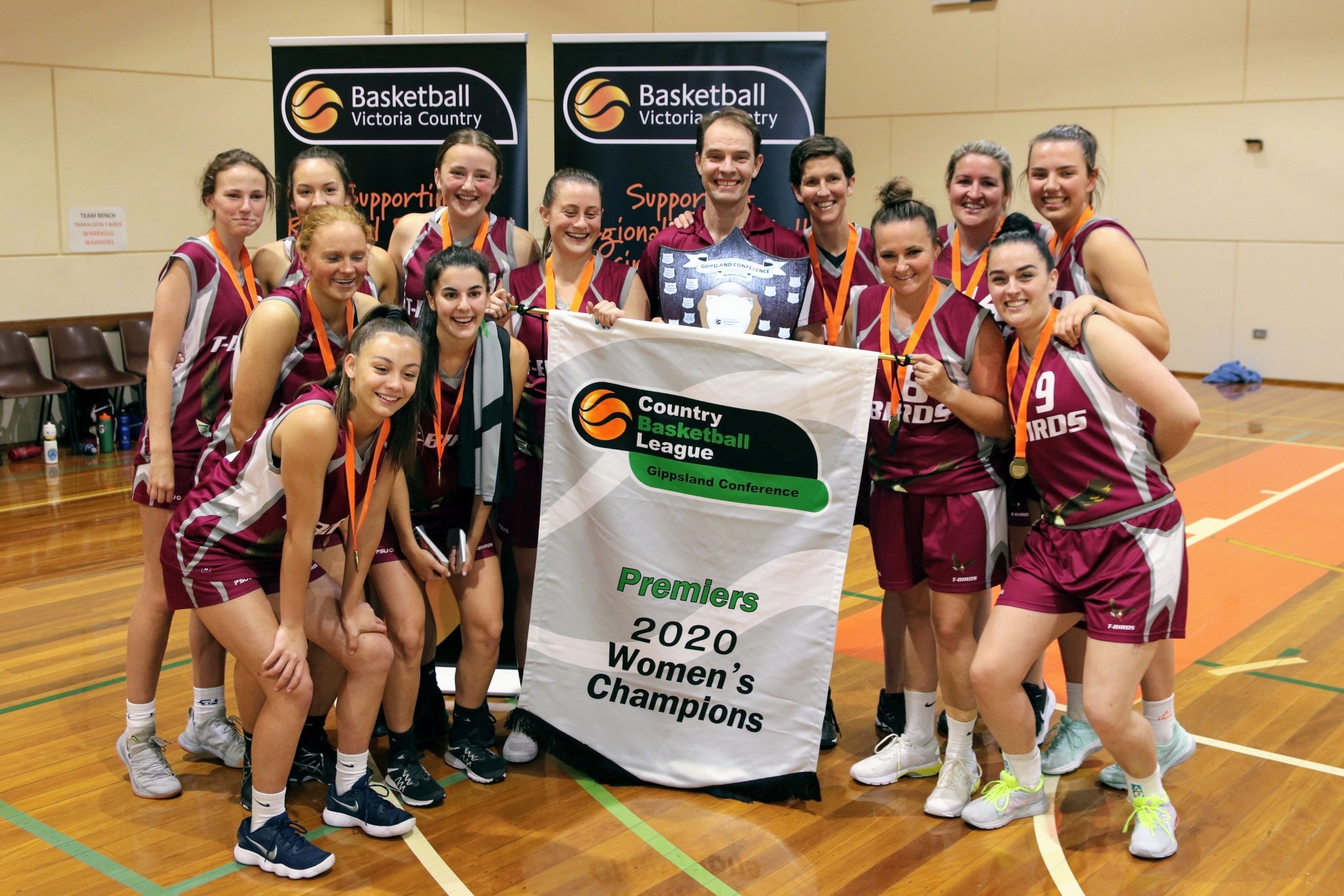 Dylan Arvela
Traralgon recorded a resounding 34-point win over Moe in the Country Basketball League Gippsland Conference women's championship game on Saturday night.

A bumper crowd packed into Korumburra Recreation Centre were on hand to watch the Desiree Glaubitz and Samantha Labros masterclass.
The Meteors looked to edge the shot count in the opening quarter despite trailling 13-9 before the T-Birds began to build its advantage in the through the middle two quarters to lead by 29 points with a quarter to go.
Moe weren't able to find any momentum to conjure a final-term fightback with Traralgon taking out its third CBL title in four years with a 69-35 victory.
Labros finished with a game-high 23 points including four three-pointers while Glaubitz was deadly with 16 points in a player-of-the-match performance.
Ellie Coutts was the only Meteor to score more than five points with Moe's leading scorer on 17.
Traralgon coach Grant Little said his side did a tremendous job to nullify the opposition.
"It was a really good game and I am proud of the girls," Little said.
"They were nervous before the game and that probably showed in the first quarter where we couldn't get anything going offensively.
"I said to them before the game to absorb the pressure, keep working all game we we will get the result which we did."
Little hailed Glaubitz's pivotal display which showed the 40-year-old decades of experience.
"She's a veteran now and obviously people that have been around basketball know a bit about her," he said.
"She's played for Australia and in the WNBL and that sort of stuff so it's great having her as a part of the team."
Meteors coach Matt Demczuk admitted his youthful side were caught out by a more efficient side on the night.
"Our girls were a bit tight when they came out at the start of the game, whether the occasions get to them or not I am not 100 per cent," Demczuk said.
"Our season revolved around good defensive efforts and strong offensive efforts. They kept us to 35 points where we were getting close to 70s all season so Traralgon worked out what we were doing."
"To Traralgon's credit they beat us offensively, we had the same amount of shots as them but they were able to take their opportunities."
The season awards were presented in the post-match ceremony with the two finalists sweeping the honours.
Labros was rewarded for her outstanding season with the MVP award and the top scorer gong.
Labros finished with 237 points, 11 more than Coutts while the T-Bird finished one vote ahead of her Moe rival.
The duo finished in the All-Stars Five along with Meteors Caitlin Demczuk, Maffra's Maddison Wild and Korumburra's Grace Matser.
Moe's Shannon Freeman was named the league's best defensive player.
Coach Demczuk said finishing top of the table and earning so many individual awards was fair reward for a strong season.
"As a whole, the season was a success," he said.
"To have two in the All-Stars, to have Ellie Coutts just miss out on the top scorer and by one vote in the MVP and for Shannon Freeman to be named best defensive player (shows our season was a success.
"Other than getting the grand final result, it was a very successful season."
In the men's final, Warragul Warriors beat Southern Peninsula Sharks 100-89.