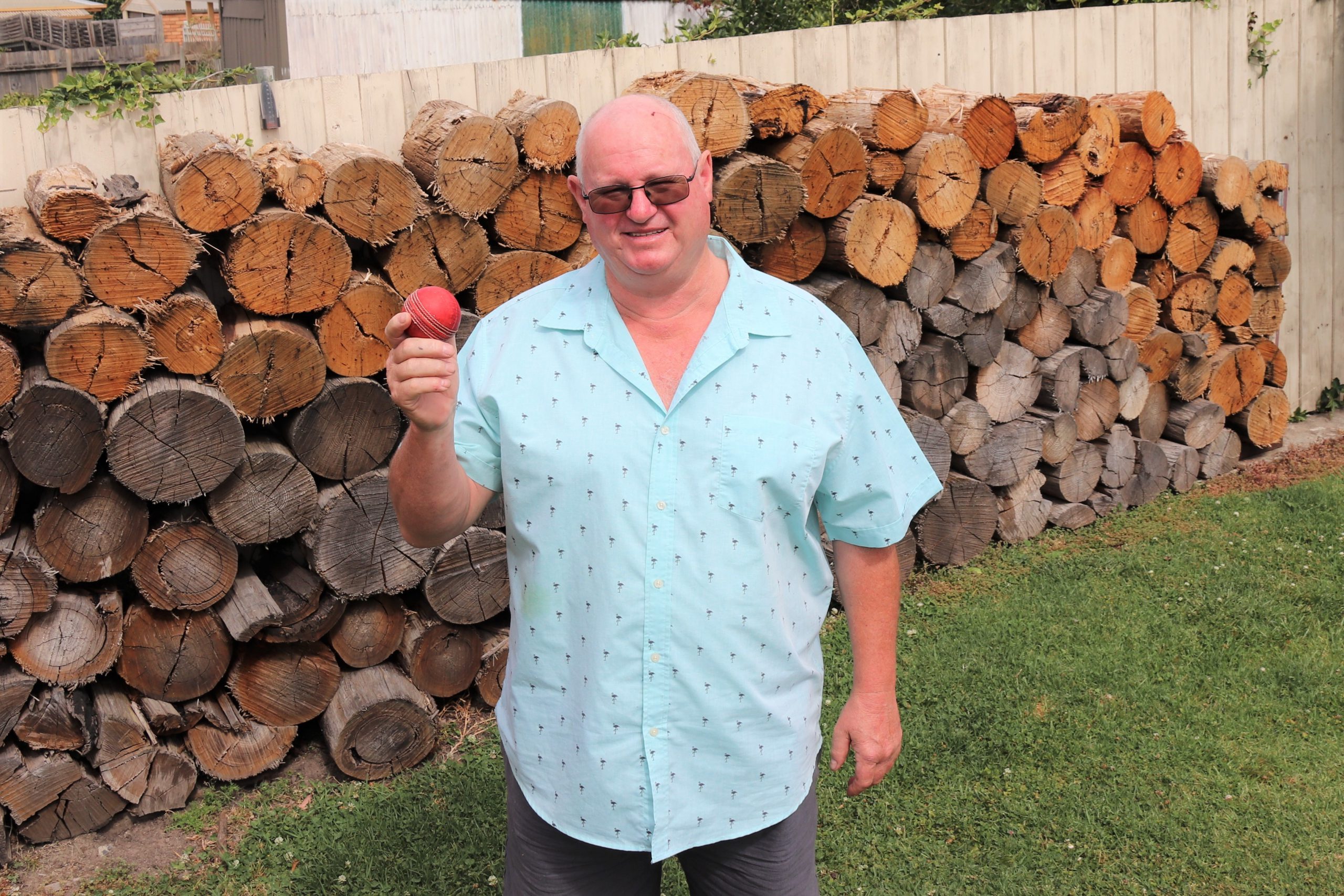 Dylan Arvela
The fence palings were shown little respect during backyard cricket matches at Peter Siddle's childhood home in Morwell, his father Steve recalls.

Peter and his younger brother Daniel would go head-to-head in a wide range of sports, sharpening the former's competitive edge which would help him take 221 Test wickets.
"Plenty of palings would go flying off the fence," Steve said.
"Dan usually would come in crying from Peter trying to hit him in the head or something, but he would always go back out.
"Peter's hardest sport was cricket, he had to work hard. Dan was probably the more naturally talented, but he was more relaxed. They played basketball, football, little athletics… and they had a crack at tennis."
These backyard tests would lead the boys to joining the Latrobe Cricket Club at Under-12s level and within a couple of years Peter was in the senior ranks.
Peter would go from strength-to-strength, playing 34 senior club games, including 15 at A Grade level after debuting as a 14-year-old, before moving to Victorian Premier Cricket club Dandenong where he played alongside the likes of Cameron White and Darren Pattinson.
He broke into the Victorian youth ranks, once taking 11/47 at Under-17 level before making his first-class debut in 2005 against a touring West Indies side where he dismissed opener Devon Smith.
The paceman battled a shoulder injury soon after, but by the summer of 2007/08 he was a key figure for the Bushrangers, taking 6/57 in an innings against South Australia and nine wickets in the side's Sheffield Shield final loss to NSW.
Peter toured India with Australia A before earning selection in the 15-man squad for the four-Test tour of the subcontinent later that year.
The then 23-year-old quick made his debut in the second Test at Mohali, with an injury to Stuart Clark seeing Peter become Australia's 403rd Test cricketer and the Latrobe Valley's first.
"We got all our injections just in case (Peter was selected to debut)," Steve said.
"I always said to him your debut won't be in Australia. When he debuted for Victoria it was in Perth which we went to.
"The night before the Test he rang up and his mother (Allison) started crying on the phone and it was then I knew he had his baggy green and he was going to play the next day."
The Morwell export opened the bowling with Brett Lee, bouncing Gautam Gambhir with his first ball before going on to claim the prized wicket of Indian legend Sachin Tendulkar, who edged a shot to Matthew Hayden in the slips.
Peter would go on to dismiss Indian captain MS Dhoni and Ishant Sharma on his way to figures of 3/114 before taking the wicket of Virender Sehwag in the second innings.
"We were in Singapore airport when we found out he got Tendulkar out," Steve said.
"It was very surreal, it was unbelievable, it really was."
Clark returned for the third Test, but the young tyro persisted and earned a spot in the home series against South Africa, taking 4/81 in the first innings of the Boxing Day Test.
His exploits against the Proteas secured a spot in the 2009 Ashes side where he would take 20 wickets for the series, highlighted by a haul of 5/21 on the first day of the fourth Test at Headingley.
An incredible 12 months, which saw Peter named the ICC Emerging Player of the Year for 2009, was curtailed by a stress fracture in his back which ruled him out for the best part of 10 months.
He would make his return to the Test arena at The Gabba on his 26th birthday, a day which would define his career.
Siddle tore through the English line-up, taking 6/54, including that now famous hat-trick, featuring Alastair Cook, Matt Prior and Stuart Broad.
Steve and Allison couldn't make it to the match and had it not been for some wet weather in West Gippsland, Peter's father could have missed the greatest moment of his son's career.
"It's an iconic moment in Australian sport," Steve said.
"I am a woodchopper and I was working in Bunyip, but it was raining so I came home and at that stage I didn't know if Peter was getting a game or not.
"But I got home and sat down and watched it on the telly. I just remember telling my wife you better stop screaming because the cops will think someone has been murdered!
"It was a great day, but it cost me a lot of grog because I had all my mates coming over to have a beer with me, it was good."
The Latrobe product last week called time on his international career with 67 Tests, 20 one-day internationals and two Twenty20 internationals to his name.
He took 241 wickets across the three formats, the last coming in September in the final Ashes Test at The Oval where he forced Jos Buttler to top-edge a shot to Marnus Labuschagne.
That would be his 221st wicket at Test level, leaving Peter ranked 13th on Australia's all-time wickettaking list ahead of the likes of Merv Hughes (212) and Jeff Thomson (200).
Steve admitted his son was gunning for one last Boxing Day Test at the MCG, but said his international retirement didn't come as a surprise.
"He rang us up several weeks ago pondering it," Steve explained.
"He was hoping to get another Boxing Day in because as a Victorian (the MCG) is the best ground in the world.
"He rang us up on the way to the 'G (on the day of the announcement). It was funny. Look we have grown used to him not being in the team because we still watch the cricket (when he's not playing).
"It was a bit sad, we had a toast for him. It was always going to come (one day)."
Steve believes Peter will be remembered for his Ashes hat-trick as well as his ability to give it his all for his teammates.
"He will no doubt be remembered for the hat-trick, but he will also be remembered for his heart and soul," he said.
"He was a really hard worker and he had a knack of when things got harder, he would step up. He loved the challenge."
"It's phenomenal (what he has achieved) isn't it, for a no thrills, comb-your-hair-back player."
Peter will continue playing domestic cricket with Victoria in the Sheffield Shield and the Adelaide Strikers in the Big Bash.
Steve feels his son still has plenty to offer in T20 cricket, giving Peter an opportunity to continue playing around the globe.
"He says he feels as good as he did 10 years ago, maybe even better," he said.
"(How long he ends up playing will) depend on his body because he has suffered from stress fractures.
"He will be able able to play longer now with the Big Bash, four overs, usually in two-over bursts, it's not too hard on him.
"After his first game in India, Sachin said he wanted him to play in the IPL that year, but he got injured and decided to concentrate on his Test career. He never got invited back, but you never know since he has had a resurgence in the last few years."