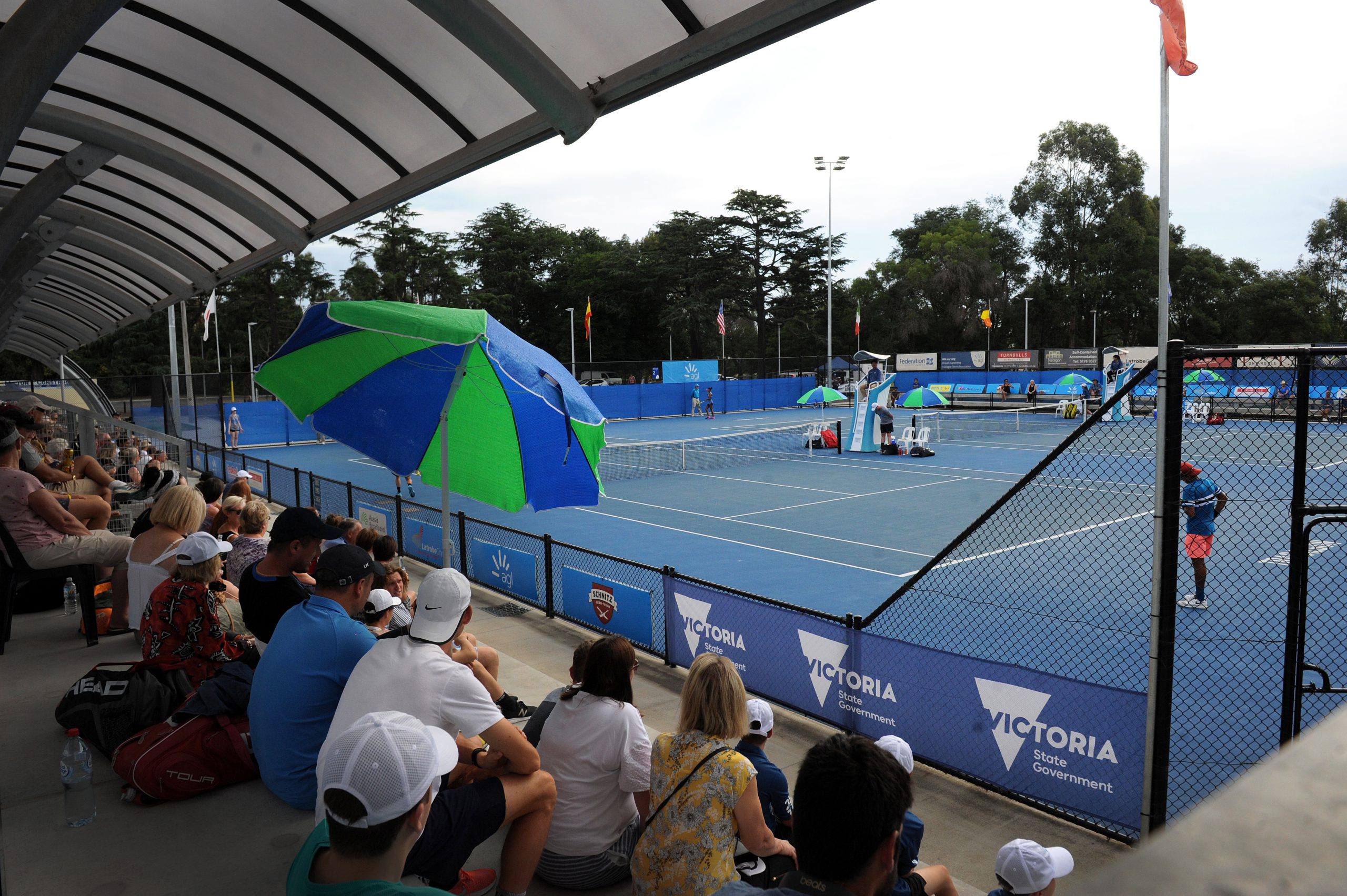 Dylan Arvela
It's a big month ahead for Traralgon Tennis Association with three events taking place at the venue in January.

The action begins tomorrow with the four-day Schnitz Summer International Gold AMT event which will be followed by the prestigious AGL Loy Yang Traralgon International which runs from Wednesday, January 15 through to Wednesday, January 22.
While the Traralgon International takes place, the venue will hold Australian Open Junior Championship qualifying on January 16 and 17.
Traralgon Tennis Association manager Susie Grumley said January was a great time to be a tennis fan in the Latrobe Valley.
"We are very excited for the next couple of weeks," she said.
"It is wonderful to have the AMT event prior to the (Traralgon International) ITF tournament.
"It is a great opportunity (for locals) to watch these future grand slam players, who will be playing in the Australian Open next year, in their own backyard.
"Entry into the venue is free and this year we will be holding a twilight grand final (for the Traralgon International).
"It will start at 5pm giving people a great opportunity to come down after work and sit and watch the grand final and have a wonderful evening."
Famous names to have won the Traralgon International include Roger Federer, Nick Kyrgios, Eugenie Bouchard and Marion Bartoli.
The draw is yet to be confirmed for that event, however, there are three Latrobe Valley prospects for supporters to get behind in this week's AMT event.
"It's great to have local players involved," Grumley said.
"They are wonderfully dedicated. While so many others are on holidays they are playing tournament after tournament and trying to improve their ranking.
"It shows real commitment and it's a credit to them that they keep training and playing tournaments during the summer months."
Ben Grumley and Alan Valenzuela will be competing in the International Gold men's draw while Eliza Dunbar will feature in the women's tournament.