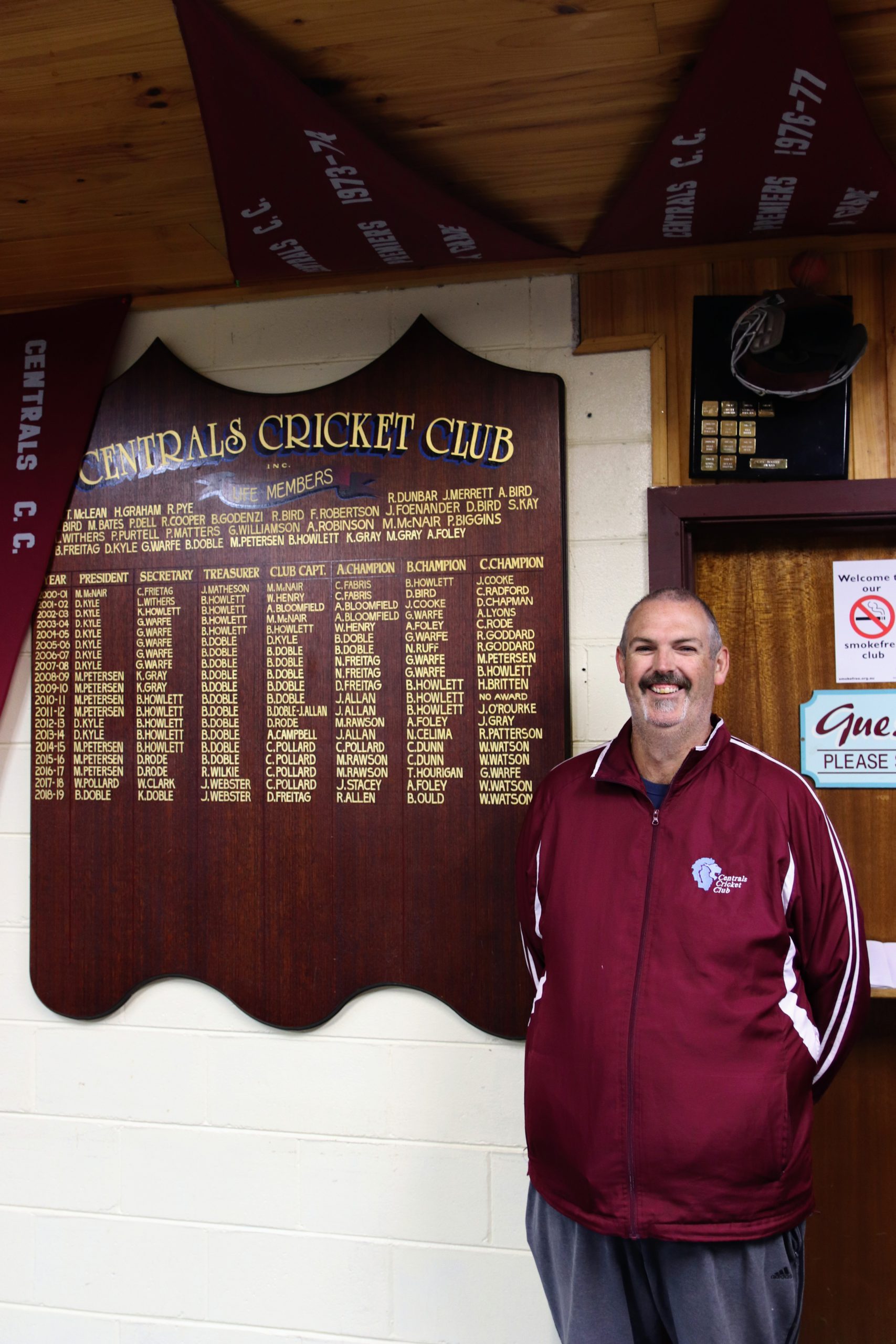 Dylan Arvela
Centrals stalwart Brad Howlett will notch up his 300th senior game for the club when he leads C grade out against Jeeralang-Boolarra at Apex Park on Saurday.

Howlett played his first senior match for the Lions in 1991 and he would go on to help the club to two B grade premierships (1996/97) and his commitment on and off the field saw him given a life membership and inducted into the club's Hall of Fame.
In terms of numbers, Howlett has secured six centuries including a top score of 126 not out and taken six five-wicket hauls.
Howlett said the trophies are great but he will cherish the times where he's been able to play with his family.
"Obviously the premierships are a highlight but in more recent times, playing with both of my sons (Brodie and Cooper) has been a highlight," he explained.
"Also seeing the young kids coming in and seeing them win some games and do well is good.
"I was also able to play with my brother which was good. I batted with him when he made his first hundred which was great."
Howlett has held been a treasurer and secretary of the club as well as a general committee member.
Apart from a brief stint at Latrobe, the veteran has been ever-present at Apex Park.
"In the mid-2000s I went to Latrobe for a bit," he said.
"I think it was good for me and good for Centrals because I went there for a couple of years and learnt a lot from being in a different environment.
"As much punishment as it is, I love doing it and being involved."
Centrals president Ben Doble, who played his 300th senior match in November, said Howlett is a part of the fabric of the club.
"He's a workhorse for our club," Doble said.
"He is almost the heart beat (of the club), nothing really gets done around here that Brad doesn't know about.
"He is an important part of our culture and hopefully he will be for a long time to come."