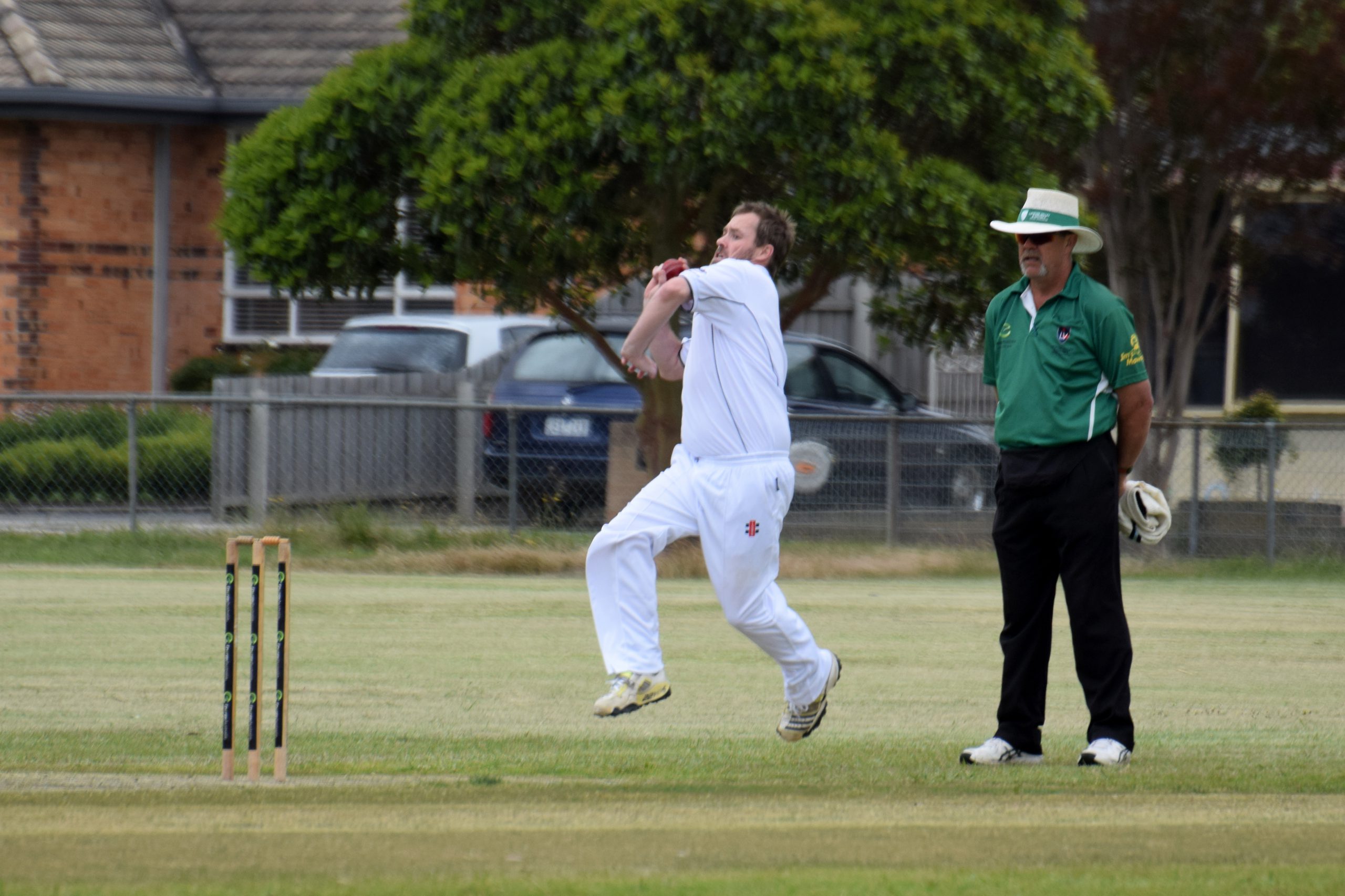 Dylan Arvela
Latrobe are a point outside the top four heading into the final four rounds of the LVDCL Premier A Grade competition.

There is hardly anything between first and fifth in the top tier with the Sharks trailing leaders Morwell by just three points.
Adam Duncan's charges experienced mixed fortunes over its five Twenty20 matches, but the Sharks skipper believes a return to two-day cricket against CATS this weekend will benefit his side.
"It's pretty tight and a win here could see fifth go top which is probably a reflection of that," Duncan said.
"Our two-day form has been pretty solid, (that's the format) where we need to be at our strongest (and if we are) we should play finals from here."
Latrobe have two wins from three longer form matches this campaign.
The most recent being the Round 8 win where the Sharks claimed six points against Churchill in a match which saw Chris Johnson notch 35 runs and bag four wickets.
Johnson returned to the club in Round 6 after two years living in Townsville with the experienced all-rounder already having a massive impact on the Sharks.
Johnson snared four wickets against Raiders and Mirboo North on Saturday taking his 2019/20 tally to 18 at an impressive 10.9.
The veteran has proved handy with the bat, averaging 23.4, a figure boosted by his match-winning 30 against the Tigers on Saturday.
"He is definitely one of our top players," Duncan said.
"He can open the bowling and bat in out top order, he is a very good player.
"We were hoping to get him for the start of the year but we are happy to have him back.
"He has been a great player for a while in the league and he's won a fest best on grounds in grand finals."
CATS will travel to Peter Siddle Oval with nothing to lose with the strugglers 13 points adrift of Latrobe.
Duncan said his side cannot be complacent heading into the contest, recalling his side's last-ball win over the CATS in Round 12.
The Sharks skipper has pointed to CATS bowling attack headlined by former Zimbabwe paceman Tinashe Panyangara as the key challenge his team will need to overcome.
"If you look at the ladder now, every game is a must-win," Duncan explained.
"We have only played CATS once this season in a T20 and realistically we were lucky to get the win.
"Their bowling attack is actually one of the strongest in the league and realistically I think they are a better team than where they are (on the ladder)."
Elsewhere, league leaders Morwell host Mirboo North, who led the competition before last weekend's T20 double-headers.
The two Tiger teams have met just once this campaign in a T20 in Round 12 when Morwell defended 126, bowling Mirboo North out for 122 with the penultimate delivery of the match.
Churchill and Raiders do battle at George Cain Oval in the final match of the round.
Predictions: Latrobe, Mirboo North, Raiders.