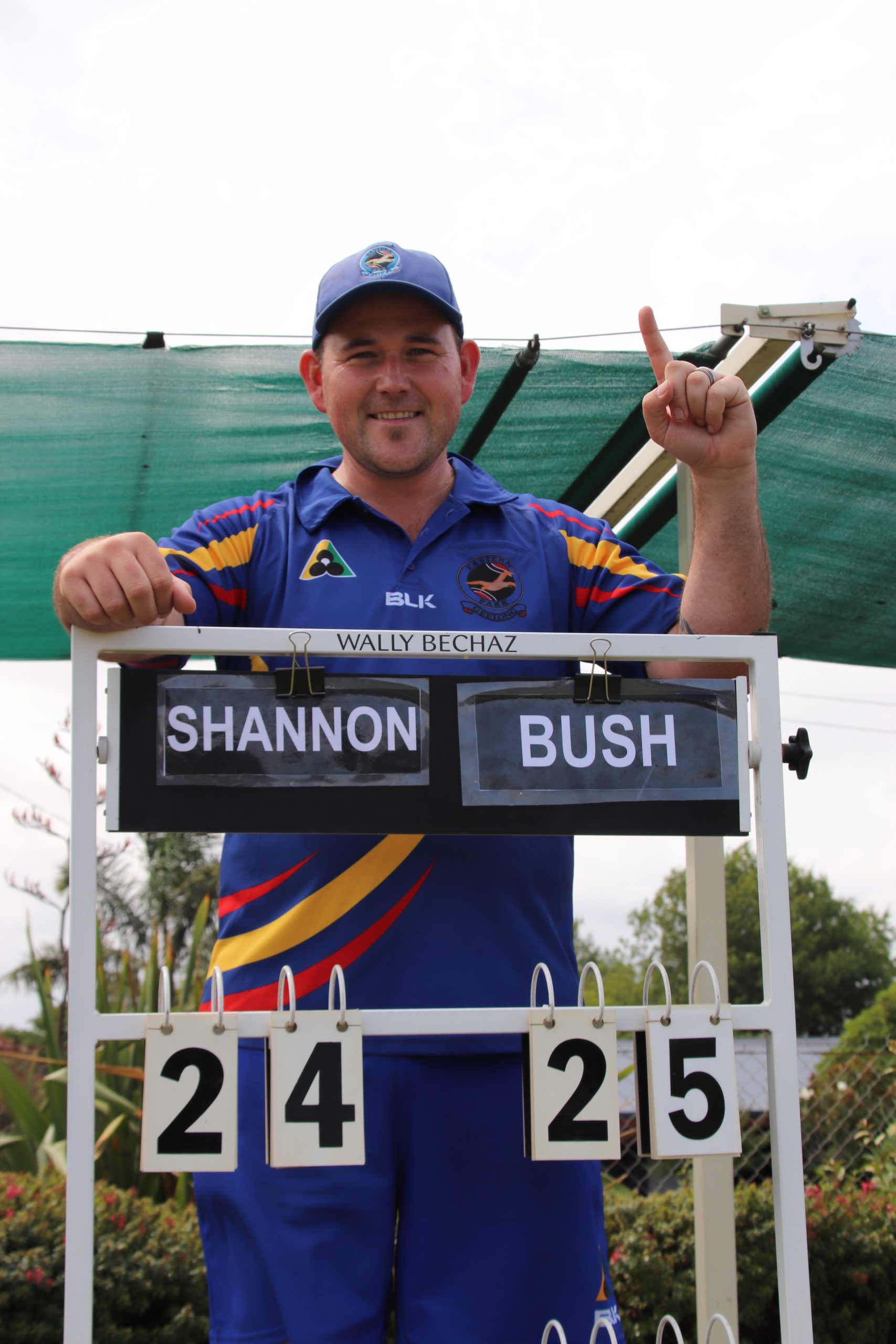 Dylan Arvela
The final of the 2020 EnergyAustralia Classic Singles took place at Newborough Bowling Club on Thursday afternoon with Eastern Park's Nathan Bush winning enthralling final 25-24 over Todd Shannon of Caulfield Park Alma.

It was the fourth year the event has been decided by one shot with the dramatic final leaving Bush all smiles, six years after his last attempt at the title.
"I am elated to be honest," Bush said.
"Winning in that sort of style was fitting of the tournament, most of the games have been really tight.
"It is really good for the members to see a game like that and to have a finish like that. It's good for the spectators but not good for my nerves.
"I have played here twice now, I played here six years ago and Barrie Lester beat me in the semi-final and coming back this year I probably feel like I am playing better than I was then. I was always confident that if I was playing well, I would go close (to winning this year)."
Bush opened up a five-shot lead through 10 ends but the momentum swung in Shannon's favour in the 16th end.
Bush had four shots on Shannon, who had one bowl left to put down.
Bush would have gone to a 18-11 lead, but Shannon managed a perfect delivery to steal a one-shot victory and go into the 17th end down 14-12.
Shannon won the next four games to go to a 20-14 lead before Bush mixed up his game to fight back to 23-all going into the 30th end.
Bush took a shot from that end, Shannon moved level in the 31st before Bush sealed the one-shot win in the next end which saw him throw his cap to the sky in delight.
Bush has represented Victoria in 99 games, but a recent career move has seen him cut back his time on the green.
"(The amount I am playing now) fits my lifestyle," he said.
"I have two kids under three as well and they love coming to and watching the bowls.
"I am in a leadership position at a school and it's not entirely fair if you're taking a lot of time off but I am really enjoying what I am doing at the moment."
Bush left Newborough with an extra $3500 in his wallet, 72 ranking points and adamant he would be back in 2021.
"I am absolutely going to be back (next year)," Bush explained.
"I am going to bring a carload of the boys from Eastern Park down here to play with me."
"They will love the members, they will love the facilities and it's a good place to be this time of year."
The field of 96 players had to deal with a range of conditions with smoke haze mixing with hot and humid days and cooler, overcast weather.
Bush said the new greens at the venue held up well, crediting the work of greenskeeper Kieran Gardiner.
"He hasn't been blessed with the weather," Bush said.
"We have had consecutive days of 30-plus degrees and then a heavy downpour last night but with a new green he's done a tremendous job.
"The green was really good yesterday, it got up to 17 seconds in the afternoon and this morning it was about 12.5 so you had to think about what you were going to do."
Event organiser Michael Holroyd said the weather didn't stop the competition from being an overwhelming success.
"It's been a very successful event considering the weather," Holroyd said.
"In the 23 years of the tournament, this is the most successful and the word will be spreading about how good this tournament is and how difficult it is to win."