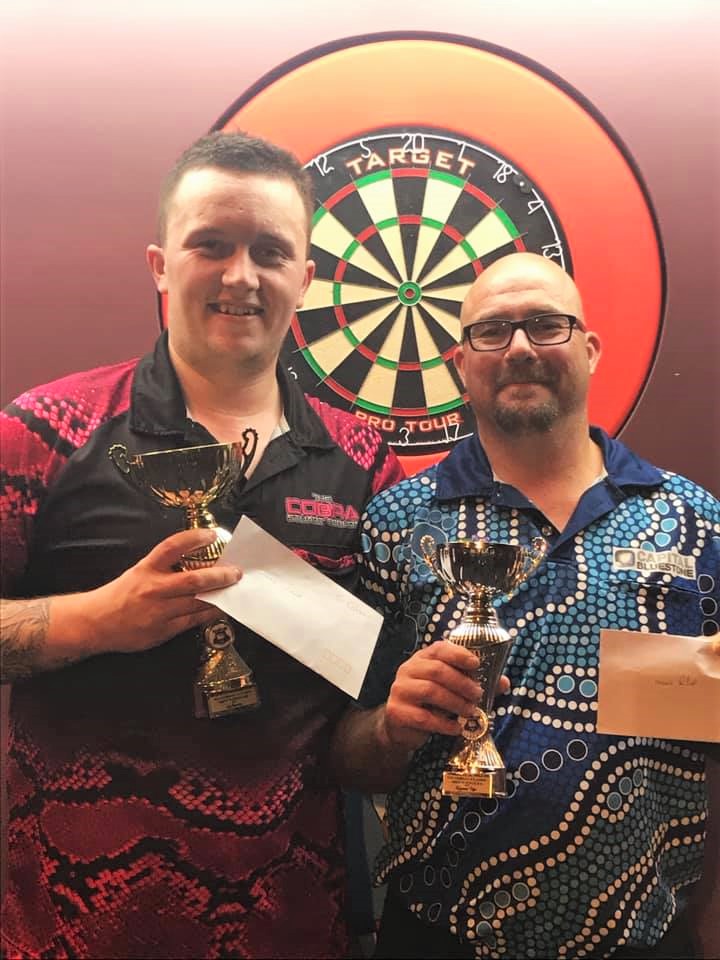 Dylan Arvela
Some of the best darts players from across the country will be in Morwell this weekend for the Victorian Classic at the Italian Australian Sporting Club.

The three-day event gets underway tomorrow with the drawn doubles before mixed, ladies and men's doubles on Saturday.
The main events will be on Sunday with the ladies 'Pauline Munday' singles and the men's 'Harry Metcalf' singles with $13,000 in prizemoney up for grabs.
The number of competitors won't be known until the day of the event, however, Darts Victoria president Andrew Coburn expects there to be no shortage of title aspirants.
"We usually get around 70 to 80 pairs taking part in the doubles," he said.
"In the men's events we normally get around 80 and in the women's we get between 30 and 40.
"I can't give an exact number yet, but I have heard a lot of people are coming."
The Victorian Classic returns to the Latrobe Valley for the first time since 2017 with the past two editions held in Geelong.
The tournament has been boosted this year by becoming Grand Prix event with World Darts Federation ranking points on the line, a factor Coburn hopes attracts international players in future years.
"It's back in Morwell thanks to the support of Latrobe City Council after being in Geelong for a couple of years," Coburn explained.
"We usually get players from interstate including Queensland, NSW, South Australia and Western Australia.
"This is the first event with (the newly implemented) World Darts Federation ranking system which I am hoping, in future, will encourage overseas players to come and play here."
South Australian Barb Smyth and Victorian Stuart Coburn are the defending champions in the ladies and men's tournaments respectively.
There is likely to be a number of Latrobe Valley contestants including current state player Dale Burton-Pye who will be looking to get his hands on the Harry Metcalf trophy.

Local Karen Richardson, who is a former state representative, will be in the mix in the ladies event.Sunday's singles action will be preceded by a junior event at 9am, with players aged under 18 years encouraged to come down.
Victorian Classic Entries close

Drawn doubles: 7pm tomorrow.
Mixed doubles: 9.30am Saturday.
Ladies and men's doubles: 12pm Saturday.
Ladies and men's singles: 9.30am Sunday.
Entry is $25 (except for drawn doubles which is $10).
Registration: Darts Australia affiliated players only.