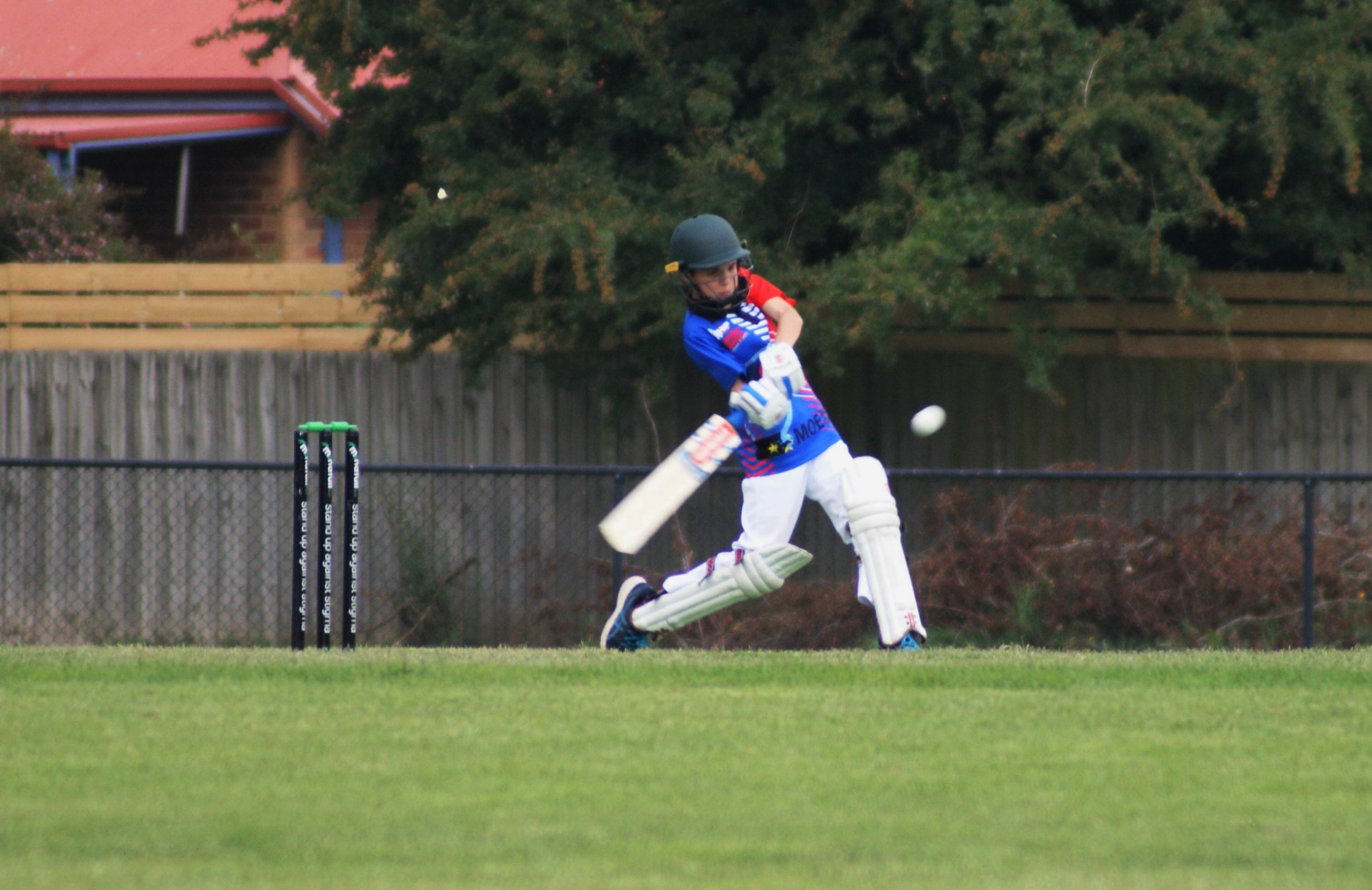 Dylan Arvela
The Gippsland Cricket Under-13s development league began on Sunday with Latrobe Valley and Traralgon Tornadoes losing to Warragul and Leongatha respectively.

Latrobe Valley ventured to Eastern Park to face Warragul and District with the side going down despite a number of credible individual performances.
Warragul were sent into bat and a team effort saw the side reach 136 all out through 37.2 overs.
Benjamin Allsop top-scored for Warragul with 19, however, he was ably supported by five other batsmen reaching double figures.
Jordan Shields was the best of the Latrobe Valley bowlers, taking 3/12 in his 5.2 overs.
James Pace picked up 2/20 with his two wickets being Warragul openers Addison Cumming (9) and Jack Walsh (7) while Keller Holmes claimed 2/29.
In reply, Latrobe Valley batted out the allotted 40 overs, however, the side fell 60 runs short of the victory target finishing with 6/77.
Shields earned player of the match status with a top score of 22 while Tarkyn Shankland (12) and Brodyn Blandford (10 not out) also contributed.
Traralgon hosted Leongatha and District at Old Trafford Oval, and like Latrobe Valley, the Tornadoes sent the opposition into bat.
Leongatha recorded 5/136 off 40 overs with Heath Womersley (15) and Aydan Williams (14) the top-scorers.
Zachary Bastin (1/15), Liam Bermingham (1/16), Lachlan Sword (1/18) and Logan Fernance (1/20) all chipped in with the ball.
Bastin, who played four matches for the Traralgon Under-15s side in junior country week, bowled two maidens in his eight overs.
The Tornadoes made a solid fist of the chase, falling six runs short of the win halfway through the 36th over.
Fernance was tremendous with the bat, hitting 32 before being the last Traralgon batsman out.
Bastin made a solid 17 while openers Ashan Keppitipola and Josh Bellingham scored 13 runs each.
The final match of the opening round saw Sale hit 7/195 before restricting Bairnsdale to 6/148.
Sharks batsman Ashton Wright put on a show, notching up 49 runs at the top of the order.
The next round will take place on Sunday, February 2 with Traralgon travelling to Bairnsdale and Latrobe Valley hosting Sale.

Round 1 results

Warragul and District 136 (Benjamin Allsop 19; Jordan Shields 3/12) def Latrobe Valley 6/77 (Jordan Shields 22; Addison Cumming 1/6, Fletcher Pallot 1/6).
Leongatha and District 5/136 (Heath Womersley 15 no; Zachary Bastin 1/15) def Traralgon Tornadoes 131 (Logan Fernance 32; Tadgh Gannon 3/4).
Sale Sharks 7/195 (Ashton Wright 49) def Bairnsdale 6/148 (Jack Dowsett 2/21)