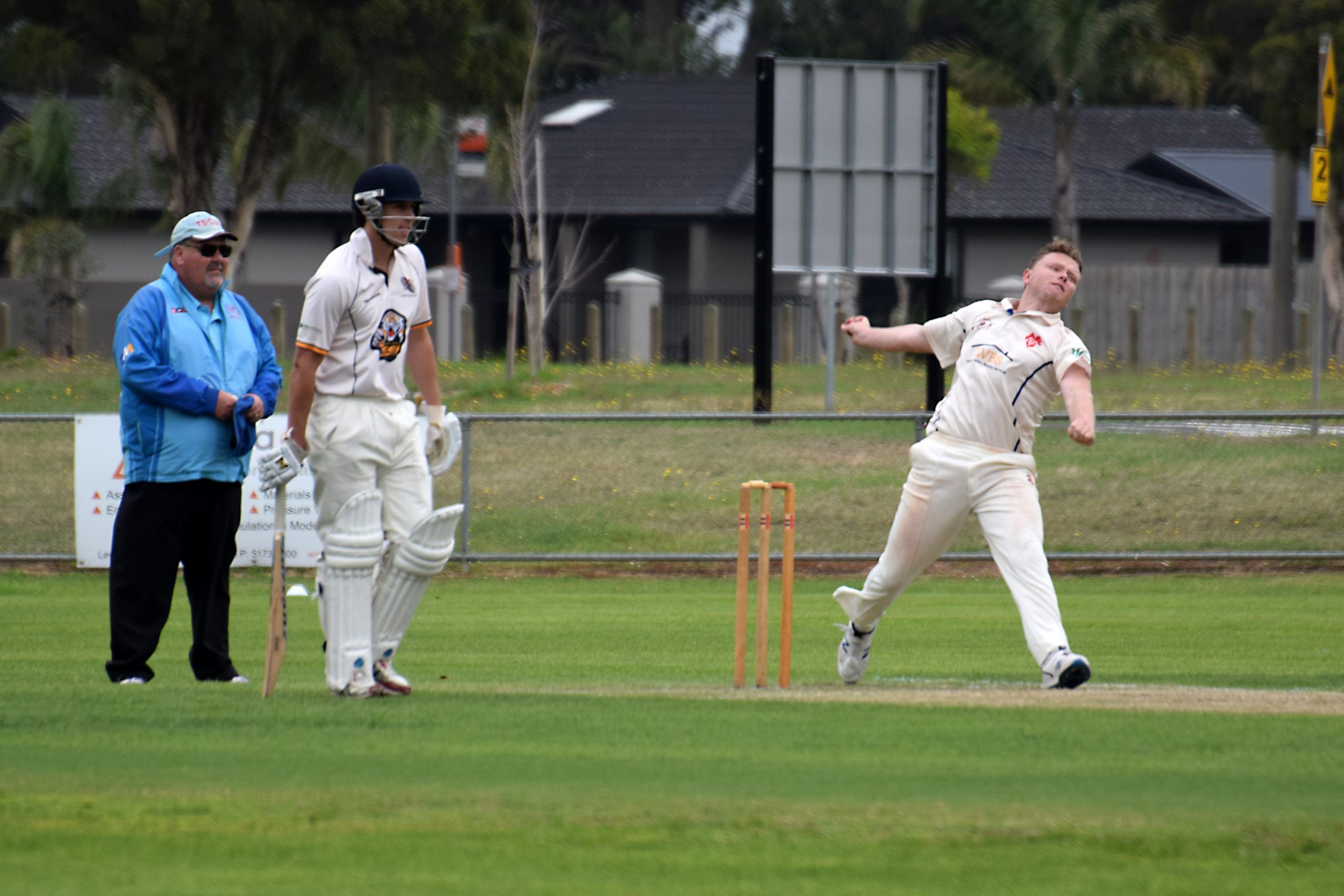 There is only three rounds to play in season 2019/20 and how the top four will end up is anyone's guess.

Ex Students v Imperials

The match of the round has Ex Students taking on Imperials at the Traralgon Recreation Reserve.
Ex Students have just hit a speed hump in recent weeks as they dropped a match against Glengarry when heading into the match as favourite while last round, they were torn apart by the speed and skill of Toongabbie's Keenan Hughes.
It was the returning captain Lee Stockdale who made the difference last week in making sure his side wasn't bundled out as he made a hard-fought 67 from 135 balls.
The Australian Country team member will be readying his troops this week for a fired up Imperials, who were rampant in their match against Gormandale last weekend.
Joel Randall is bowling beautifully as are the two experienced spinners in Nat Campbell and Brad Sizeland and if these three can contain the superstar Sharks batting line-up then Imps are in with a sniff.
Prediction: Ex Students will want to show why they are top of the ladder and plan to keep it that way. They will flex their muscle on home soil and give Imperials a reality check.

Gormandale v Glengarry

Another match with huge interest around it is Gormandale up against Glengarry at Stoddart Park.
These two modern rivals match up very well against each other and with both clubs boasting competitive lists it should be a great match.
Gormandale's captain Chris Lehner comes into this match desperate for a score after making a ruby duck pair in last round's game against Imperials, with the opener out first ball in both innings.
Luckily for the Tigers, their middle order batsmen are starting to find some form and have the potential to score quick and set a good score for the bowlers to defend.
Glengarry are now starting to hit their straps after stunning Ex Students and then dismantling Rovers in a comprehensive win.
The flat Stoddart Oval wicket will suit
the likes of Frank Marks and Al Jenkin so some big scores are on the cards if they can get themselves set.
Prediction: The two sides are one-all after the one-day matches so the pressure is on to deliver here. Whoever wins sets up a top four position so with so much on the line it'll be the team who can handle the pressure the best that comes away with the win.

Rovers v Toongabbie

Rovers host Toongabbie in the final match of Round 13 and on paper it would seem like Toongabbie head into the contest as firm favourites.
However, Rovers knocked off the premiers in their last encounter and will use that to take in plenty of confidence against the star Rams line-up.
Ewan Williams is having a great year and is finding support from Simon Duff and Justin Little at the top of the order
but it's the middle order which now needs to lift.
Rovers have a habit of losing wickets in groups so the experienced Dean Gillard will need to do what he did last time against the Rams and get a solid 50 if Rovers are to stand a chance.
Keenan Hughes is now up and about after taking a brilliant six-wicket haul last weekend.
Hughes started the season slow, but now there is nothing slow about him as he's making the red Kookaburra do all sorts at a very good clip.
Hughes' ability to knock over the top orders of teams mixed with Connor Hughes and Tom Shippen's staying power means Toongabbie's attack is a formidable foe for any batting group.
Prediction: Toongabbie will blast out Rovers in this match and if all goes to plan they could be pushing for outright points late on day two.