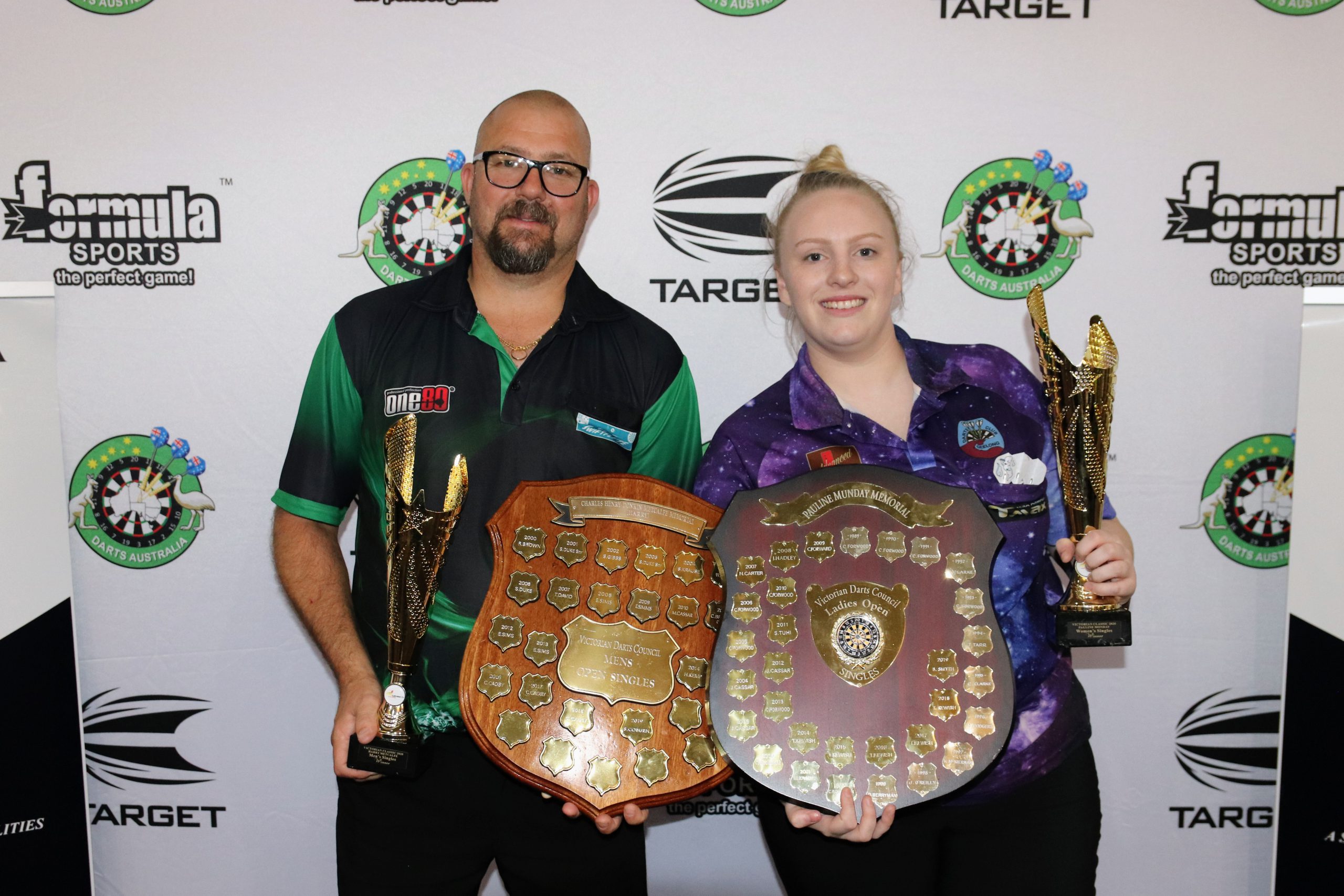 Dylan Arvela
The Victorian Classic returned to Morwell's Italian Australian Social Club from Friday to Sunday with the event showcasing nearly 170 competitors, including some of the leading darts players in the country.

The tournament, which now holds Grand Prix status with World Darts Federation ranking points up for grabs, wrapped up with the men's and women's finals on Sunday night.
Melburnian Tori Kewish claimed Pauline Munday Shield for the sixth time in seven years after a dominant display in the women's final.

Kewish, 22, took on Joanne Hadley in the decider, beating her more seasoned opponent 6-1 in a best of 11 games contest.
In the men's final, it was South Australia's Aaron Morrison who got his hands on the Harry Metcalf Shield, a year on from finishing runner-up to Stuart Coburn.
Morrison faced Queenslander Jeremy Fagg in the final, a day after the pair claimed the men's doubles crown.
Morrison led 7-4 in the best of 15 games final before Fagg wrestled the match back to seven-all.
Morrison held his nerve to land a 32 with his last throw to take out the title.
The Classic got underway on Friday night with the mixed doubles which saw Brandon Weening and Hadley who defeated Fagg and Amanda Loch 5-3 in the best of nine final.
The men's and women's doubles were contested the next day with Morrison and Fagg beating Brody Klinge and Joel Potter 6-1 in the men's final and Abbey Morrison (daughter of Aaron) and Kewish edging Hadley and Sheryll Beasy 5-3 in the women's decider.
Darts Victoria president Andrew Coburn said it was a tremendous weekend, capped off by two finals which were captivating for different reasons.
"It's been a very very busy week with good players, good people, a great club and with great support from the council," Coburn told The Express.
"The stand has been very high from both the men and the women.
"(Morrison and Fagg) both played very well, it could have gone either way in the end, it was very darts.
"Tori has accomplished a lot in a very short career. She is really making a name for herself around the world, not just in Australia."
Victorian Classic finals

Men's singles final: Aaron Morrison def Jeremy Fagg 8-7.
Women's singles final: Tori Kewish def Joanne Hadley 6-1.
Men's doubles final: Jeremy Fagg/Aaron Morrison def Brody Klinge/Joel Potter 6-1.
Women's doubles final: Abbey Morrison/Tori Kewish def Joanne Hadley/Sheryll Beasy 5-3.
Mixed doubles final: Brandon Weening/Joanne Hadley def Jeremy Fagg/Amanda Loch 5-3.