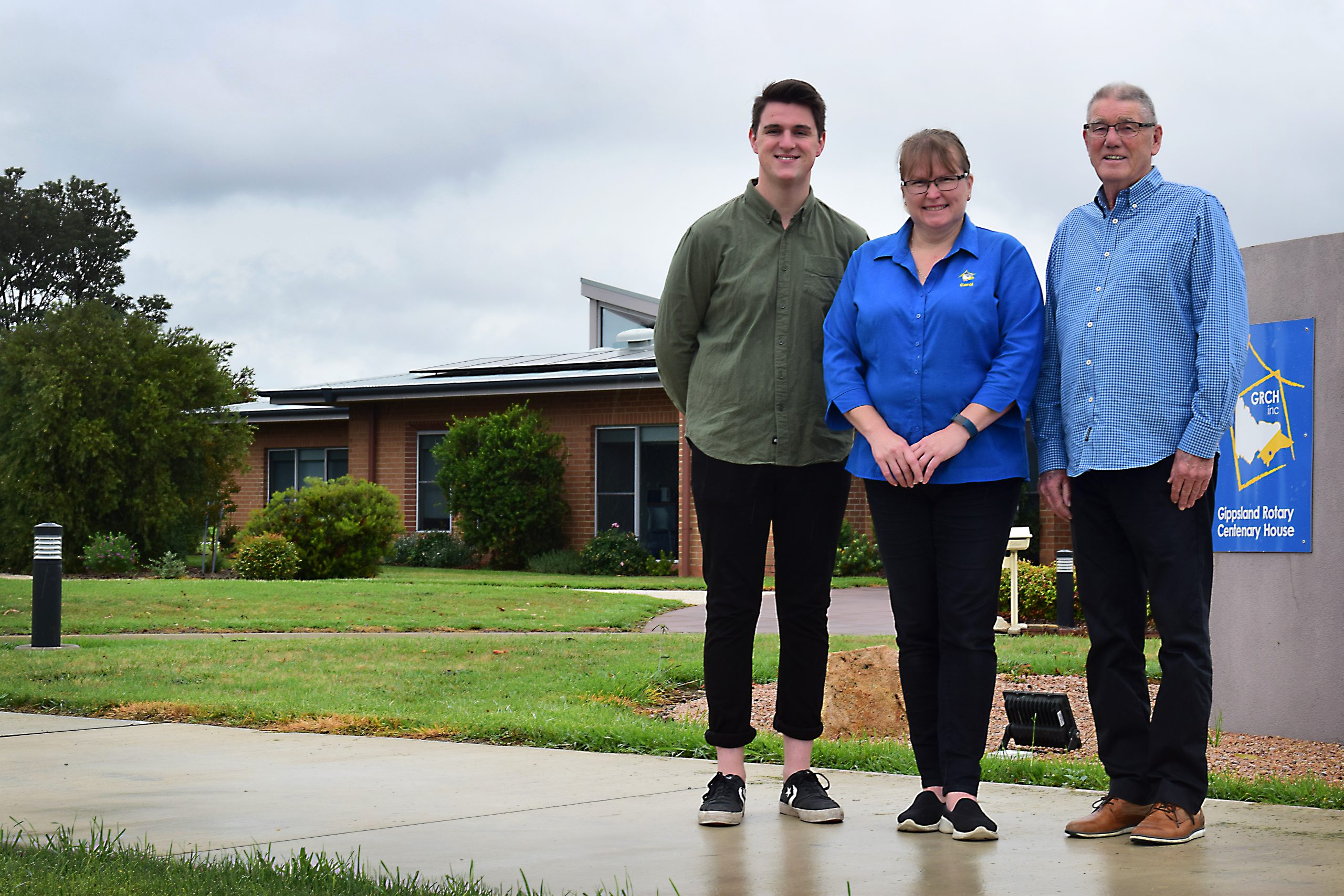 Cher Jimenez
CITIZEN OF THE YEAR

TERRY Hunter was renowned as tough on the sporting field and a softly-spoken, humble person off it.
Mr Hunter, 74, from Traralgon, has five life memberships across local football and cricket leagues including umpiring, which he did for 20 years after retiring from playing.
He played 221 games with the Traralgon Football Club, headlined by six senior premierships and the Latrobe Valley Football League best and fairest award in 1966.
One of the most decorated sportsmen of his time, Mr Hunter was also a top-class all-rounder with Traralgon District Cricket Association clubs Ex Students, Imperials and CATS.
He was named the TDCA player of the century in 2000.
Mr Hunter started playing cricket at the age of 10.
Before then he played basketball and was part of a family table tennis team called The Hunters which also featured his father, mother and two siblings.
Even though his father had been a former president of the Traralgon Football Club, it was his school friends who convinced the young Terry to try footy.
At around the age of 32, Mr Hunter decided to retire from the two sports that he loved and embraced umpiring in the TDCA.
He bagged TDCA's umpire of the year almost annually between 1996 and 2007, spending two decades in the role.
Mr Hunter is also a Vietnam Veteran and a dedicated member of Traralgon RSL, where he still raises funds by selling badges and poppies for Anzac and Remembrance days.
A selfless man, Mr Hunter was a frequent visitor to war veterans admitted at Latrobe Regional Hospital, providing moral support.
Mr Hunter said the Citizen of the Year accolade was one he had not expected.
"I'm very humbled and a little bit embarrassed," he said.
"I'm sure there's a lot of people around that are doing lots of good things for the community."
Mr Hunter said a couple of men that used to play cricket and football in the Valley were responsible for his nomination.
"They worked very hard digging up the past and they brought up a lot of things I'd forgotten," he said.
Mr Hunter said lawn bowling keeps him active at the moment.
He plays three times a week, sometimes with former football and cricket rivals from his glory days as a sportsman.
YOUNG CITIZEN OF THE YEAR

LINCOLN Ingravalle's idea of family is out of the ordinary.
For the 18-year-old youth leader, family is "not (just the) people you wake up with in the morning", but also the community where one lives.
Mr Ingravalle's passion for people and serving the wider community was recognised as he received the Young Citizen of the Year award.
Now studying at Monash University's Clayton campus, Mr Ingravalle's eyes are still focused on serving others.
He is Latrobe Youth Space's chair of its youth governance committee since its inception more than a year ago and where more than 6000 young people across the Valley have been engaged so far in a safe and inclusive environment.
His peers consider him "the voice of reason" having the ability to consider and embrace all views with an open mind.
In 2018, Mr Ingravalle won the Spirit of Anzac Prize for Victoria which allowed him to travel overseas with other student leaders.
In the same year, he was elected Latrobe City Council youth mayor which gave him the opportunity to take part in programs including "the future they want to build for the Valley".
Mr Ingravalle graduated from Lavalla College and was school captain in Year 12.
While he considers the wider community family, he revealed his passion to serve people "comes from home".
"I'm very lucky to be raised in a home (where family members) are always driven to serve others and looked after the needs of the community," he said.
Last year, Mr Ingravalle was among a group of young people who travelled to Timor Leste to teach English and support local school children.
Prior to this, he said he discovered his "calling"' while doing community work at a school in Fiji.
Mr Ingravalle said receiving the young citizen award was a shock, but a "very humbling" experience.
COMMUNITY SERVICE AWARD

GIPPSLAND Rotary Centenary House was this year's Community Service of the Year awardee having supported more than 6000 mostly cancer patients and their families with accommodation while they receive treatment at Latrobe Regional Hospital.
The Valley Drive-based facility was built in 2006 by the Gippsland Rotary clubs to mark the international organisation's centenary.
From merely six rooms complete with ensuite bathrooms and a seating area, the one-floor facility now boasts 30 rooms with communal kitchen and dining, lounge and laundry areas, computer area with internet, reading area, a children's playground, courtyard with seating and water feature and an outdoor barbecue area.
Centenary House operations manager Carol Crewe said staff and volunteers were elated by the recognition although she considered the award "icing" on the cake.
"The biggest reward we get is the thanks from guests who have stayed here. The appreciation of the guests and their genuine gratitude that we're able to support them in a time of need, reduce the stress, is the most rewarding thing we could ask for," she said.
Ms Crewe said Centenary House operated mainly on the generosity of the local community, the volunteers who conduct ongoing fundraisers and former guests themselves, who encourage businesses in their communities to support the house.
"We couldn't do what we do without the support of our volunteers and the financial support that we keep getting from the community," she told The Express.

"We don't get any ongoing government support so to subsidise the accommodation for cancer patients, we rely on ongoing financial support and our teams of volunteers assisting us to minimise our operating costs.
"We are a true community organisation. Our slogan is 'A project for the community by the community' and that's effectively what we do."
Ms Crewe said while originally built to provide temporary and affordable accommodation to oncology patients and their families, the house also serviced other LRH patients including those with family members from outside the state and even overseas.