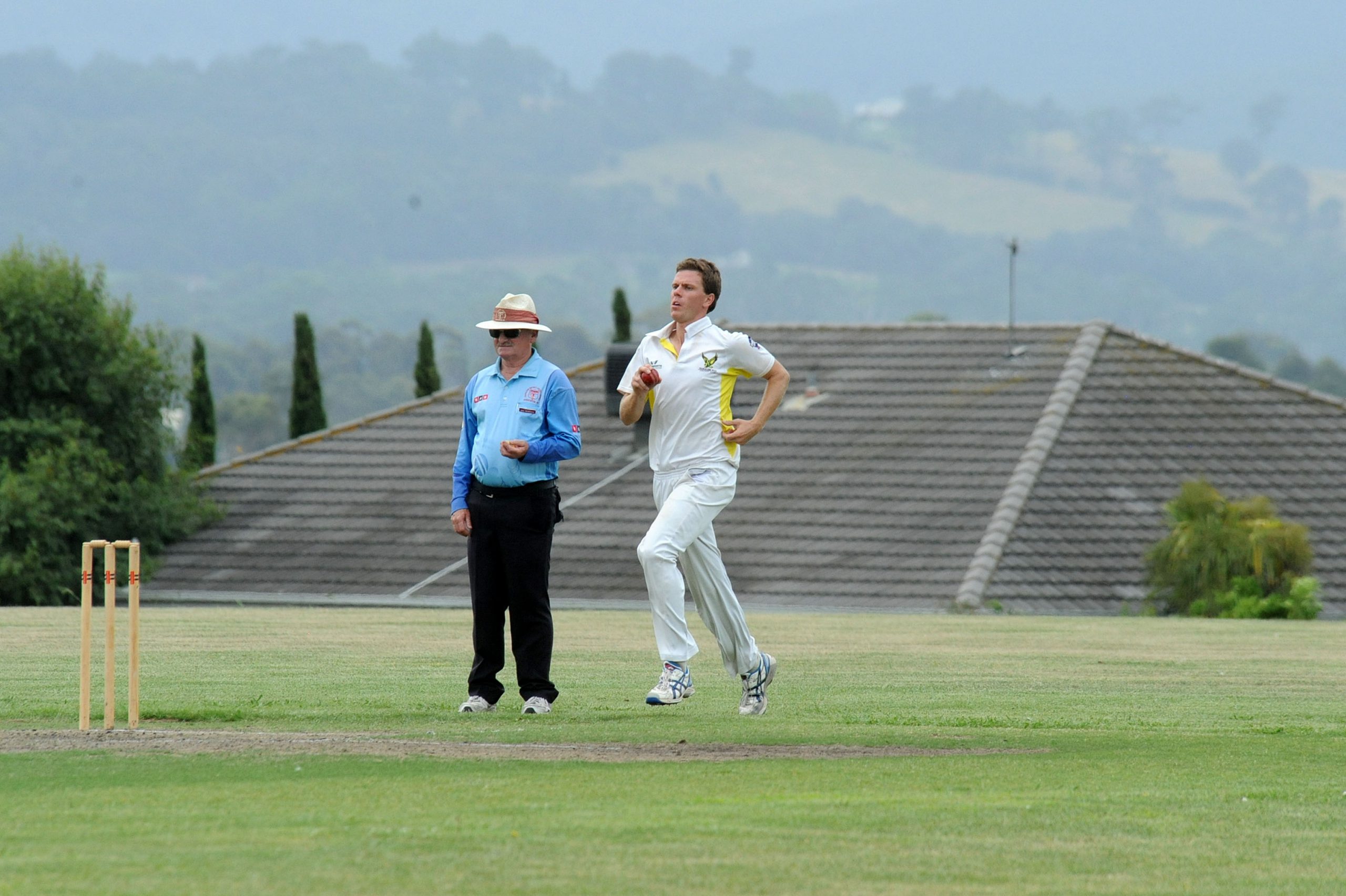 Dylan Arvela
There is a new leader after Trafalgar beat Moe for the second time this campaign while Jeeralang-Boolarra and Centrals secured big wins as the battle for the top four intensifies.

Moe 134 & 4/32 lost to Trafalgar 152

Trafalgar needed 93 more runs to take first-innings honours at Ted Summerton Reserve which would take the side to the top of the second tier.
Anthony Thorp resumed on 26 along with Ryan Bishop (0) and while the latter was gone for four, Thorp went on to notch a half century off 129 balls before being run out.
Thorp's dismissal left the Ships six down and 39 runs in arrears but James Blaser managed tp steer the side past the target.
Blaser was run out on 51 with Trafalgar all out five runs later for 152.
John James was Moe's best bowler with 3/21 while Luke Sumner finished with 2/24 off 18 overs.
Moe began its second innings knowing the result was gone with the Lions batting out 20 overs while making 4/32.
Ships skipper Rhys Holdsworth shared the bowling around with nine bowlers getting on the card with Liam White the best of the bunch, boosting his figures with 2/7.
Yallourn North 84 & 152 lost to Jeeralang-Boolarra 9/138 dec & 4/100

Yallourn North needed a massive effort to salvage anything from its match against Jeeralang-Boolarra after horrendous day one.
The Bombers second innings had already begun by the end of day one with captain Matthew Brewer and William Lawrey resuming on four and one respectively with the side 0/6 and still 48 runs behind the Panthers.
The openers were only to add a further run between them and when Izaiah Lange was gone for seven, the Bombers were on the brink of another collapse, however, Matthew Wakefield shored up the order.
Wakefield battled hard for 40 while Royce Colgrave came in at eight before notching 47.
These two knocks were aided by contributions from Chris Sotiropoulos (14) and Anwar Magnusson (12) with the Bombers all out for 152.
Panther Tim Laaks picked up 3/22 which included Wakefield's wicket.
Jeeralang-Boolarra needed 99 runs with less than half-a-days play remaining to secure a momentous 10 points.
Brad Wright, after making 74 in his first dig, got the innings off to a great start with 40.
Mark Rawson (15) and Craig Blackberry (24) combined in a 36-run partnership to carry the Panthers over the line.
The outright win sees the Panthers jump over Traralgon West and into the top four.
Centrals 227 def Traralgon West 82 & 7/79

Centrals resumed on 9/223 on day two but the innings only lasted another over when captain Dylan Freitag was bowled by Ben Edebohls for 77 with just five runs added to the overall score.
Edebohls finished with a 7/53 with 16 of his 23 scalps this season coming in his last three matches.
Traralgon West couldn't get any mometum in its reply with the side left stranded at 5/21.
Edebohls showed some fight, scoring 33, but when he was bowled by Tom Webster, the Eagles were 7/65 and could only muster another 17 runs, resulting in the side following-on.
Marc Fenech took 3/9 from his 13 overs, Webster finished with 3/29 while Freitag and Ross Allen snared two-fors.
In the second innings, Traralgon West's openers Nilantha Thillekarathna (0) and Joshua Monacella (4) were gone with just 13 runs on the board.
Edebohls continued his impressive individual showing finishing 26 not out, carrying the Eagles to 7/79 in their second dig.